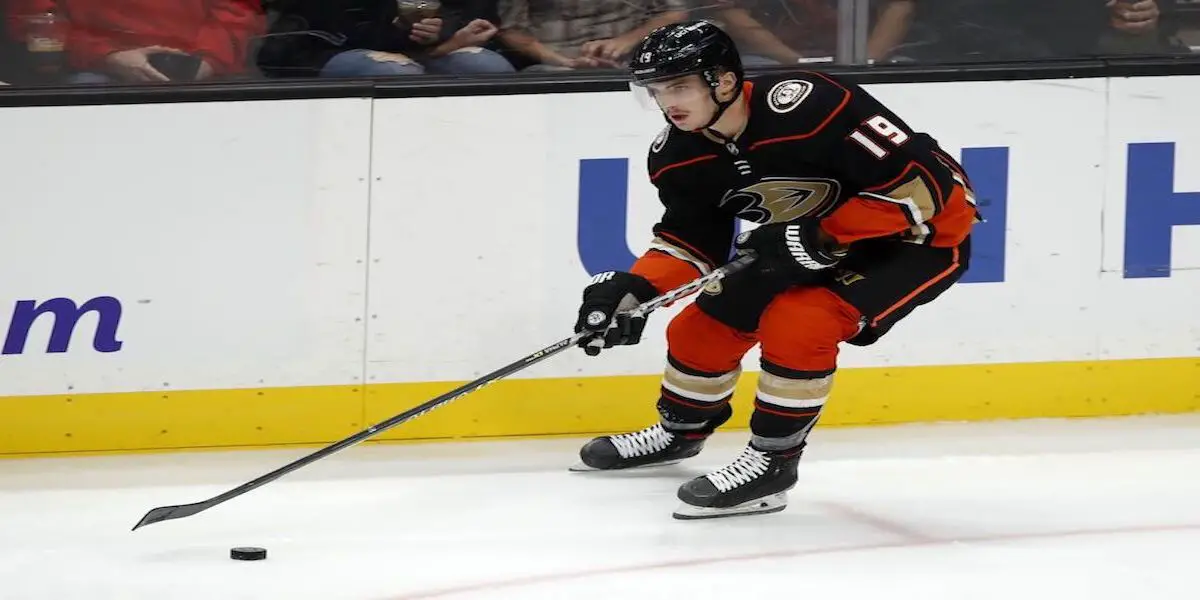 "Destiny is heart, sacrifice, and passion." A mantra synonymous with Ducks fans as one that brings back memories and warm feelings of nostalgia. A mantra forever associated with the sweetest of victories. A mantra that sadly symbolizes an era long passed.
Entering year two of the rebuild, Anaheim saw a fresh new face at the helm. That man was Pat Verbeek. The newly appointed general manager made a conscious decision in the off-season to give the team a chance at turning a corner while not hampering the progress of the rebuild currently underway. Verbeek followed up a five-star-worthy performance at last year's trade deadline by wowing at the draft in his first kick at the can as the man in charge by restocking the team's very depleted cupboard of defensive depth.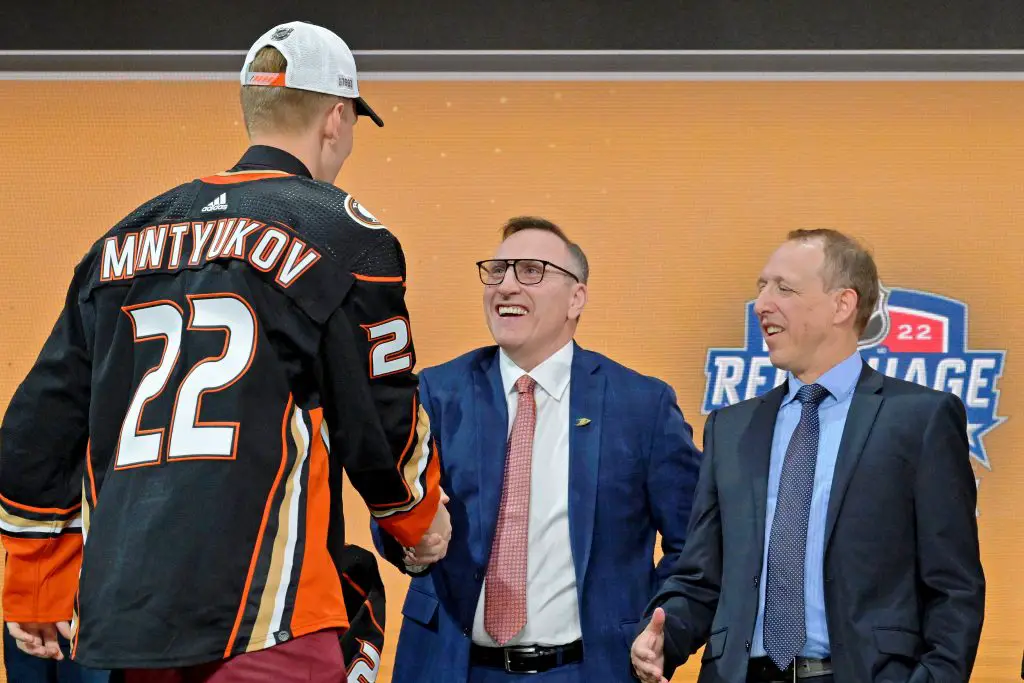 Verbeek wasn't done just yet. He went on to sign a mix of veteran depth players like Frank Vatrano, Ryan Strome, and Dmitry Kulikov to help bolster a rail-thin lineup in the off-season. He even landed a big fish in John Klingberg, getting the highly coveted offensive defenseman to sign a short-term deal with the club. But so far? The corner hasn't been turned, and Anaheim seems like a team lost for answers. Is it coaching? Are the kids taking a step back? What's wrong with the Anaheim Ducks?
This article is being published after General Manager Pat Verbeek spoke on an episode of The Beeker, a quick audio podcast hosted on the Anaheim Ducks 24/7 audio network. This context is important because Verbeek was pretty candid and honest in saying he expected a little more out this group. Verbeek believed that the team would be hovering around .500 and was a little disappointed things have played out the way they have. Personally, it's nice to hear as a fan that your GM has high hopes and expectations of the club, just like the fanbase does. I feel like transparency goes a long way for rebuilding teams. There's a level of trust and understanding that's built between management and the fans that, in turn, makes going through grueling seasons (like this historically bad one) a little more tolerable. But let's not kid ourselves here. The Anaheim Ducks haven't been good for a while now, and there's still work to be done.
Anaheim's fall from grace as a powerhouse that ran the Pacific Division now sees them as a woeful group of players that, to me, don't have an identity. When you look at this team on paper, it's easy to see where Pat Verbeek was coming from in thinking this group would be a middle of the road team. In my eyes, the Ducks have to ask themselves a simple question; Who do you want to be today?
While the basis of this article (mainly the title) was heavily inspired by the classic song of a similar name by Oingo Boingo, the question is simple. Who do you want to be? To be blunt, this team doesn't do one thing too well. The offense is very top-heavy and, at times, reliant on one line, the defense is practically nonexistent, and the once stellar goaltending has sadly crashed back down to earth. So how can this be remedied? Well, I think it's as simple as finding out what you're made of as a team. I'm in no way expecting a turnaround ala the 2019 St. Louis Blues because, frankly, that's very unrealistic for this roster. But, I think if you're going to make the most of a season slowly slipping away, you need to find that thing, whatever it may be and do it well. Be the team that's hard-nosed that's going to fight to the bitter end. Be the team that embraces that role as a spoiler for a team that's clawing their way to the playoffs. Just be something. It's tough watching a team that has the talent; it does struggle as severely as this Ducks team does. It feels lifeless, even uninspired at times, watching this roster play night in and night out.
It's hard to say this year has been a complete and utter failure. We're a quarter of the way through the season so far, and some good things are happening with this club. Trevor Zegras and Troy Terry are finally playing together consistently and showing us that they're the real deal. Before his injury, Jamie Drysdale was in the midst of a breakout season. The farm is looking very, very promising, with a players like Olen Zellweger dominating the WHL and 2022's 10th overall selection, Pavel Mintyukov, torching the OHL from the blue line. The times in Anaheim are going to get better sooner rather than later, and it just feels like something is missing. We can sit and ask hypotheticals all day. Would the team benefit from a coaching change? Is Pat Verbeek "embracing the suck" and trying to shoot for that Top 3 pick? I don't have these answers, nor do I think anyone really does.
If I were told to take a guess, it's leadership. Losing a player like Ryan Getzlaf from your locker room is a monumental loss that leaves such a gigantic void in that room. It's a weird predicament to be in, to be honest. The problem won't magically disappear because you name a captain randomly, nor will you ever be able to really replicate the legacy of Ryan Getzlaf. In a way, it almost unintentionally is an excellent spot to be, if we're being honest. It's a chance for someone in the locker room to step up and leave their mark on this team as a leader. It's a chance for whomever it is to show us who they want to be.
On this episode of LAP, the whole LAP crew is back once again with plenty of Ducks news. They talk about the first impressions under Coach Cronin and his praise for some key players. Connor shares his two cents in regards to the Zegras and Drysdale contract stalls. They talk drama between Steven Stamkos and the Lightning and finish things with some listener questions!Follow Late Arrivals Twitter: @latearrivalspodInstagram: @latearrivalspodFollow the hostsChris: @CJKChelConnor: @91_PlutyJake: @_JRobles71Louis: @Louiex37 Intro/ Outro done by Will Rice/ @pastorwillrice