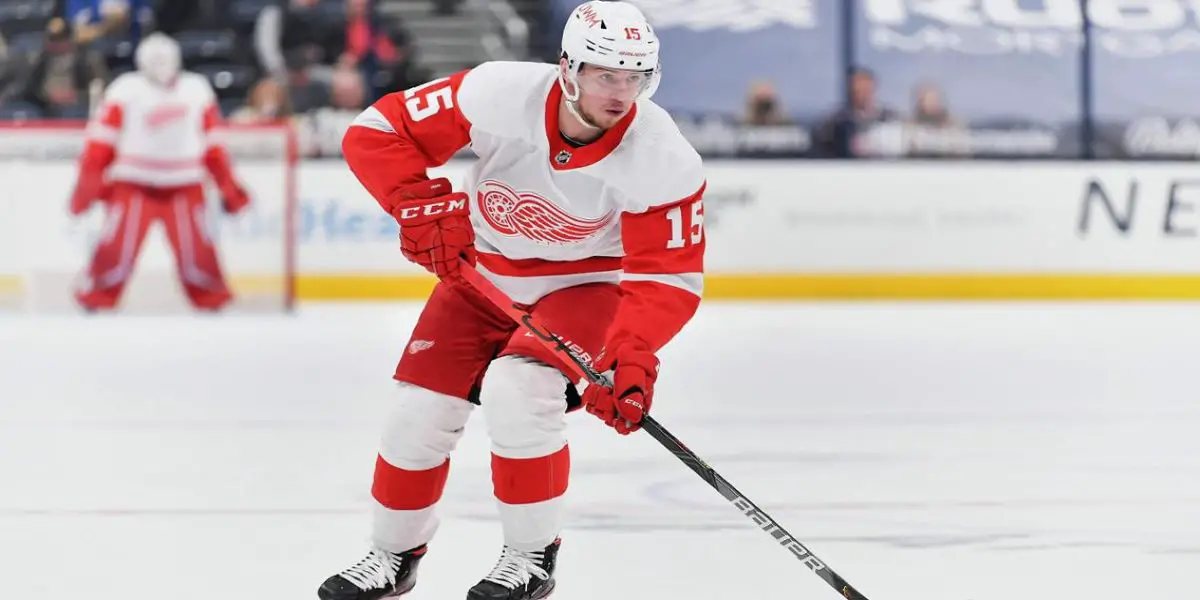 Jakub Vrana returned from shoulder surgery and started scoring immediately for the Detroit Red Wings. Vrana missed all but 10 minutes of training camp before requiring surgery to repair a shoulder that he was trying to rehab during the summer.
Going into the season's final game, Vrana has scored 13 goals and 18 points in just 25 games. Add to the fact that he scored eight goals in 11 games after his trade from Washington last year, and Vrana is off to the fastest start for a Detroit player in the franchise's history.
Vrana scored his 20th career goal for the Red Wings in only his 32nd game. This pace tied the longstanding Detroit record he now shares with Danny Grant. Grant scored 20 goals in his Red Wings debut season in 1974-1975. Grant ended up with 50 goals that season, which Vrana may be able to obtain if he remains healthy for an entire season.
Contract Status
Last summer, Vrana signed a three-year extension with a cap hit of $5.25M annually. He is currently the second-highest-paid Detroit player behind Dylan Larkin's $6.1M deal. Vrana will be a UFA after his current deal ends after the 2023-2024 season.
Career Statistics
Vrana is currently finishing his 6th season in the NHL. At 26, Vrana is the perfect age to contribute long-term to the Red Wings rebuild. In 320 regular-season games, Vrana scored 97 goals, 89 assists, 186 points, and a +28 rating.
Moving Forward
Jakub Vrana is one of the cornerstones of the Red Wings offense. He plays on the first power play, can play both wings, and can literally play anywhere up and down the lineup. Detroit will have a solid nucleus of veterans in their lineup once the Red Wings sign Dylan Larkin and Tyler Bertuzzi to long-term extensions. The addition of prized rookie Lucas Raymond and recently extended Robby Fabbri to the top six now gives Detroit two solid offensive lines to build around.
Even though Detroit will miss the playoffs for a sixth consecutive season, the future is bright in Hockeytown. The Red Wings will likely add Grand Rapids rookie Jonatan Berggren to the roster next year. During training camp, the Red Wings will also audition several young defensemen to replace aging veterans on the blueline.
Hopefully, the rebuild is almost complete. With any luck, Detroit will move up in the NHL Draft Lottery in two weeks, with the ability to draft another building block to an already stacked crop of Red Wings prospects.
Until then, we have the summer to watch Detroit General Manager Steve Yzerman work his magic with the hope of improving the roster once again and getting closer to the initial goal of competing for the Stanley Cup.
Please rate and review our show on your favorite listening platform. Check out our partner's website at www.insidetherink.com for all your latest hockey news.