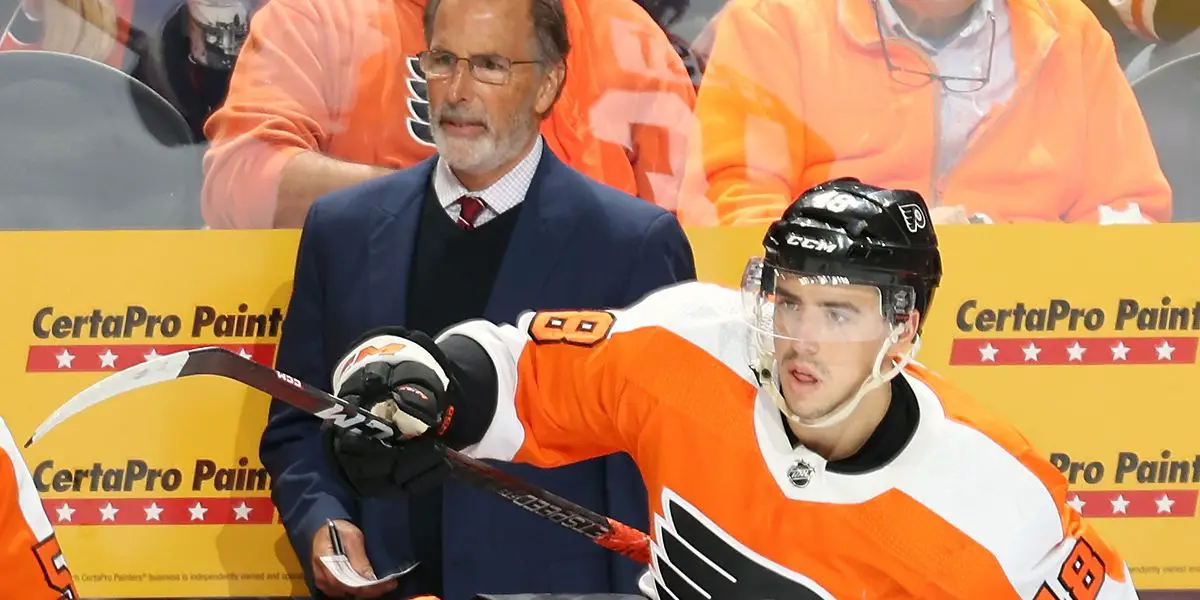 Being a New York Rangers fan back during the 2017-18 season was tough.
After a stretch of six straight seasons of making the Stanley Cup playoffs, it was clear the team was going to miss the postseason. They were having a terrible year, and it was apparent that changes would have to be made.
On February 8, 2018, Rangers' President Glen Sather, along with then-general manager Jeff Gorton sent a letter out to their fans saying that they were going to be letting go of some of the veterans, focusing on utilizing and acquiring young talent and that the team was essentially going to go through a rebuild.
Fast forward to now, and the Rangers are in a much better place. They made it all the way to the Eastern Conference Finals last season and are currently (Wednesday, February 8) in the midst of another solid season that should have them in the playoffs once again.
Let's shift our focus to the Philadelphia Flyers. Things have not been good for this franchise for the last few seasons.
The team had a lot of inconsistent play, and fans were angry with the general state of the franchise. Just like what happened with the Rangers a few seasons ago, the Flyers were definitely going to have to make some changes and go in a different direction.
The first step was hiring head coach John Tortorella. As everyone knows, Tortorella holds players accountable every single day and does everything he possibly can to get his team the play he wants them to play.
As of this writing (Wednesday, February 8), the Flyers are seventh in the Atlantic Division and 23rd in the league with a 21-22-9 record and 51 points. They are eight points out of the second wild-card spot, which is currently being held by the Pittsburgh Penguins, and nine points out of the first wild-card spot, which is currently being held by the Washington Capitals.
Will the Flyers make the playoffs this season? Probably not, but it certainly will not be due to a lack of trying.
Because the Flyers are where they are in the standings, Tortorella figured now was as good a time as any to update the fan base on where his team is and what to expect moving forward. He did so by sending a letter to the team's season ticket holders on Monday, February 6.
In the letter, Torts basically said that while they have made progress in a lot of different areas, they are not where they need to be yet. He mentioned that in terms of rebuilding this team, they are only on step one and that they are going to make sure that they "get this right" and "remind everyone what this team is all about".
If you are a Flyers fan or even a hockey fan in general, you have to appreciate Torts being upfront about the state of your favorite hockey team. He knows how to put things in perspective, he keeps things realistic, and he provides hope for a better future.
He also tells you that you are going to learn and find out a lot about your team in the coming weeks. That should excite you because you will have a better grasp on where your team is headed in the future.
As Torts said, the Flyers may not be there yet, but at least they are moving in the right direction to becoming a better hockey team and one that will get back to being a consistent playoff threat in what is hopefully the near future.
The boys are back after a long break but have plenty to talk about as the playoffs are in full swing. We go series by series, looking at how teams have fared so far and who will come out on top. Thanks for listening! Please rate and review our show on your favorite listening platform. Check out our partner's website at www.insidetherink.com for all your latest hockey news.