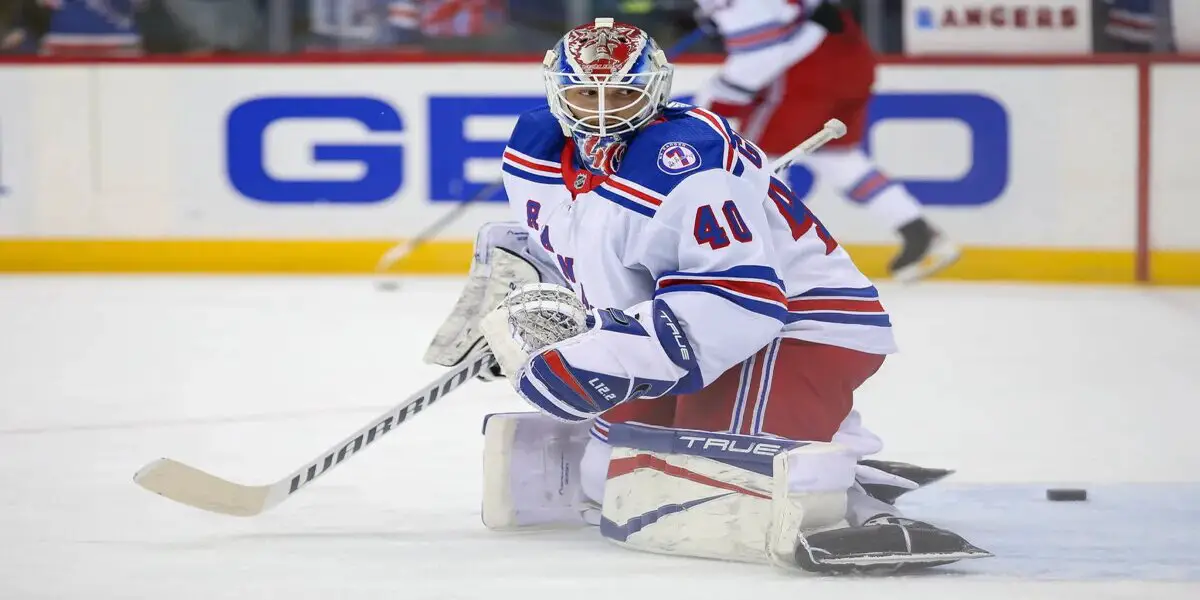 Newly-acquired goaltender Alexandar Georgiev appears here to stay in the Mile High City.
The Colorado Avalanche announced Sunday that they have signed the 26-year-old Bulgarian to a three-year extension worth $3.4 million a year.
With Stanley Cup-winning Darcy Kuemper headed to free agency, newly-crowned general manager of the year Joe Sakic traded three draft picks in the third and fifth round of the 2022 NHL Draft and an additional third-round pick in next year's draft to acquire the former New York Ranger.
Georgiev, a restricted free agent prior to the signing, went 15-10-2 during the 2021-22 season with a 2.92 goals-against average and a .898 save percentage with two shutouts. Overall, he holds a record of 58-48-11 with a 2.94 goals-against average and a .908 save percentage.
With this signing, the Avalanche have around $20 million remaining in cap space for the offseason, which could allow them to re-sign right winger Valeri Nichuschkin and possibly centre Nazem Kadri, to boot. Both were key players in the Avalanche Stanley Cup championship run this past season, their first since the 2000-2001 season.