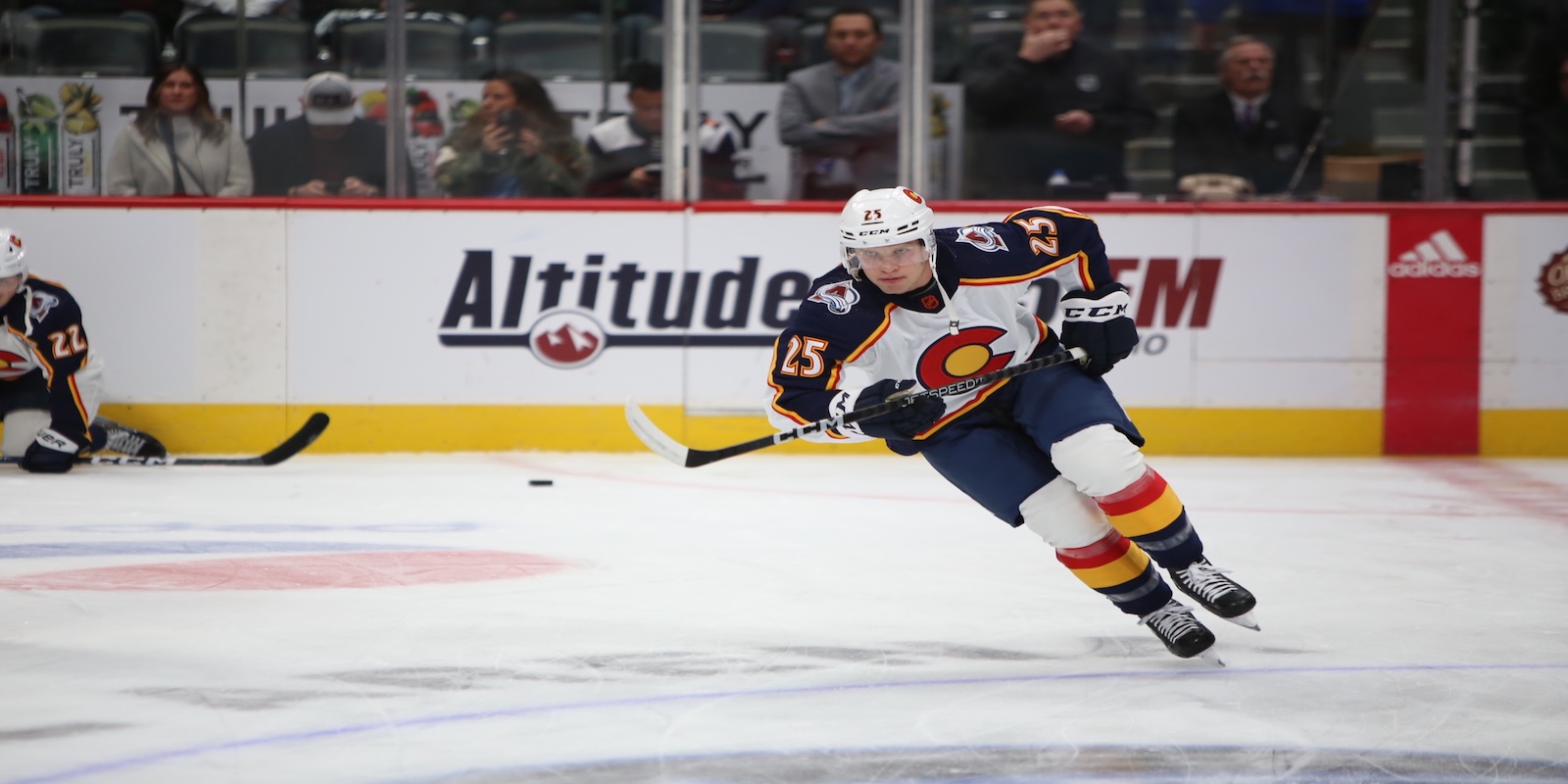 On Saturday night, the Avalanche faced the Stars for the second time this week. They beat the Stars 3-2 in a shoot-out on Monday night and wanted to play a much better game at home.
Which is exactly what they did. Sporting their new reverse retro jerseys, the Avs took hold of the game early. Thirty-seven seconds in, Nils Lundkvist took a holding penalty on Artturi Lehkonen, and the Avs power play unit was ready to shine. Stars captain, Jaime Benn, fumbled the puck while trying to clear the zone and set up Nathan MacKinnon for a low wrist shot on Scott Wedgewood's short side. The Avs were up two minutes in.
Midway through the first, Artturi Lehkonen caught a drop pass from MacKinnon as the Avs sped into the Stars' zone and fired a shot from a distance. Mikko Rantanen screened Wedgewood leaving a gaping hole for Avs' forward, Josh Manson, to tap the puck in. It was the perfect goal set up and doubled the Avs'lead.
The Stars weren't sitting back in this game. They had several pushes, but Avs goaltender, Alexandar Gegoriev, was on top of everything tonight. He would finish the night with 41 saves and earned 1st Star of the Game.
The Avalanche spent a lot of the second period in the box; they took five penalties. Manson took three of them, and the Stars capitalized on his second penalty for holding. Miro Heiskanen fired a shot from a distance, and Joe Pavelski tipped it in. Jason Robertson extended his point streak to 15 consecutive games with an assist on the goal. 
Two minutes later, Dryden Hunt got his first as an Avalanche to restore the two-goal lead. Martin Kaut passed to Alex Newhook, and he tried to get a goal from behind the net. It bounced off Wedgewood's pad to Hunt, who tapped it in. Hunt was claimed off waivers from the Rangers in late October.
The Avalanche had one more in them going into the third. After coming up with nothing on two power plays, Manson took a hard shot on net, but Wedgewood was ready this time. He stopped the shot with a kick-save but sent a rebound right toward Logan O'Connor and Andrew Cogliano. O'Connor was credited with the goal on the ice, but it was given to Cogliano after the game. 
It was a night of tip-ins, new jerseys, and good Avs hockey. They secured two points against a division rival and continued to dominate despite all the injuries they were dealing with. They are now 12-6-1 on the season, back to the game they're used to playing. 
The Avs will return on the road on November 29th against the Winnipeg Jets. It will be a four-game road trip where the Avs can keep building momentum. They face the Stars in Dallas for the third of four games on March 4th.