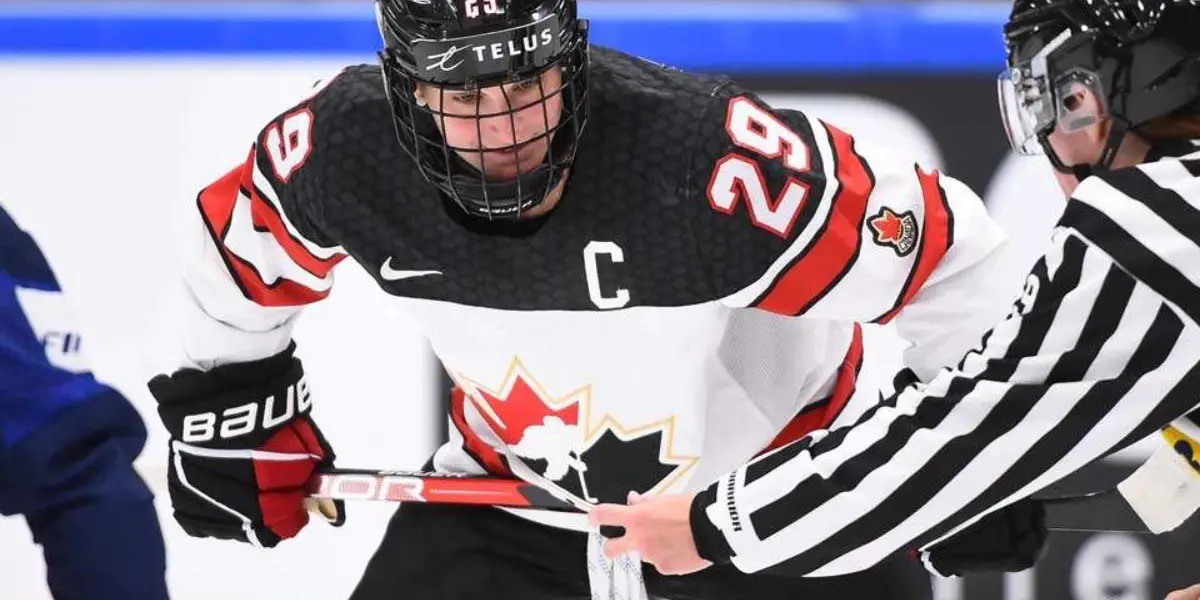 The Canadian National Women's team took on Switzerland today in their second game of the IIHF Women's World Hockey Championship in a battle that was close on the scoresheet but a little further apart in possession and shots. Canada skated to a 4-1 victory.
The first period saw Canada get into a bit of penalty trouble as they took three trips to the sin bin, while the Swiss were the more disciplined of the two teams, not getting any calls against them. Despite the numerous skater advantages, Switzerland couldn't capitalize while Sarah Fillier scored her first of the tournament during the opening frame. The young forward carried the puck into the slot and ripped a wrister that beat Andrea Brändli.
Canada managed to stay out of the box during the second period, while Fillier found the back of the net via her wrist shot again after stealing the puck and getting it past Brändli. Emily Clark joined Fillier on the score sheet, receiving a nice pass from Blayre Turnbull below the goal line. After two periods, Brändli had already faced 33 shots compared to Ann-Renee Desbiens, turning away four.
The third period saw Canada getting risky with penalty trouble again and the Swiss applying the pressure. 18-year-old Alina Marti pulled Switzerland within two goals, while Canada was the beneficiary of a quick whistle that should have resulted in a second goal for the Swiss shortly after that. With less than 2 minutes left in the game, Turnbull scored an insurance marker five-hole and sealed the victory for the Canadians.
Unsurprisingly, Andrea Brändli was awarded player of the game for Switzerland after turning aside 42 shots in 60 minutes. With a two-goal performance, Sarah Filler received that honour for Team Canada. It can be noted that no one from the Canadian top line (Marie-Philip Poulin, Sarah Nurse, and Brianne Jenner) recorded a point. Neither team managed to score a goal on the power play (0/6 for Switzerland, 0/2 for Canada)
Next up for Canada is tomorrow at 9:00 a.m. EST against Team Japan, who have dropped two straight to the United States (10-0) and a much closer 3-1 game to the Swiss. Switzerland will take on the US tomorrow at 1:00 p.m. EST.