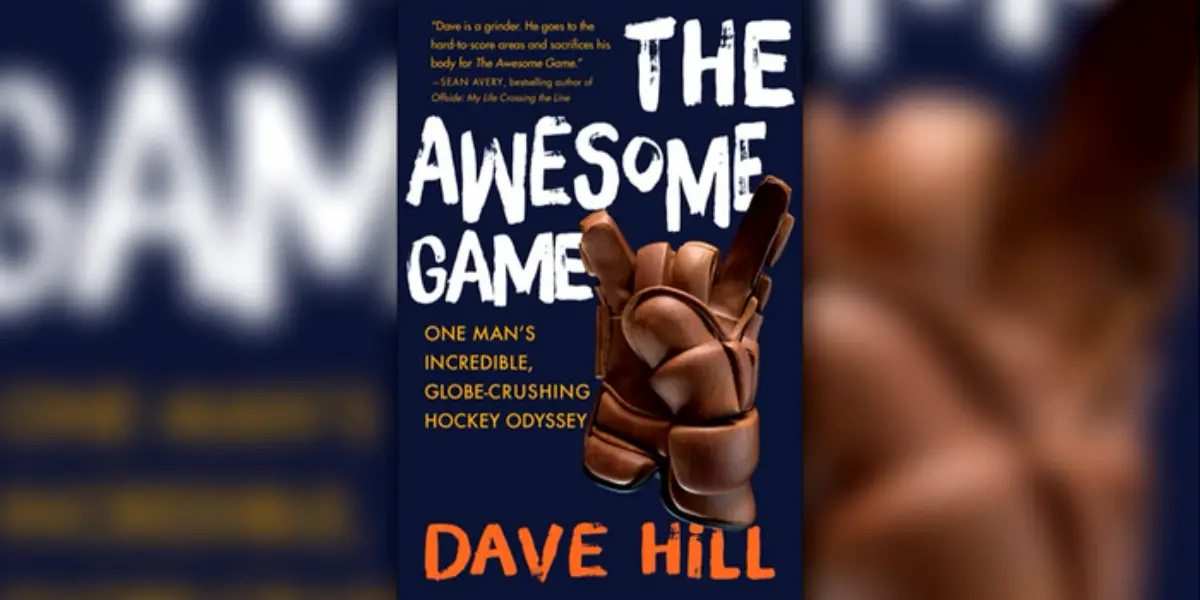 If you have not already noticed, I love everything about the game of hockey.
I love the teams, players, coaches, networks that cover it, analysts, and everything that has to do with our favorite sport. I hope that comes across in the articles that I have written for this site so far.
One thing that I have yet to touch upon when it comes to my passion for the sport of hockey is my love of hockey books. I have read a ton of hockey books and always feel like I have come away learning something about the game or, people in the game, or people who love the game that I never knew before.
This happened recently as I just finished comedian/musician/author/podcaster Dave Hill's love letter to hockey, The Awesome Game: One Man's Incredible, Globe-Crushing Hockey Odyssey. If you are looking to read a book about NHL superstars, this book is NOT for you.
Rather, this book is about a hockey fan who wants to show the rest of the world just how great and "awesome" our sport is and why it is the best sport in the world. He starts off the book by telling us how he got into the game as a player growing up in Cleveland, though he does mention that his earliest memories of hockey are from the family trips to the ice skating rink, thanks to his Canadian grandfather.
Hill then takes us to hockey locations in Poland, Kenya, Peterborough, Finland, Madison Square Garden, and many other places where he would watch, play, and jump on planes to go watch and/or play hockey with fellow hockey lovers. Heck, he even has a chapter dedicated to hockey jerseys!
He also checked in with a few hockey "experts," such as author Stephen Brunt, coach of the Premier Hockey Federation's Metropolitan Riveters Venla Hovi, and Dave Schneider of the hockey band the Zambonis (who I did an email interview with here at Inside The Rink). He asked them how they came to fall in love with the game.
In all, this is a book about how a passion for hockey inspires Hill. It is about how great and wonderful our sport is because there are so many aspects of the sport that one can enjoy, whether it is playing, watching, or talking about it.
More importantly, this is a book that shows why hockey really is an awesome game. Do yourselves a favor and get yourself a copy here!