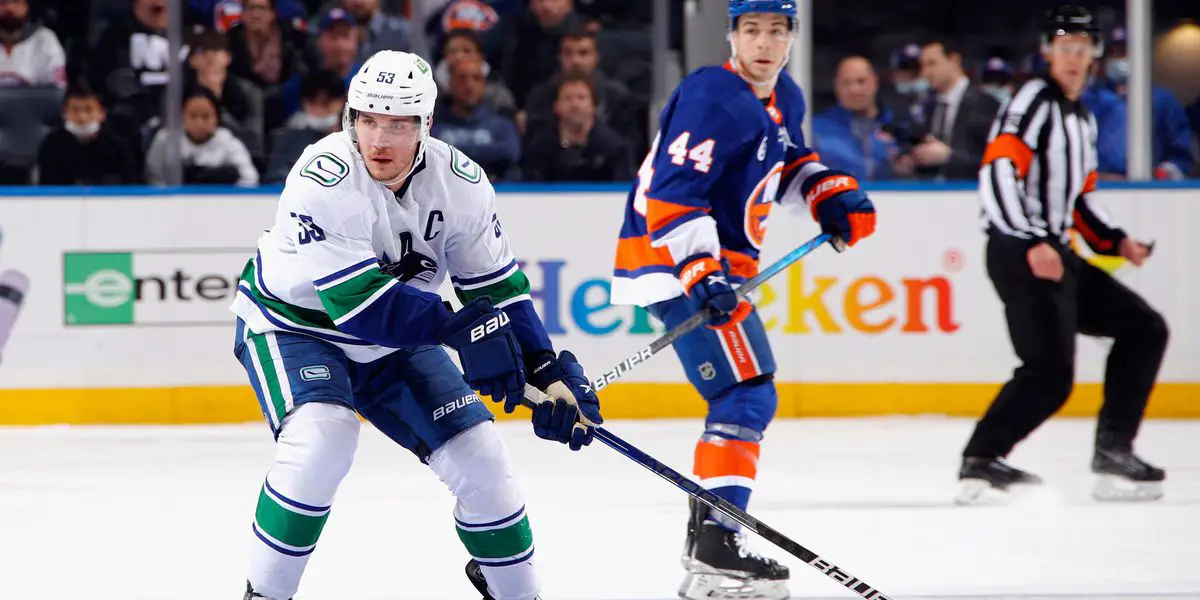 After being traded to the New York Islanders prior to the All-Star Game, Bo Horvat signed a long-term contract extension with his new team.
Horvat and the Islanders agreed to an eight-year contract extension with an average annual value of $8.5 million, which was first reported by Sportsnet. It was a significant raise for Horvat as he was in the final season of a six-year contract with an AAV of $5.5 million and was set to become an unrestricted free agent after the 2022-23 season.
It's not surprising to see New York commit to Horvat, considering what they paid to acquire him. The Islanders sent a conditional first-round draft pick in 2023, Anthony Beauvillier, and prospect Aatu Raty.
Horvat has had a great season so far. He was named to the Western Conference All-Star team and has notched 31 goals and 23 assists in 49 games this season.
Horvat will be traveling across North America, and he wasn't afraid to tell the media that the trade saga has been a whirlwind for him.
"I'm so nervous. Really, I am. It's a city I don't know a ton about yet. Meeting all the new players, getting used to the new systems, the culture there … it's really nerve-wracking. I've never been traded before," Horvat said at the All-Star Game.
After his first Islanders practice on Sunday, Horvat is feeling a bit more comfortable.
"They trust in me and believe in me," Horvat said of his new team. "It makes me want to push myself that much harder and work that much more to get to the playoffs."
The Islanders are on the outside looking in of the playoffs and will be looking to earn a Wild Card spot. New York is 25-22-5 and currently 6th in the Metropolitan Division.
Still, Horvat believes that the Islanders are capable of winning.
"Playing meaningful hockey down the stretch is really exciting for me," Horvat said. "To be in the fight and push for a playoff spot, I want to make the most of it.
"I think [the Islanders] can win right now," he added. "We have a little bit of ways to go to make the playoffs, but there's a great core group of guys here that know what it takes to win. I can't wait to be a part of that for eight more years."
https://feeds.transistor.fm/cue-the-duck-boats-pod