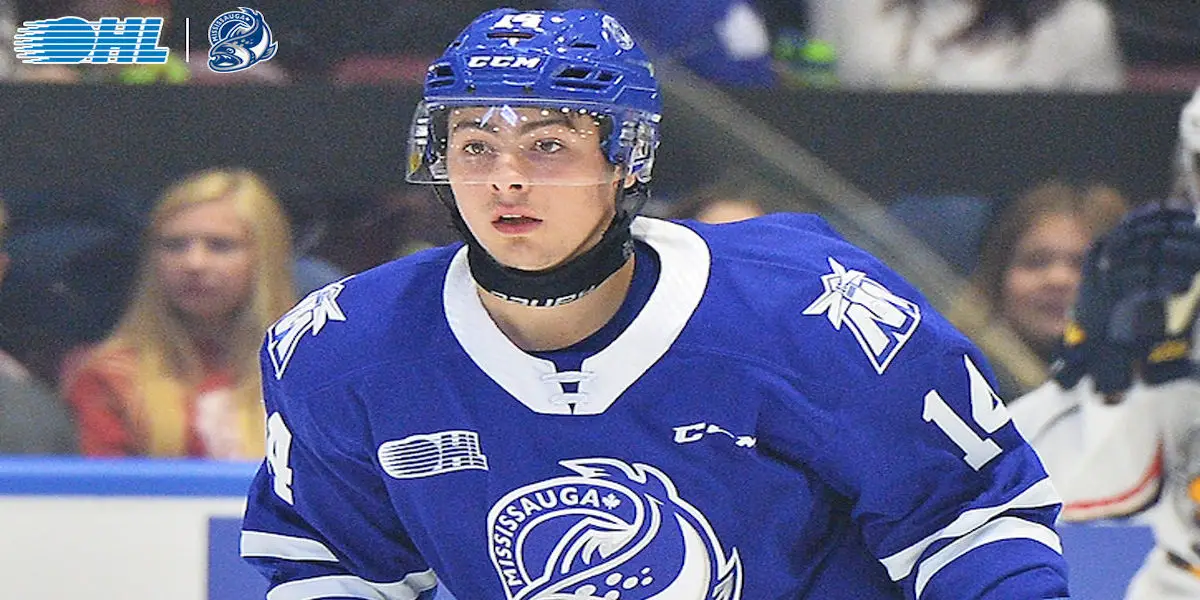 The Boston Bruins are preparing for the 2022 Prospects Challenge hosted by the Buffalo Sabres from September 15-19 at LECOM Harborcenter. The Bruins will be bringing most of their top prospects and have added an intriguing undrafted player to the mix.
James Hardie has been added to Boston's roster for the round-robin tournament. Hardie has played the last four seasons (the 2020-21 season was canceled due to COVID) for the Mississauga Steelheads of the Ontario Hockey League. In 189 games played, Hardie has registered 90 goals with 72 assists for an impressive 162 points. Last season, the Innisfil, Ontario native scored 41 goals and added four more in ten playoff games.
The scout on the 20-year-old forward is a terrific shooter with a knack for scoring goals. However, the six-foot, 185-pound left-shot left-wing has gone undrafted in the last three NHL drafts. Hardie's skating ability, albeit improved, is still a concern, and there are question marks about his defensive capabilities. But you can't teach the type of goal-scoring touch Hardie has shown in the OHL.
The six-team challenge will feature the host Sabres, Bruins, Montreal Canadiens, New Jersey Devils, Ottawa Senators, and Pittsburgh Penguins. This is the seventh year of the tournament, which began in 2015 with four teams. The Bruins will play three games. On September 16, Boston plays Ottawa. The Bruins will face Pittsburgh on September 17 and New Jersey on September 19.
The Bruins' roster has not yet been released but should include 2021 first-round pick Fabian Lysell who played in last year's tournament. Other likely roster invitees could be Georgi Merkulov, Oscar Jellvik, and Brett Harrison. 2020 second-round pick defenseman Mason Lohrei is still rehabbing from off-season surgery.
Season 2. Episode 1. Bruins Season Preview
–
Bruins Benders Podcast
Zdeno Chara's legacy, the prospects show some promise, and BOLD predictions!