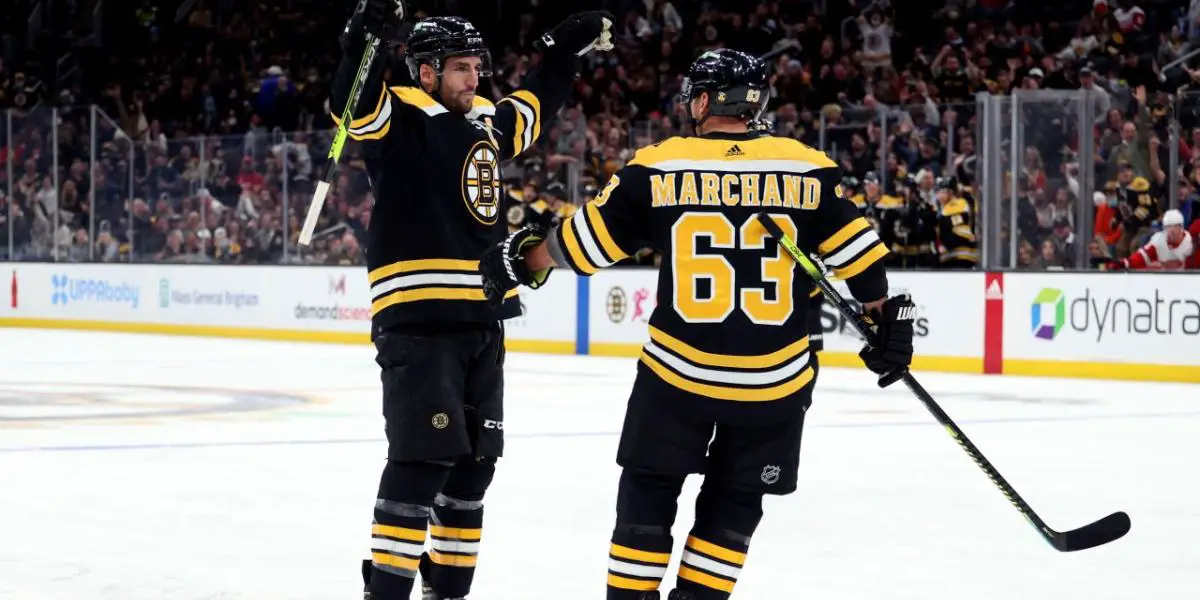 For 18 seasons and 164 playoff games, Bruins Captain Patrice Bergeron has been nothing but consistent. After going down 0-2 in the series against Carolina, the Bruins have battled back as they won games three and four at TD Garden to even the series two apiece. Bergeron has been a bright spot for Boston's offense through these four playoff games, as he recorded two goals in game two and another in game four.
With his first goal in game two, Bergeron broke a tie with Phil Esposito for second place on the Bruin's all-time leaderboard for playoff goals. He continued to add to his total, with his second goal of the night bringing his career total to 48.
Bergeron didn't stop there as he added a goal today in a crucial game four. His lone goal today, his 49th career playoff goal, helped lead the Bruins to a 5-2 win.
Bergeron now only trails Cam Neely for the number spot on the all-time playoff goal leaderboard. Neely amassed 55 playoff goals in 86 games played for the Bruins. If and when Bergeron passes Neely, it will be a passing of the torch from one Hall of Famer to a future Hall of Famer.
The Bruins will look to bring their two-game win streak back to Carolina for a critical game five. If the Bruins can steal game five on the road, they will return home to Boston for game six. They could close out the series at the Garden in front of the Boston faithful if they can secure wins over the next two games. Game five will kick off on Tuesday, May 10th at 7 pm EST in Carolina.