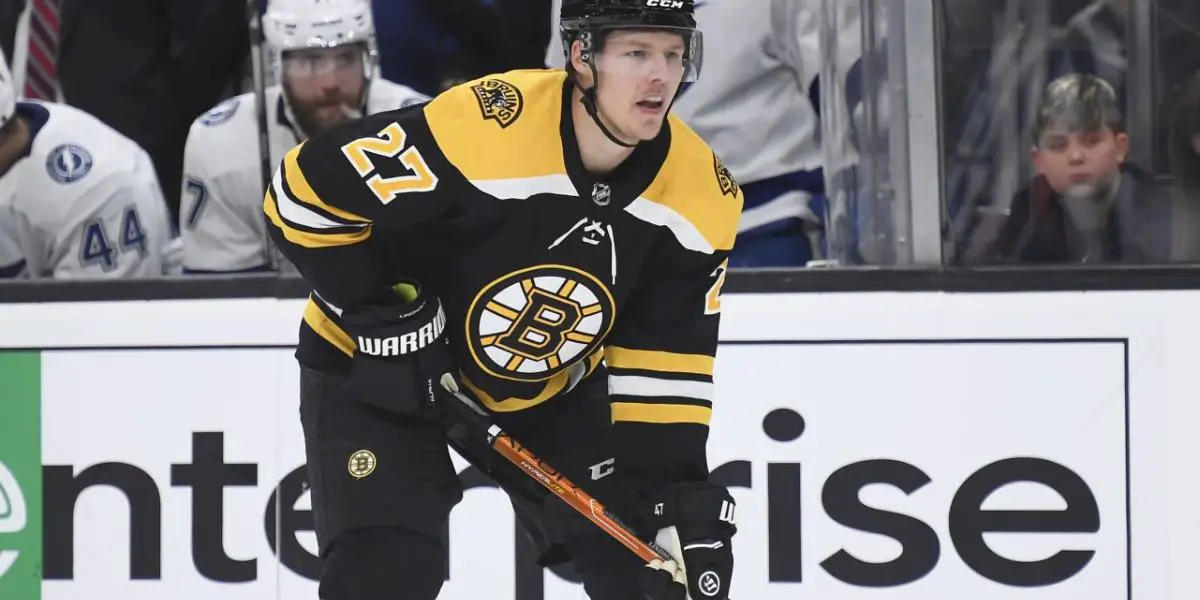 Bostons season is currently on the line. Another loss from here will result in a disappointing first-round exit. The chips are all on the table, and Bruce Cassidy is busy shuffling the lineup this morning.
During morning skate, Cassidy has changed up his lineup once again. Hampus Lindholm returns to the lineup to replace Matt Grzelcyk, Trent Frederic replaces Chris Wagner, and it David Pastrnak is once again taking rushes on the second-line.
Following the last game, speculation rose about Matt Grzelcyk being the odd man out upon Lindholm returning and his future in Boston. This decision may be a significant precursor for the offseason.
After seeing the collision between Svechnikov and Lindholm, many expected him to be out for a significant amount of time. All hopes are for Lindholm to be an impactful player this evening and help push the Bruins to a victory
Tonight's game starts at 7 PM EST at the TD Garden in Boston, MA. TV viewers can find the game on TNT, NESN, and BSSO.