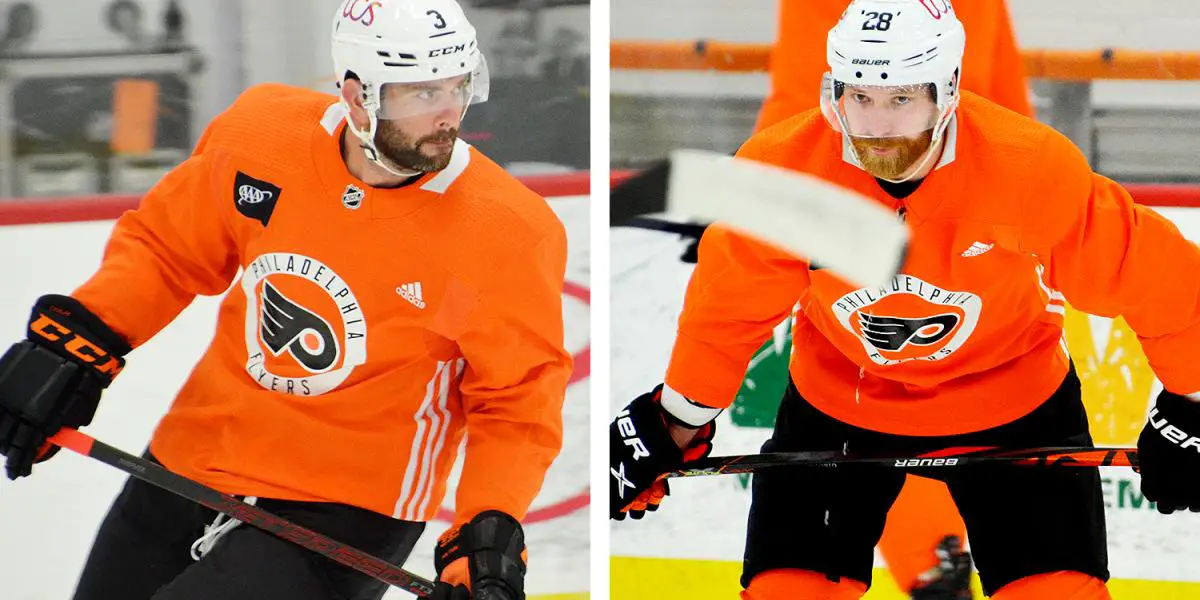 After an offseason of impactful additions and losses, Don Sweeney and the Boston Bruins are looking to add to their roster before the Trade Deadline to make a push for a Stanley Cup before the likes of Tuukka Rask, Patrice Bergeron, and Brad Marchand retire. While losing David Krejci this offseason, a sizeable hole was left on the second line, only partially filled by signing star winger Taylor Hall. Bostons' second line had been struggling this season before the combination of Hall-Haula-Pastrnak was united. Ideally, Boston would like to scoop up a second-line center and a top-four left-shot defenseman.
Forward/Center Targets
Lawson Crouse – Pending RFA; $1.533m AAV
Crouse is a former 2015 first-round pick, 11th overall. Crouse lists at 6'4″ 220lbs as a Left Wing for the Coyotes. In his best years with the Yotes, Crouse couldn't surpass 25 points in a season, not the most offensive player on the list. Many believe a DeBrusk for Crouse trade isn't out of the question when speaking on Crouse. I do not see the clear upgrade talent-wise in the lineup, only cap savings to be used for additional moves.
Sweeney should steer clear of this move; other wingers in Arizona could serve a better role on the Bruins roster.
Tomas Hertl – Pending UFA; $5.625m AAV
Tomas Hertl has been a fan favorite topic since the day David Krejci announced that he wouldn't be returning to the Boston Bruins this season. Hertl is a pending UFA who will be looking for a contract in the $6m AAV range, something the Bruins could actually pull off if Hertl came to Boston and was a fit in a rental scenario. Hertl has been having himself an impressive year statistically speaking, tallying 20-11-31 in 37 games. Worth noting here, Hertl does perform in the playoffs, with 42 points in 62 playoff games, not too shabby.
One of the hurdles Boston will have to navigate is whether Hertl wants to play in Boston? He has a modified no-trade clause in which he can submit a list of three teams he can be traded to; all others are pending approval from the player himself. Would Hertl accept a trade to Boston? Is Boston already on his list? There are no answers for certain yet; I'm expecting more clarity over the next few weeks.
J.T. Miller – Signed through '22-'23; $5.25m AAV
Miller is my favorite option of the bunch here. He is signed for an additional season and not a rental option, and he is the most proven center option I believe the Bruins have. Miller has shown he can be a 40-50 point player in the NHL and produce during the playoffs. Currently playing a second-line center role in VAN, he will be no stranger to linemates like Hall and Pastrnak.
Vancouver is currently six points out of a Wild Card position with a few games in hand to help them. This trade would be a last-minute deadline deal. However, Vancouver has been taking calls on Miller this season already. Vancouver is not in the middle of a rebuild nor starting one. The expected ask for Miller would be a roster player and prospect, not a terrible ask.
Claude Giroux – Pending UFA; $8.275m AAV
Here is my dark horse option for the most impactful trade Sweeney can make before the deadline. Giroux is expected to be traded by the Flyers before the deadline after a disappointing start to their season. The Flyers are all but guaranteed to miss the playoffs this year and are ready to start moving pieces for a retool on the fly. Giroux has a full no-movement clause in his contract, giving him full control over where he is traded too. This could help the asking price, a la Taylor Hall if Giroux decided he wanted to come to Boston.
What could possibly entice Giroux to the Bruins? I'll start and end with playing on the same line as Taylor Hall and David Pastrnak. How could Giroux turn that down? There would definitely need to be some cap manipulation involved in any deal for Giroux, most likely retaining salary on the Flyers end or Boston sending money back to PHI in the deal. I'm hearing the Flyers could be looking for the equivalent of two first-round picks in a package to land the former All-Star centerman from the Flyers.
Defenseman
Ben Chiarot – Pending UFA; $3.5m AAV
Chiarot is your prototypical Bruins defenseman. Big frame, hard on the puck, heavy hits, and not shying away from the rough stuff. Chiarot isn't going to break the bank for cap purposes, although it's rumored that the Canadians are looking to acquire a first-round pick in return for Chiarot. Boston has kicked tires and expressed their interest.
Although I do not think Montreal will be very willing to make a deal with the Bruins, the injection of Jeff Gorton into the organization on top of a total rebuild looming could sway the organization into making a deal with their rival.
Jakob Chychrun – Signed through '24-'25 $4.6m AAV
Chychrun is the top trade target out on the market right now, and for a good reason. Chychrun is on a very team-friendly contract which has left the gates open for a lot of cap restrained teams to still be involved in trading for his services. In return, Arizona has asked for an "Eichel-like" trade haul, a very steep price. Even though the cost may weed out some teams, this shouldn't scare away Boston, and they have the assets and a desperate need for a legitimate top-pair LHD to play with McAvoy.
Chychrun is 23 years old and can help the Bruins compete for a Stanley Cup in the present and be a piece of a future Bruins core for the future. This deal should be a no-brainer for the Bruins, in my opinion.
Mark Giordano – Pending UFA; $6.75m AAV
Giordano is a former Norris trophy-winning defenseman who has the experience and consistent play to help solidify the Bruins backend. After the likes of Torey Krug and Zdeno Chara left the past few offseasons, Boston has not had a journeyman defenseman with the experience to really take hold of the defensive core and lead the way. I'm sorry, Derek Forbort isn't that guy.
Giordano does have a partial NTC, which lets him submit a 19 team trade list. Will the Bruins be on that list? I would assume yes. Why wouldn't the contending Bruins be included? Boston would need Seattle to retain salary in a Giordano deal, which could drive the price out of hand for what Don Sweeney may be willing to deal for an aging rental.
Keith Yandle – Pending UFA; 900k AAV
Here is the homer name for Bruins fans, Don Sweeney loves his Boston natives. Yandle signed a short-term deal with the Flyers this offseason with hopes to compete in the playoffs and potentially chase a Stanley Cup. That dream has fallen apart in Philadelphia. Along with the likes of Giroux, the Flyers will be looking to capitalize on moving some pending UFA's to recoup some assets as they reassess their moves going into the offseason.
Yandle could be a very cheap depth defenseman option for the Bruins. He does have a NTC, but let's be honest. Yandle wouldn't decline a trade to Boston if the option were available.
Trade Pieces
Jake DeBrusk
'22 or '23 first-round pick
Zach Senyshyn
Brandon Carlo
Kyle Keyser
Urho Vaakanainen



The boys are back after a long break but have plenty to talk about as the playoffs are in full swing. We go series by series, looking at how teams have fared so far and who will come out on top. Thanks for listening! Please rate and review our show on your favorite listening platform. Check out our partner's website at www.insidetherink.com for all your latest hockey news.