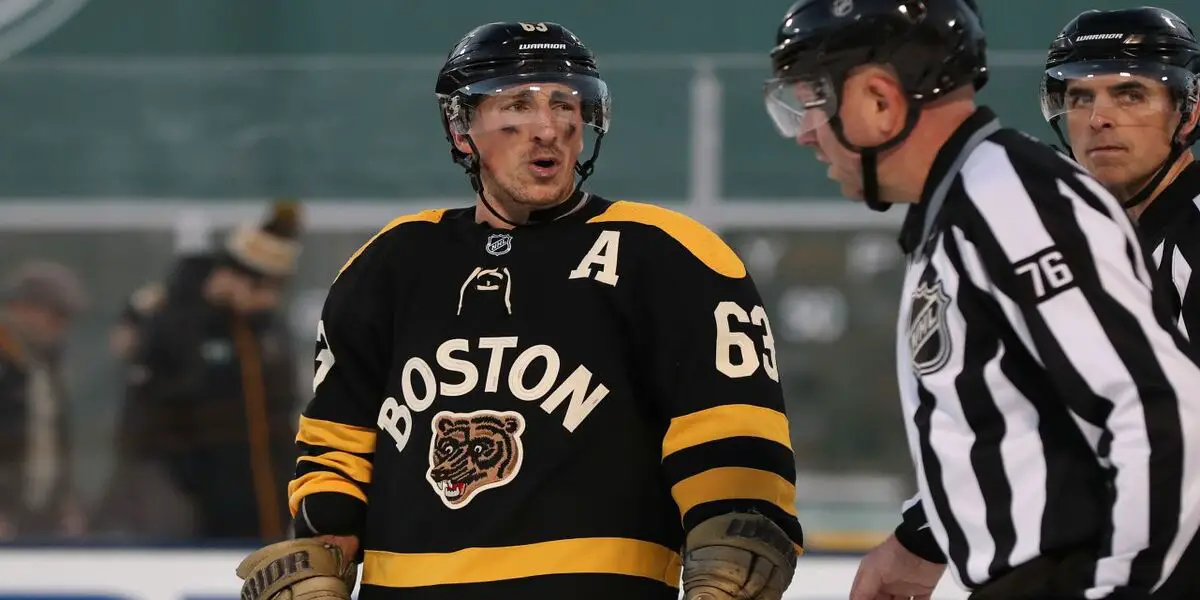 The career of Boston Bruins winger Brad Marchand has been one of growth, and the veteran has shown just how far he has come in the opening round of the 2023 Stanley Cup Playoffs.
At the beginning of his career, Marchand was a rabble-rouser. He was an annoying thorn in the side of any opponent and constantly was getting into skirmishes. Usually, this would end up in opponents heading to the penalty box, but more often than not, so was Marchand.
Related Story: Bruins Lineup Changes for Game 5
Marchand has played in 947 games so far in his career and is already closing in on 1,000 penalty minutes. Last season was actually Marchand's most penalized season when it comes to PIMS. While scoring 32 goals and 48 assists, Marchand also racked up 97 penalty minutes.
The winger's restraint has always been an issue, and it has forced him to miss some games in the past, but this season, Marchand has fixed his errors and is now a leader for the Bruins.
"There's no surprises there for me," Bergeron said via Boston Hockey Now's Jimmy Murphy. "I've seen him evolve over the years, and become the player he is, the person he is now, and the leader. Whether it's leading by example or also speaking up when it's the right time, I think he's grown into that role, and I'm not surprised.
"There's bigger things at stake, and there's more important things for us as a team but also individually," Bergeron added regarding Marchand's maturity and discipline. "We gotta put the egos aside. I think he understands that. He's always been a great forward in the playoffs and stepping up and being a leader on and off the ice. It's the same thing right now."
While being a leader with his actions, Marchand has also led the way with his scoring ability. So far in the opening series, he has three goals and an assist in the first four games of the series.
There is no doubt that the return of Bergeron will be welcome, but it has allowed for fans to see the talent that Boston possesses and see how Marchand has grown as a player. Whether it be his skill or his maturity, the winger has come a long way.
Season 2. Episode 37. It's Going To Be A Long Off-Season
–
Bruins Benders Podcast
The Bruins off-season will be longer than expected. We like some CHL rules changes. The Bruins defense needs to be nastier, not just bigger. Can this core going forward win a Cup? Plus Beauties and Benders and Rod Brind'Amour whines.