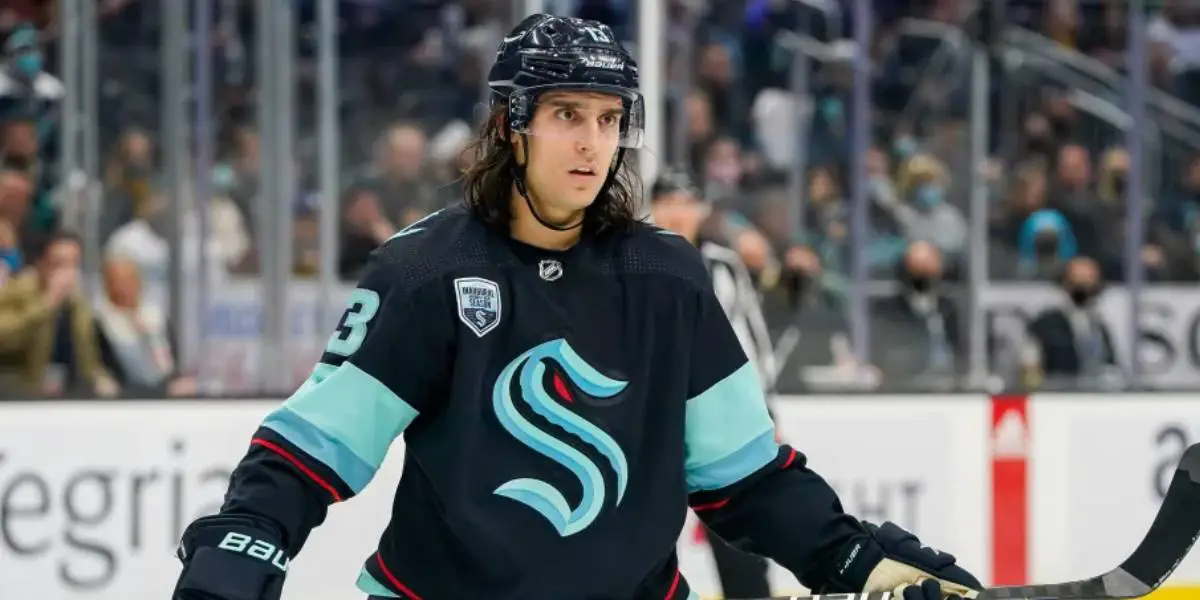 "The Bill Masterton Memorial Trophy is awarded annually by the Professional Hockey Writers' Association to the player who best exemplifies the qualities of perseverance, sportsmanship, and dedication to ice hockey."
The nominee this year for The Seattle Kraken is Brandon Tanev.
Tanev became an instant fan favorite in Seattle when he was selected in the expansion draft. While fans started to learn what kind of player Tanev was, his season would be cut short due to a torn ACL. However, that wouldn't stop him from continuing to be a positive influence on the community of Seattle, being one of the first players to get out and get to know the fans of Seattle. Tanev has continued to impact Seattle this year by also going to local hospitals and schools. Becoming a huge hit with kids in the community due to the facial expressions Tanev is known for.
Returning from a torn ACL can be hard in any sport, but Tanev has made it look easy. Playing in 69 games up to this point. Continuously being a force on the fourth line on a playoff-bound team, scoring 16 goals and adding 19 assists. Not only has Tanev been a force on the ice, but he is also loved in the locker room. Known to have a great sense of humor and be a leader on the ice.
Tanev has been a great example this year on how to persevere when times get tough—also showing how dedicated he is to the sport. Not giving up when he got injured, but making sure he would be healthy to help lead this team to the playoffs!
Congratulations, and good luck to Brandon Tanev.
The boys are back after a long break but have plenty to talk about as the playoffs are in full swing. We go series by series, looking at how teams have fared so far and who will come out on top. Thanks for listening! Please rate and review our show on your favorite listening platform. Check out our partner's website at www.insidetherink.com for all your latest hockey news.