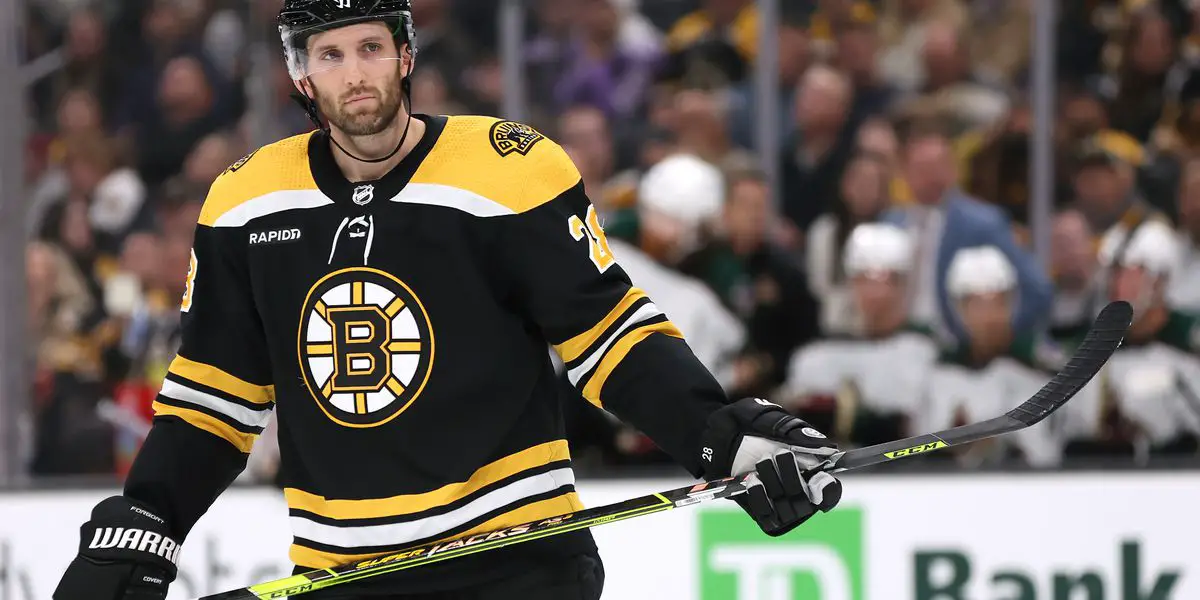 The Boston Bruins blue line will be shorthanded for the rest of the regular season.
On Tuesday, head coach Jim Montgomery announced that defensemen Derek Forbort will miss the rest of the regular season due to a lower-body injury.
While Forbort will not return for the regular season, he is not expected to require surgery, according to Montgomery. The defenseman had already missed two games after he blocked a shot in the Bruins' recent win over the Winnipeg Jets before being ruled out for the regular season on Tuesday.
Forbort appeared in 54 games for the Bruins this season and has tallied five goals and seven assists.
The good news for Boston is that the team has already built up quite a margin in the Eastern Conference. This allows for players like Patrice Bergeron and David Krejci to receive some rest and Forbort's loss to be slightly less impactful.
Boston's moves at the deadline also help mitigate the impact of Forbort's absence. Dmitry Orlov has been on fire since joining the Bruins with three goals and nine assists in 11 games with the B's. The likes of Matt Grzelcyk, Brandon Carlo, and Connor Clifton will also help pick up the slack after losing Forbort. Another player to keep an eye on is Jakub Zboril.
Boston is at the top of the Eastern Conference with 111 points. In second place is the Carolina Hurricanes, with just 98 points. So while it will be disappointing to lose Forbort, the Bruins are in a good position to perform well while he is sidelined.
Season 2. Episode 38. Special Guest Terrence Wallin
–
Bruins Benders Podcast
Maine Mariners Coach Terrence Wallin makes a return visit to recap the season. Should the Bruins make room for Tyler Bertuzzi? Will the Bruins move some core pieces? I guess there is more time for golf and more!