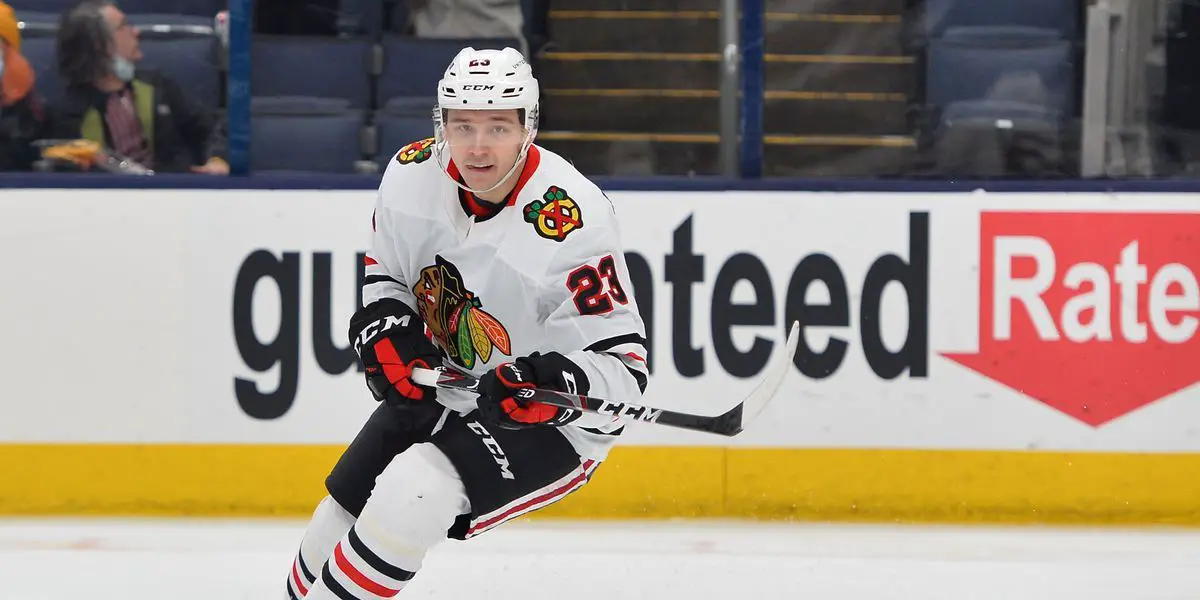 Kyle Davidson's busy offseason continued on Friday morning with the signings of two restricted free agents. First, Caleb Jones signed a one-year deal worth $1.35 million. Caleb came to Chicago in a trade with the Edmonton Oilers last offseason. The Arlington, Texas native played in 51 games for the Blackhawks, posting five goals and ten assists and going a -3 on the season. At 25 years old, Caleb still has the chance to grow into a nice bottom pair defenseman. This is a no-risk deal at worst, and the Blackhawks could look to flip him at the trade deadline for future draft capital.
The second player to re-sign is Davos, Switzerland native Philipp Kurashev. Kurashev signed a one-year deal worth $750K. Kurashev was taken 120th overall in the 2018 draft. Since being drafted, Kurashev has shown flashes of top-six potential but can't find a consistent game. At times it looks like Kurashev is just going through the motions on the ice, and then times, he's bursting by defenders and scoring goals. Kurashev never found a set role last season and was moved up and down the line up which can be difficult on a player. Last season Kurashev played in 67 games and scored six goals and 15 assists well, going a -16. If there is any coach that can get Kurashev to battle on a nightly basis, it will be Luke Richardson. Just look at the way Domi talks about him. This will be a significant season for Kurashev, who should get a taste of some PP time and maybe even a top-six role. Kurashev has the skill to be a productive NHL player just needs to find a consistent game.
These were relatively easy deals to get done, but both are no-risk deals, and both players could easily be flipped at the deadline, so again, excellent job by Kyle Davidson.
Season 2 Episode 8: Hossa Night, Early NHL awards, NHL talk and more
–
Cue The Dagger
In this episode, We break down the Blackhawks' recent rough stretch, Hossa Night, Ian Mitchell, and more Blackhawks talk. We also cover the hot start for Vegas, Boston, and New Jersey. Why some teams are struggling. Early season NHL award predictions #Blackhawks #ReadyToWork #NHL #Hockey