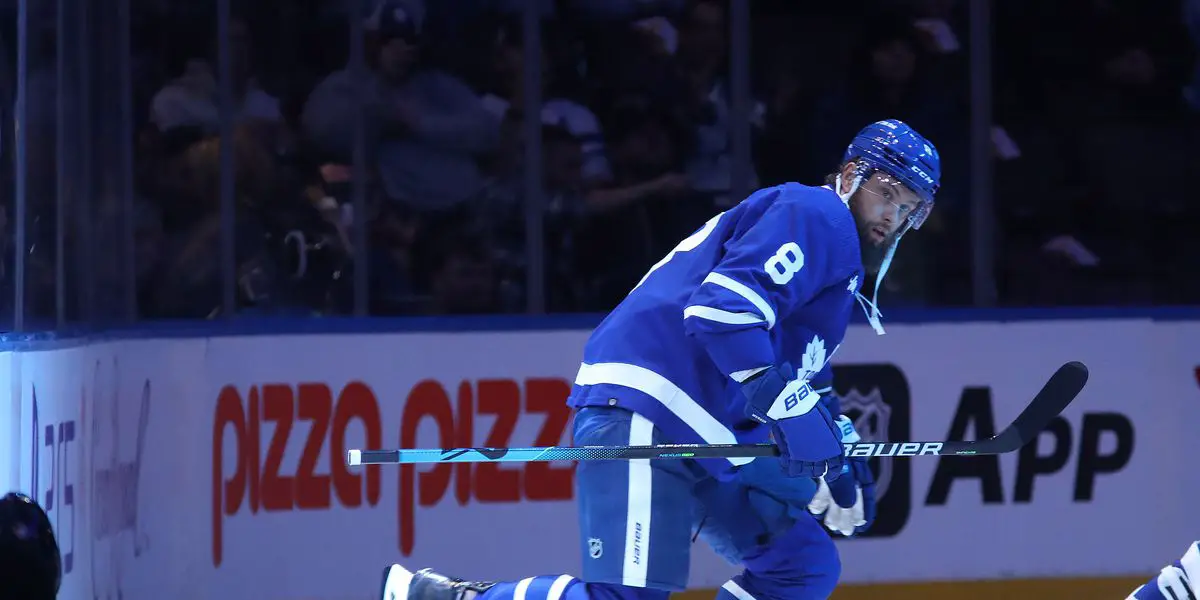 The Toronto Maple Leafs have placed veteran defenceman Jake Muzzin on injured reserve as of Wednesday, October 19th. The 34-year-old Woodstock, Ontario native suffered what was determined to be a neck injury against the Arizona Coyotes on Monday night. Muzzin turned to head back up ice when he ran right into Coyotes forward Clayton Keller. As soon as I saw the replay, I knew the outcome would not be good news for Muzzin or the Leafs. There was apparent contact with the head, and Muzzin was pulled from the game to be further evaluated. It's no secret how often Muzzin has had to deal with concussion issues over the past couple of seasons.
Come to think of it; he's really struggled with injuries in general. With the latest injury of Muzzin, Timothy Liljegren, and Jordie Benn on LTIR, the Leafs' depth on defense is getting pretty thin. As a result of this Muzzin injury, the Leafs have recalled defenceman Filip Kral from the Toronto Marlies. What will the Leafs' defensive pairings look like moving forward? We will have to wait and see what Sheldon Keefe does against the Dallas Stars tomorrow night as the Leafs wrap up their current five-game home stand in which they have a record of 2-2-0.
In my opinion, it is getting to the point where Muzzin needs to take a step back and consider his overall health outside of the game of hockey. When the Leafs first acquired Muzzin from the LA Kings, he immediately became one of my favourite players on the Leafs. I liked everything that he brought to the team. Toughness, leadership, grit, no excuses, and not being afraid to call the team out when they play terribly. Just an all-around great guy on and off the ice. Unfortunately, the injuries have piled up, and he simply isn't the same player he was when the Leafs acquired him. Muzzin has this year and next year, remaining on his contract at a cap hit of 5.625 million per season.
Let's forget about hockey for a second; he has a wife and a young family. There is more to life than hockey, and he seriously needs to take his overall health into consideration moving forward. I truly hope Jake Muzzin, the person, is alright, and I hope he makes a full recovery.
WELCOME BACK TO LEAFS LATE NIGHT! Presented by Inside The RinkRoscoe / National Biehnographic- Ketchup With Us- Willy Up The Middle- Game 1+2 Standouts- Stamkos Ain't HappyNEW MERCH IS AVAILABLE!JOIN OUR DISCORD!Remember to follow us on Twitter @LeafsLateNight & IG @LeafsLateNightCheck out Mike, Josh, and Nathan's articles on the Leafs + many more! insidetherink.com