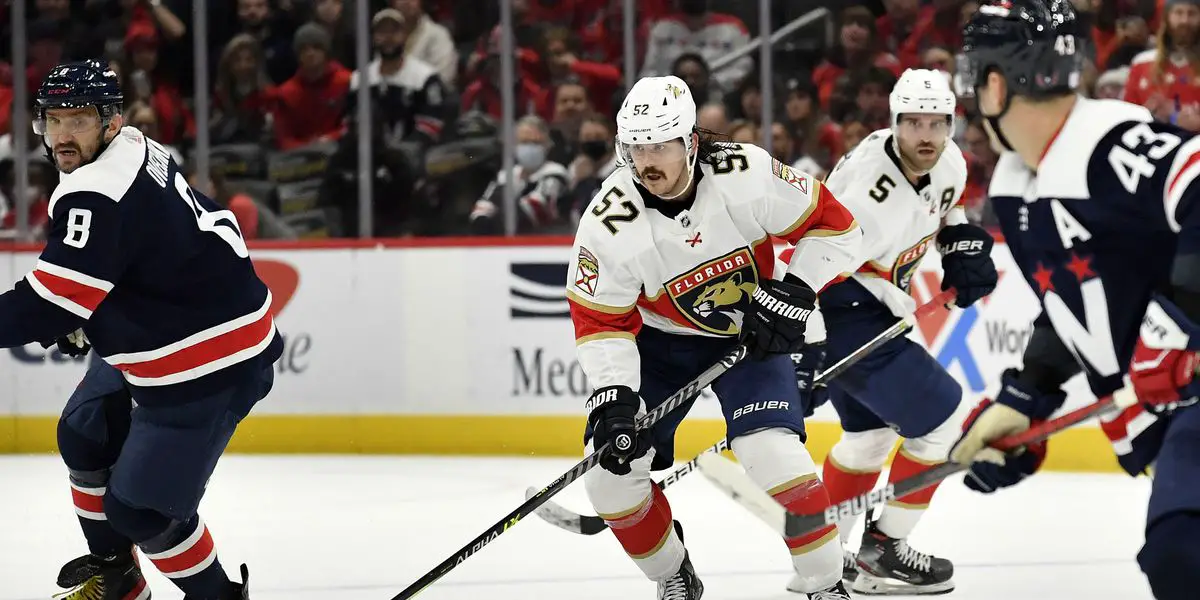 The Calgary Flames and general manager Brad Treliving are looking to continue their amazing 2022 offseason. At one point, it looked like this offseason was going to be a total loss, but Treliving has revamped the Flames and may have even made them better than last year's team.
After extending Jonathan Huberdeau with an eight-year extension, all eyes have been on fellow former Florida Panther defenseman MacKenzie Weegar who also came over in the Matthew Tkachuk trade. Recent reports are that the club and defenseman MacKenzie Weegar are closing in on a massive contract extension.
NHL insider Kevin Weekes was the first to report:
**Keep an eye 👁 on **
The @NHLFlames and a potential Contract Extension for D Mackenzie Weegar. The #BattleOfAlberra will be spicy again this year 🌶. @espn @NHLNetwork @NHL @DraftKings.
#HockeyTwitter
Following Weekes tweet, insider Elliotte Friedman confirmed the reports as well:
As per Friedman, the extension is reported to be the max eight years and around the $50 million range, making the AAV around $6.25 million.
Weegar will immediately step into a top-four pairing for the flames as he strengthens a deep defensive core that was already one of the best in the league last year. His two-way game will be vital in getting breakouts for Calgary's dangerous top six, which is filled with goal-scorers and playmakers.
Episode 51: Interview w/Jack Ahcan Episode 51 is back in action talking about the New York Paingers ITR bet, Can Buffalo Sabres make the playoffs? Is Vancouver in the wrong on the Boudreau treatment? Is Tocchet the right guy? Is Daryl Sutter the last Dinosaur in the NHL?YouTube: https://www.youtube.com/@insidetherinkTwitter: https://twitter.com/CueTheDuckBoatzFacebook: https://www.facebook.com/Cuetheduckboats/Thanks for listening! Please rate and review our show on your favorite listening platform. Check out our partner's website at www.insidetherink.com for all your latest hockey news. Also, catch all of the games in this year's NHL season by signing up for ESPN+ at Insidetherink.com/ESPN