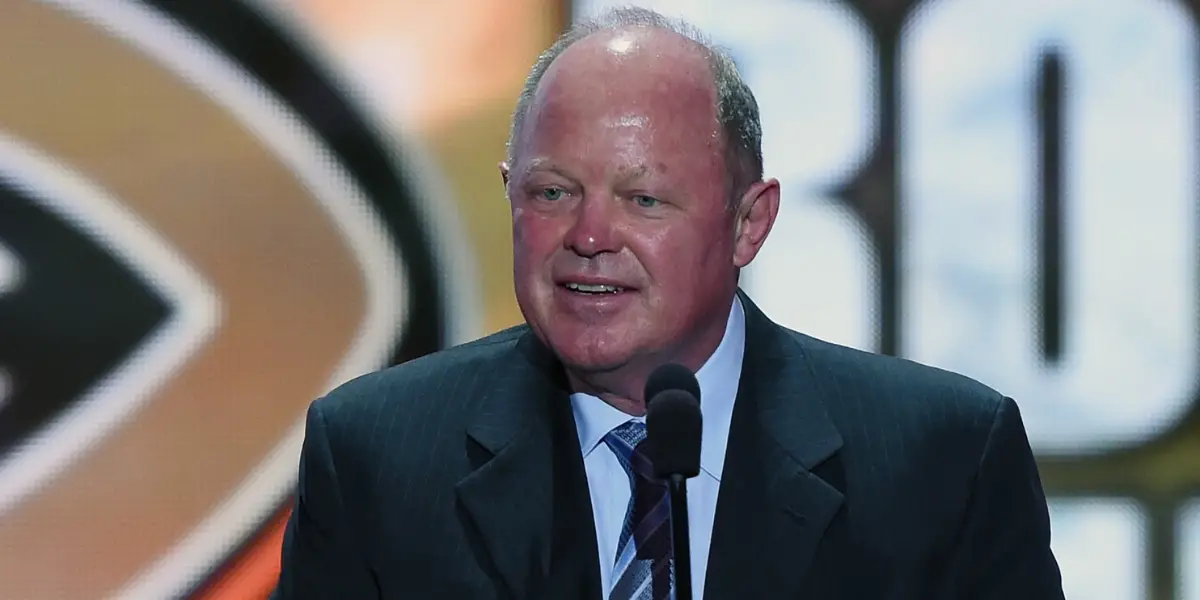 In another blow to a seemingly winless NHL season, there appears to be another scandal brewing. The Anaheim Ducks, via an official statement on their website today, have announced that they have placed Executive Vice President and General Manager Bob Murray on administrative leave pending an investigation. The investigation is supposedly surrounding Murray's "professional conduct" but is scarce of any other details.
According to the article on the Anaheim Ducks website, an investigation was already underway. The firm of Shephard Mullin has suggested they place Murry on leave while they perform their independent investigation. "We recently became aware of accusations of improper professional conduct against Bob Murray. After internal review, we enlisted Shephard Mullin to perform an independent investigation. Upon recommendation from their initial findings, we have decided to place Bob on administrative leave pending final results. In the interim, Vice President of Hockey Operations and Assistant General Manager Jeff Solomon will assume the role of Interim General Manager. We will have no further comment until the investigation is complete."
This news comes as a shock to the system as the NHL is already mired in many other scandals, including the John Doe 2 situation we wrote about earlier today. We will continue to cover this story as we learn more throughout the process.