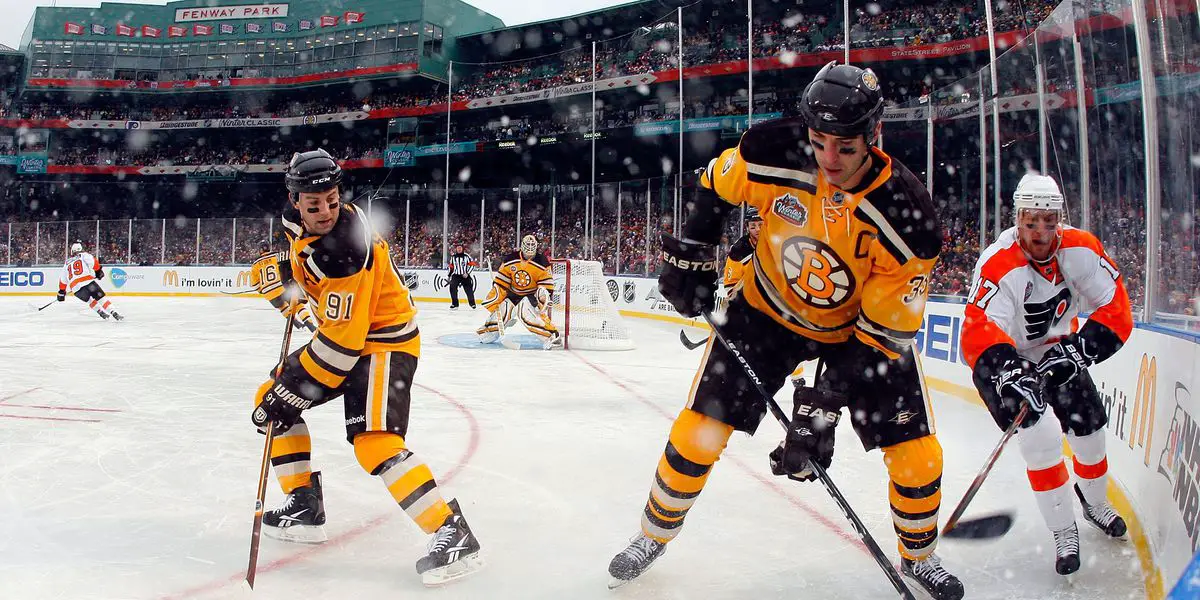 Gary Bettman announced a number of events at his All-Star Weekend media availability, including the 2023 All-Star Game, which will be hosted by the Panthers, a 2023 Stadium Series game hosted in Carolina, and the return of the Global Series to Germany, Switzerland, and Finland.
The Bruins are no strangers to outdoor games, as they have hosted an outdoor game on four separate occasions already. The last NHL game to take place at Fenway Park, however, was the 2010 Winter Classic between the Bruins and the Flyers in which the Bruins Erased a 1-0 deficit late in the game and won 2-1 in overtime on a goal scored by Marco Sturm. The opponent visiting Boston for 2023's installment has yet to be determined.
The level of enthusiasm for outdoor games has surely diminished to some extent since the early years of the Winter Classic, but there are still many Bruins fans who have yet to experience NHL hockey in its purest form; on an outdoor rink subjected to cold winter breezes and unpredictable weather conditions. Fenway Park is the first stadium to host two Winter Classics, and it's no secret why; the home of the Boston Red Sox is one of the most famous sporting venues in North America, and in a big hockey market like Boston, it was only a matter of time before they headed back.
While the idea of another outdoor game in Boston may not be as novel as it once was, the event is a celebration of hockey that puts two rival hockey teams on a national broadcast with an atmosphere seen only once a year. Not to mention the special Winter Classic jerseys that we will get to see. What are your thoughts on another Winter Classic in Boston? Are you looking forward to it? What vintage looks from their past should inspire the next Winter Classic jerseys? Leave your responses in the comment section below!
The boys are back after a long break but have plenty to talk about as the playoffs are in full swing. We go series by series, looking at how teams have fared so far and who will come out on top. Thanks for listening! Please rate and review our show on your favorite listening platform. Check out our partner's website at www.insidetherink.com for all your latest hockey news.