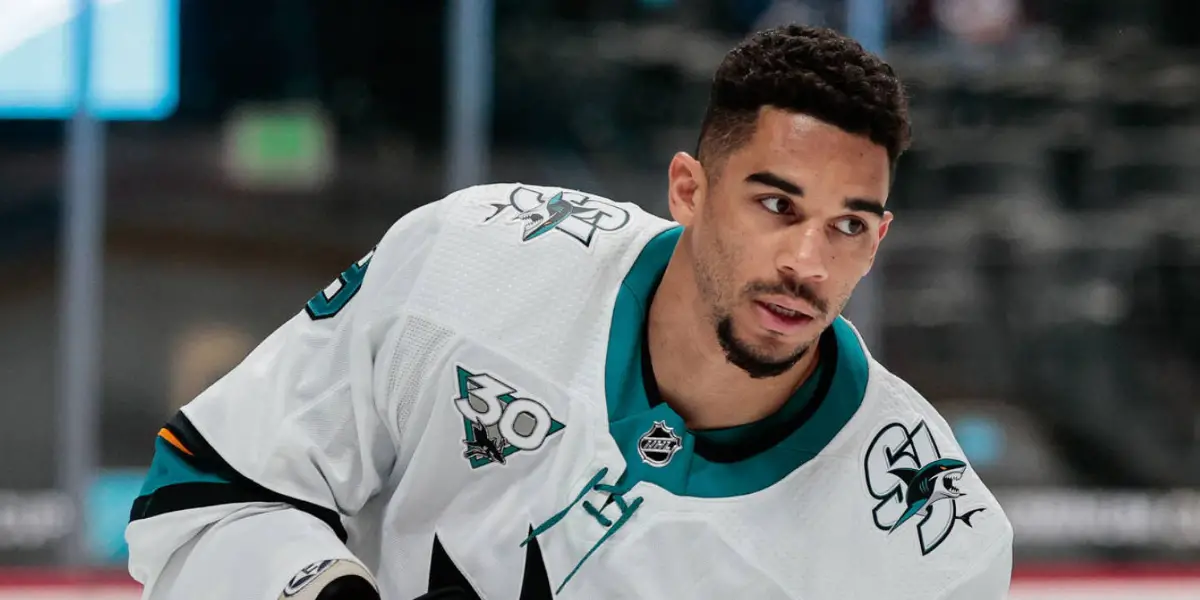 The San Jose Sharks have informed Evander Kane that he is has been placed on unconditional waivers to terminate his contract. This is not Kane's first violation of COVID protocols, and it appears the team has had enough of the issues surrounding this player.
Kane earlier this season was suspended from the NHL for 21 games at the time for his violations of COVID-19 protocol. During this time, Evander went through a massive amount of personal trouble with his family and gambling issues. After returning from his 21 game suspension, the Sharks waived Kane for the purpose of sending him to their AHL organization.
The 30-year-old Vancouver native was in the middle of a 700-plus game career when his life appeared to have gone sideways. With 506 points, Kane averaged just over 18 minutes a night in his career and was in the lineup on a nightly basis. However, from this point forward, it would appear this might be the final go for the 30-year old. If Kane clears waivers and his contract is terminated, it seems highly unlikely another team will bother to sign Kane.
If this is, in fact, it for Evander Kane, he will finish his career in about the lowest way possible, but you have to hope that his personal life can take a turn for the better with an adjustment out of hockey.