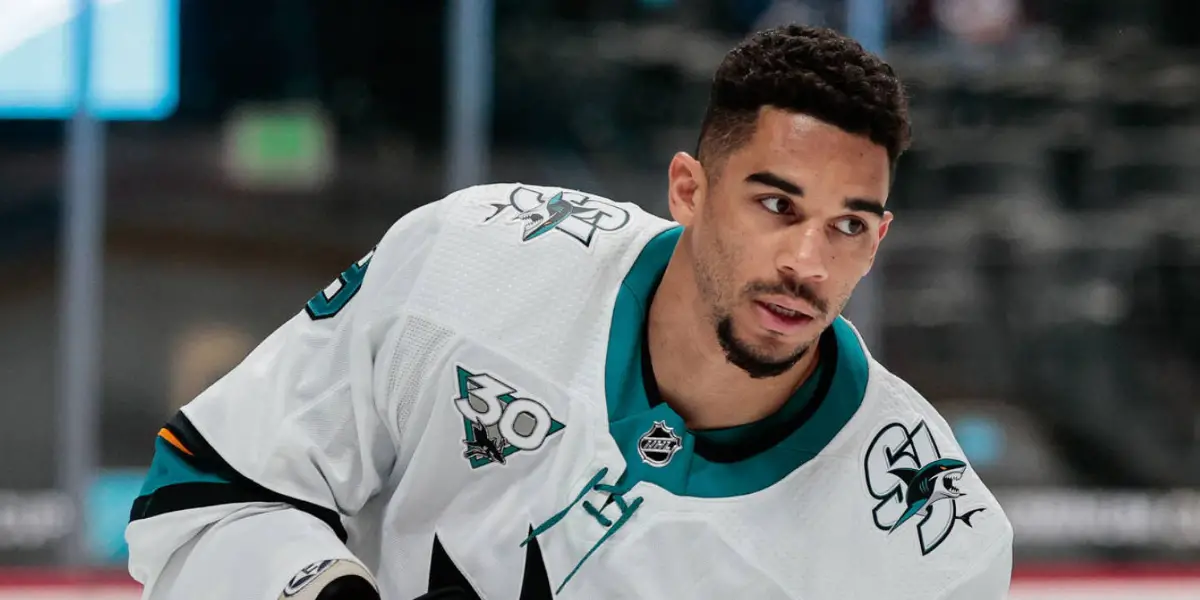 According to Elliot Friedman, Evander Kane has been suspended by the NHL for violation of the Covid-19 protocols. Friedman also announced that "in a concurrent investigation into the allegation of domestic abuse made against Kane by his estranged wife, Deanna, could not be substantiated" and that the league will not be commenting any further on the matter.
Kane has been tied into several off-season conversations around disciplinary and behavior-based issues, from accusations of him gambling on the game to the referenced domestic dispute earlier this year. Evander, who seems to be having trouble staying out of hot water, was already away from the team while these investigations had been ongoing, and the San Jose organization had made it clear that they had no interest in being involved until some of the dust had settled. This is just another setback in a possible fresh start for the once very popular NHL player.
Update – 6:03 PM EST.
Evander Kane has released a statement in response to his suspension.
This is a developing story. We will update this story as more information becomes available.