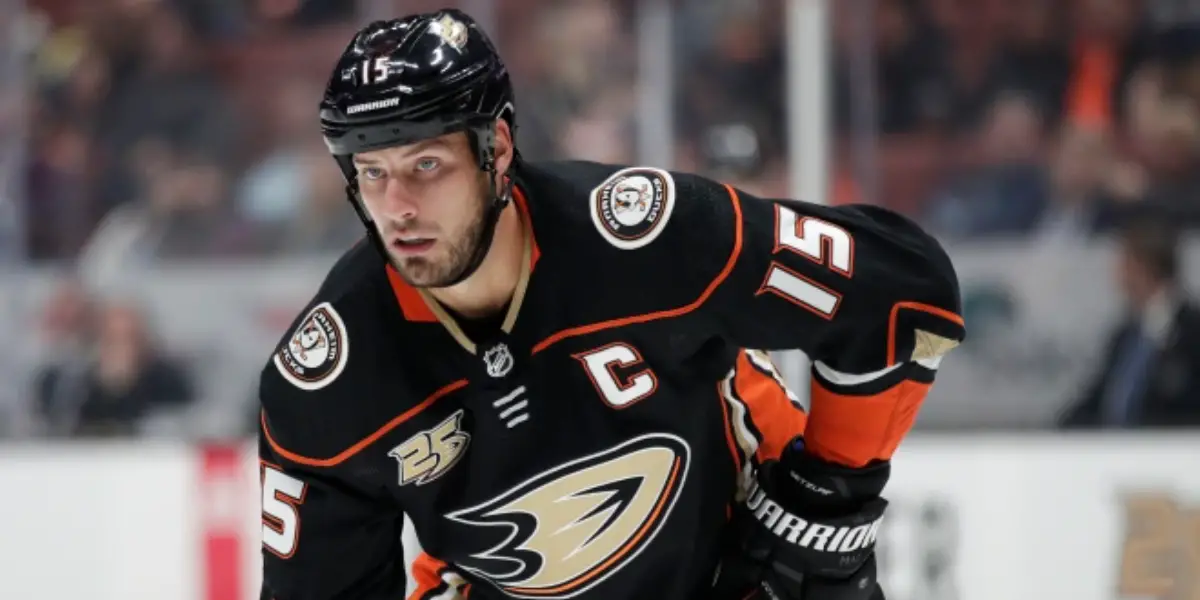 An Orange County legend will have his last hurrah as the 2021-22 regular season comes to an end. 
On Tuesday, the Anaheim Ducks announced that captain Ryan Getzlaf would retire after the Ducks' final game of the season, following an illustrious 17-year career in southern California. Getzlaf was drafted 19th overall by what was then known as the Mighty Ducks of Anaheim, one of two first-round selections by the team (the other was longtime Duck Corey Perry, selected 28th overall). 
Getzlaf served as Ducks captain since the 2010-11 season, the longest-tenured captain in team history. He's currently the only Duck to ever record over 1,000 games with the franchise (1,150). In that span, Getzlaf ranks fourth in goals scored (282) and tops the franchise leaderboards in both assists (731) and points (1,013). He hit the prestigious 1,000-point plateau this season on Nov. 16 against the Washington Capitals. 
Through 125 Stanley Cup Playoff games (most in team history), Getzlaf holds the top spot in every offensive category, with 37 goals and 83 assists for 120 points. 
Getzlaf was also a key part of the only Ducks team to win the Stanley Cup, as they defeated the Ottawa Senators in the 2007 Final. His line, flanked on the wing by the aforementioned Corey Perry and Dustin Penner, formed what many referred to as "The Kid Line," as they were all under the age of 25 at the time (Getzlaf was 22, Perry 21, and Penner 24). 
In an interview with the Ducks' website (anaheimducks.com), Getzlaf said, "It's been an honor to play in the NHL and spend my career with one organization." He went on to say, "A special thanks to the general managers, coaches, support staff, teammates, and of course, our fans. Playing for the Ducks and living in Orange County is a dream for an athlete, and much of that is because of you. Thank you all."