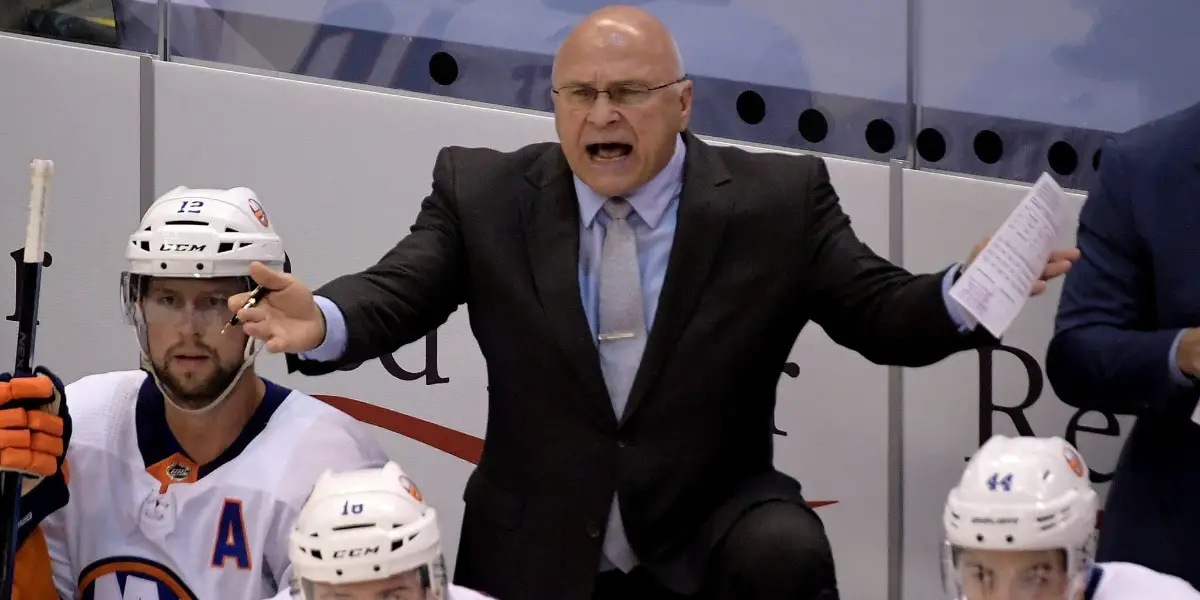 Amid the opening round of the Stanley Cup Playoffs, the eyes of the hockey world settled on the New York Islanders. 
In a shocking turn of events, to say the least, head coach Barry Trotz was relieved of his coaching duties on Monday morning. The news comes fresh off a season where the Islanders missed the playoffs for the first time since 2017-18. 
Trotz, 59, had one season remaining on the five-year deal he signed back in 2018. It was a deal he signed fresh off a Stanley Cup victory with the Washington Capitals just a few weeks prior.
Trotz finished his tenure on Long Island with a record of 152-102-34. He also won the Jack Adams Award as the best coach in hockey in 2019, an award that only the late, great Al Arbour won with the Isles before leading one of the greatest dynasties in professional sports history.
This season was an outlier in many ways, but perhaps the biggest was it marked the first time under Trotz the team didn't qualify for the Stanley Cup Playoffs. After winning only one postseason series in the 25 seasons prior, New York advanced to the second round or further in all three postseasons under Trotz. 
Trotz also led the team to its first Conference Final appearance since the magical 1993 run in the 2020 playoff bubble and would help the Isles get back there in 2021. Their run last postseason saw them fall one game (one goal, really) short of the Stanley Cup Final. The only team that took Trotz's Islanders down was the team that won the last two Stanley Cups in Tampa Bay. 
In my personal opinion, I don't believe this was the way to go about this. Trotz brought this team the most success they've had since Al Arbour, and ultimately was fired for a season that plagued this team with injuries and coronavirus. One tough season doesn't deserve an end result like this.
The clock is ticking on this Islanders core. The question now remains unanswered: who becomes the next head coach of the New York Islanders? Do they take the internal route and promote Lane Lambert? Or maybe their next bench boss is lurking in the weeds? 
Regardless, this off-season on Long Island just got a whole lot spicier.