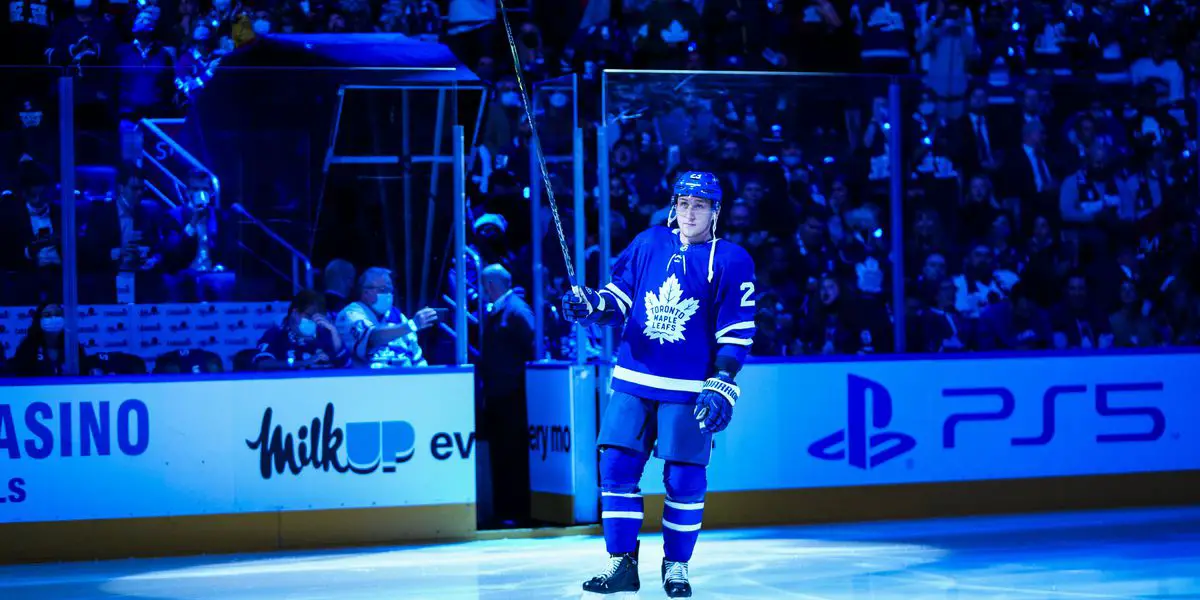 Sources have confirmed that the Maple Leafs traded 25-year-old defense Travis Dermott to the Vancouver Canucks for a 3rd round pick in the 2022 NHL Draft. This comes on the heels of the reports of the Mark Giordano trade and trying to work around the salary cap.
There have been a few reports out there about Travis Dermott requesting a trade out of Toronto earlier this season, and after last night's game, Dermott met with the media to talk about his time with the Maple Leafs and what it was like to play for his childhood team. Dermott stated, "It's a dream. I keep pinching myself even to this day, like no way."
GM Kyle Dubas has waited for the perfect time to honor the request. Dermott has one-year remaining after the season, at $1,500,000, then he is an RFA in the 2023-24 season. He has 5 points in 43 games this season with the Maple Leafs. A change of scenery is something that was needed for Dermott, and this season has been split between the press box and the bottom pairing of the blueline. 
The Maple Leafs are expected to make moves to address a few issues that their elite scoring ability has overshadowed. However, as of late, those issues have come to the forefront, and to improve your roster for a long playoff run, you need to move people off your active roster who carry cap hits, which is what happened with Travis Dermott today.