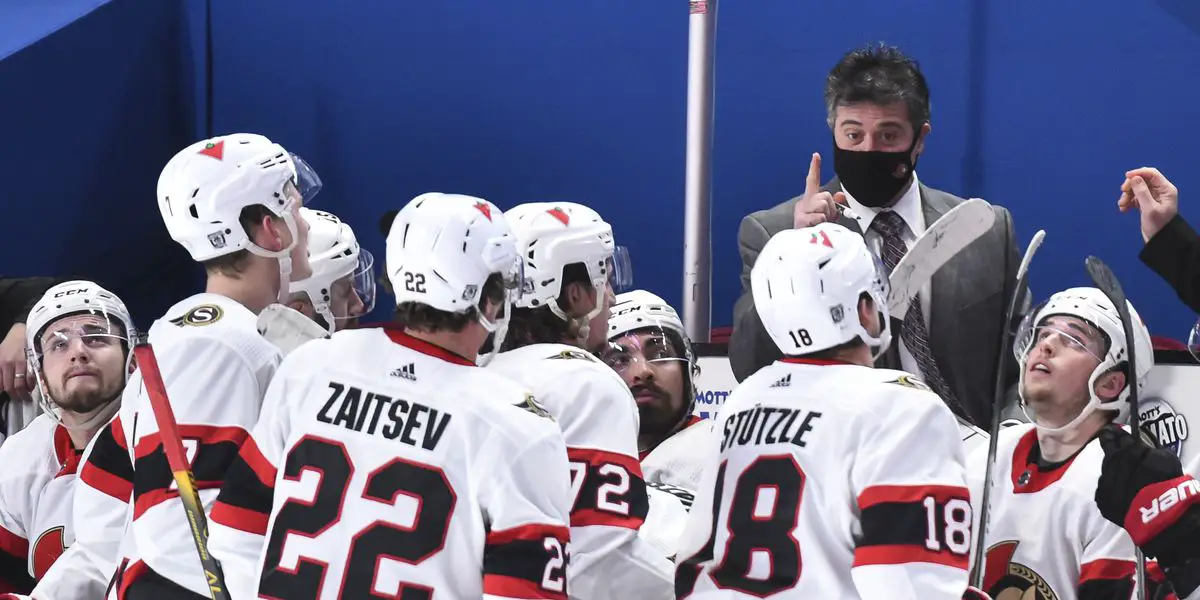 Over the last week, the Senators have had a continual list of players hitting the COVID protocol list. A total of 10 players and associate coach Jack Capuano have been placed in protocols up to this point, and the NHL is finally stepping in. Gary Bettman & the NHL have postponed the next three games for the Senators. Ottawa was slated to face the Devils, Predators, and Rangers.
NHL and NHLPA representation came together to decide after seven days of positive test results. Ten players are on the list; Drake Batherson, Austin Watson, Nick Golden, Josh Brown, Connor Brown, Dylan Gambrell, Matt Murray, Nikita Zaitsev, Victor Mete, Alex Formenton, and associate coach Jack Capuano.
Ottawa is expected to get the entire week off to potentially stop the spread throughout the team. Their next game is currently scheduled to be Monday, 11/22, against the Colorado Avalanche.