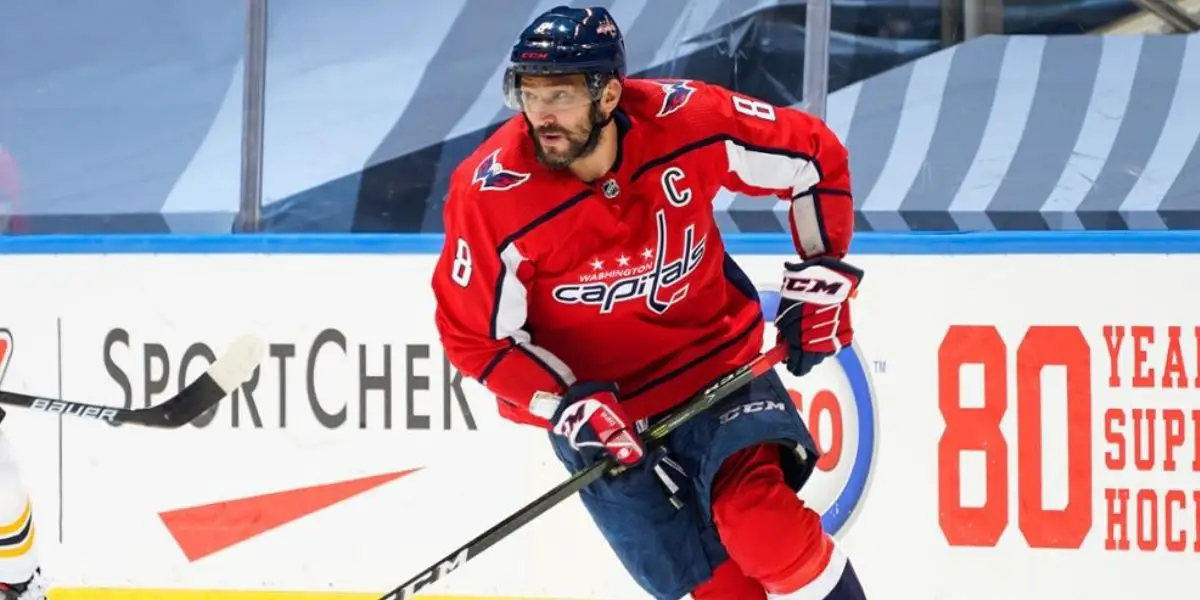 Alexander Ovechkin sustained an upper-body injury in last night's game vs. the Toronto Maple Leafs and is considered day-to-day. The incident occurred about two minutes into the third period of the game when Ovechkin picked off an Alex Kerfoot pass to send him in alone on a breakaway. As Ovi moved to the backhand, Maple Leafs' rookie goaltender Erik Kallgren stayed with him to make the save but reached his stick out in the process and caused Ovechkin to trip. Ovechkin went hard into the boards and was slow to get up, appearing to have some discomfort in his left shoulder.
Ovechkin showed some noticeable frustration with the official just before heading off the ice and down the tunnel, feeling as though Kallgren's poke of the stick should have resulted in a tripping penalty. No penalty was assessed on the play, and the Maple Leafs ended up winning the contest 4-3 in a shootout.
Seeing Alex Ovechkin injured is a rare sight indeed. He has played in 97 percent of Washington's games since the start of his career nearly 17 years ago. He missed a career-high eleven games last season thanks to a lower-body injury and some time in COVID protocol.
The Capitals have three games remaining in the regular season, so it is not yet confirmed whether or not Ovechkin will play one of the remaining games. Still, given the day-to-day label placed on the injury, it would appear likely that we see Ovechkin back on the ice for game 1 of the Stanley Cup Playoffs, at the very least.