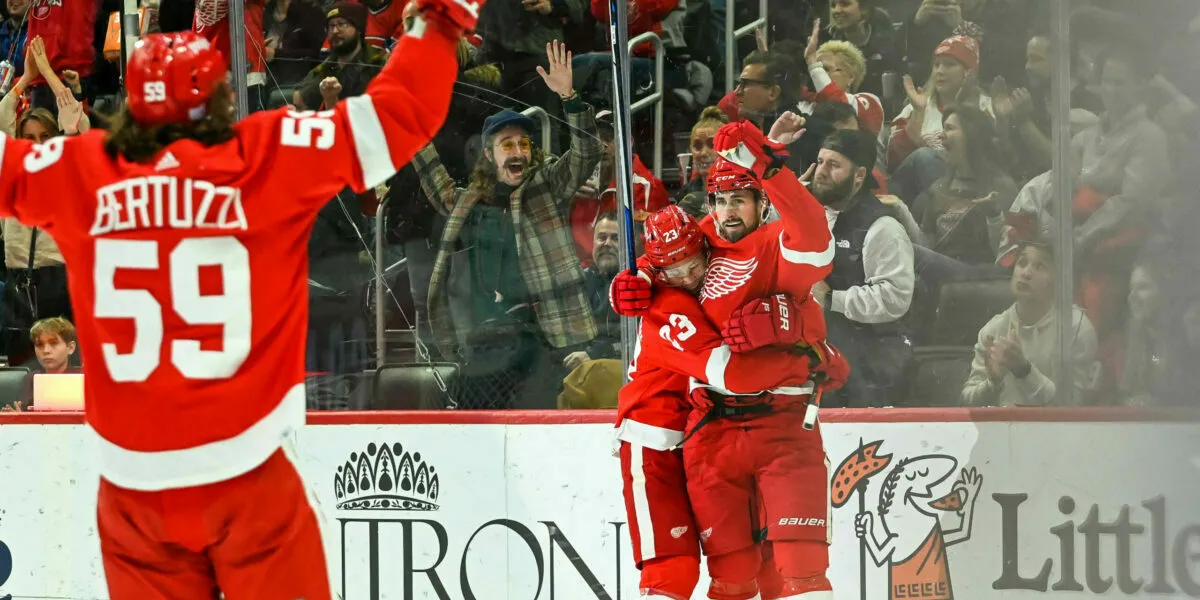 The Detroit Red Wings enter the homestretch of the preseason tonight as they play four games in the next six days. Tonight's game will be against the Penguins. The Red Wings will be looking to bounce back from a 2-0 loss to the Capitals on Friday in Detroit.
On Saturday, the Red Wings played an almost perfect road game, defeating Chicago 3-0. Lucas Raymond was terrific, scoring one goal and picking up two assists. Jakub Vrana also had a strong game picking up one goal and one assist. Dylan Larkin scored Detroit's second goal to seal the victory for the Red Wings. Detroit outshot Chicago 35-21 on the night. Goaltender Alex Nedeljkovic played the first two periods to earn the victory. Nedeljkovic stopped all 14 shots that he faced. Sebastian Cossa continued his strong play stopping all seven shots that he faced during the third period.
Tonight's Red Wings lineup will feature 12 returning players from last year. Forwards Filip Zadina, Jakub Vrana, Lucas Raymond, Pius Suter, Michael Rasmussen, Tyler Bertuzzi, Dylan Larkin, Adam Erne, and Joe Veleno will play tonight. Returning defensemen Moritz Seider, Filip Hronek, and Gustav Lindstrom will also play for the Red Wings. Newcomers Ville Husso and Jussi Olkinuora will share the goaltending duties tonight.
What top prospects are playing?
Jonatan Berggren will suit up for his fourth game during the preseason. On Saturday, Berggren had two shots on goal, one giveaway, and one takeaway during 12:29 minutes of playing time, including 2:41 minutes on the power play.
Simon Edvinsson will look to continue his strong play on defense. Edvinsson has played on a regular defense pairing as well as on the power play, and penalty kill during the first two games of his preseason.
Wyatt Newpower will play in his second consecutive game tonight. On Saturday, Newpower played 15:20 minutes and had a +1 rating, one shot on goal, one hit, and one giveaway. Newpower was also successful in helping to kill penalties on the penalty-killing unit.
Next Up
Detroit @ Washington, Wednesday, October 5th, 7:00 pm ET at Capital One Arena in Washington, D.C.
In this episode, we discuss the Red Wings finish to their four game roadtrip, winning in San Jose and Columbus and losing in the shootout to Anaheim. We dive deep into the games, breaking down Filip Hronek's hot start and what has been different this season. Seider and Copp finding their way, Bertuzzi and Walman return. And a look at the playoff picture in the Eastern Conference. Please rate and review our show on your favorite listening platform. Check out our partner's website at www.insidetherink.com for all your latest hockey news.