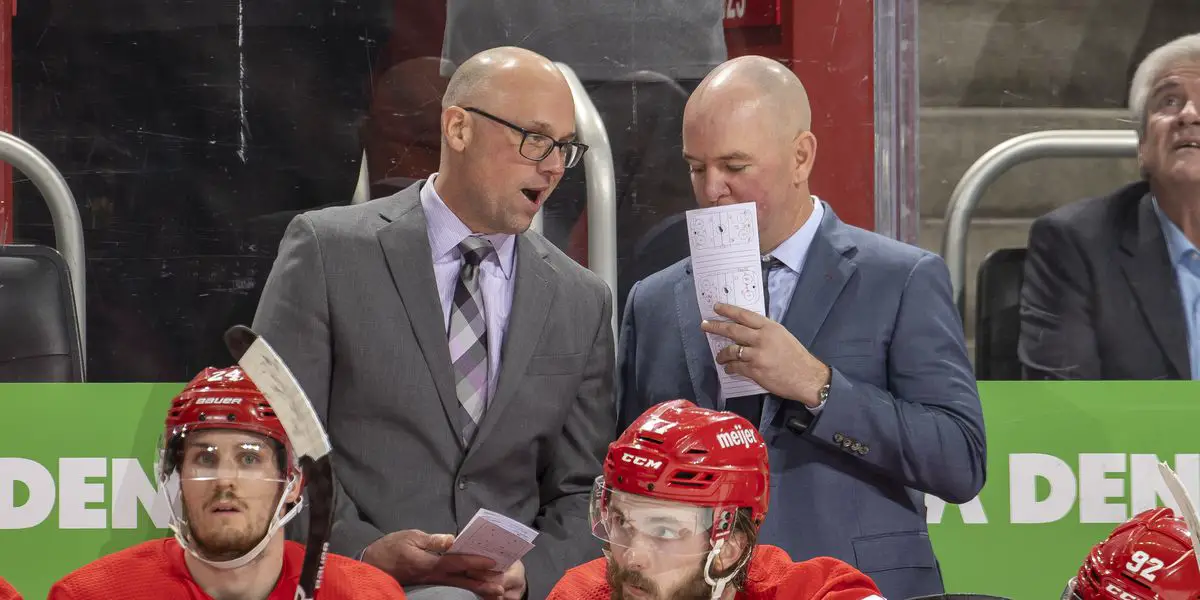 On Saturday afternoon, the Detroit Red Wings announced that the team would not be renewing the contracts of head coach Jeff Blashill, assistant coach Doug Houda, and goaltending coach Jeff Salajko.
Jeff Blashill had been the second longest-tenured head coach in the NHL, only behind his friend and head coach of the Tampa Bay Lightning. Blashill had been with the Red Wings organization dating back to July 2011, when he was brought on as an assistant coach to Mike Babcock's staff. He would then transition down to the AHL the next season, becoming the head coach of the Grand Rapids Griffins, where he would find success as the team would win the Calder Cup in his first season.
Blashill took over as the team was in flux, as the likes of Pavel Datsyuk and Henrik Zetterberg were coming to the end of their careers, and the team didn't have the young talent to replace their contributions, leading to a lengthy rebuild. When Steve Yzerman took over in 2019 as the General Manager, he allowed Blashill to help develop the next crop of Red Wings and prove whether he was the right coach for the team when they would be contending for a playoff position. Blashill even received a contract extension last season, as the team seemed to be taking steps forward in the defensive side of the game. It seems Blashill may have sealed his fate when the Red Wings took a turn for the worst after the All-Star break, with multiple embarrassing losses, including a 9-2 and 11-2 loss to the Arizona Coyotes and Pittsburgh Penguins, respectively. Blashill finishes with a record of 204-261-72 as head coach.
Doug Houda had been with the organization since the 2015-16 season as an assistant coach after spending ten seasons behind the Boston Bruins bench. Jeff Salajko had been with the Red Wings as the goaltending coach since the 2016-17 season. This decision only leaves assistant coach Alex Tanguay under contract behind the Red Wings bench.
This will mark the first time Yzerman will have the chance to hire "his guy" as the General Manager, and it should be interesting to see whether he chooses a more experienced head coach or someone who has never run an NHL bench.
Please rate and review our show on your favorite listening platform. Check out our partner's website at www.insidetherink.com for all your latest hockey news.