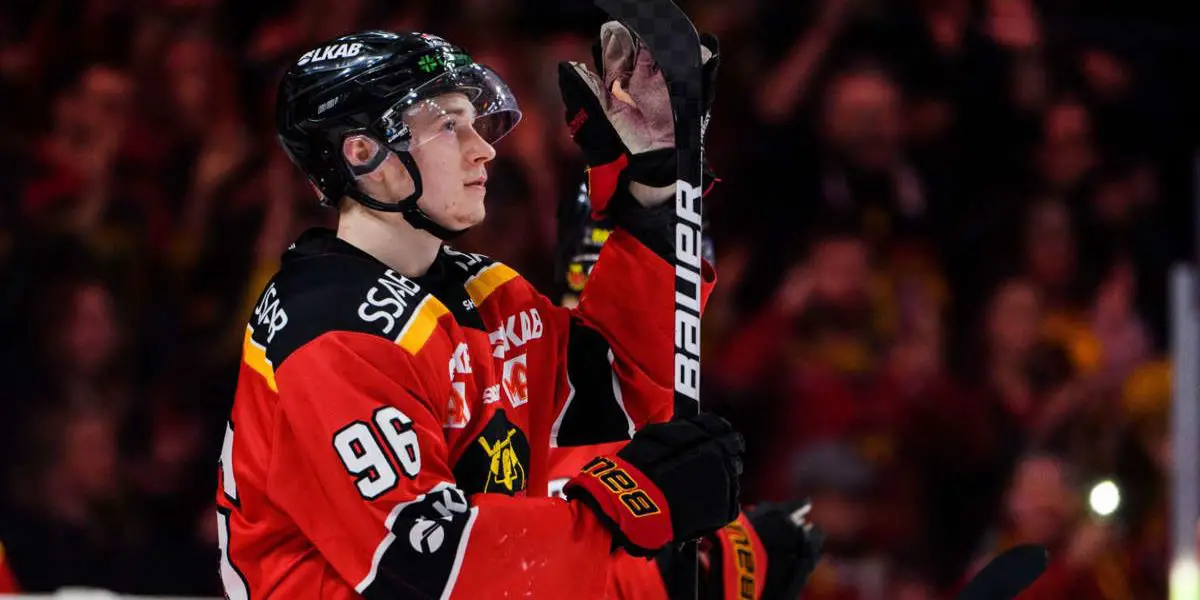 It appears to be that the Red Wings will be taking advantage of their European scouting and signing 23-year old Swedish free agent Pontus Andreasson.
According to a report from Sportsbladet, the Red Wings and Andreasson have been negotiating a deal for some time now. Andreasson is a late bloomer, as this is his first full season in the SHL, spending the previous two seasons playing in HockeyAllsvenskan, the second-tier professional league in Sweden. 
For Luleå HF this season, the 5'10 183 pound left-handed shooting forward has been an integral part of the team's success, as he's second in scoring only behind his linemate and former NHLer Linus Omark, with 18 goals and 38 points in 52 games. Through three SHL playoff games, Andreasson has been a key contributor, scoring four goals and adding an assist, as Luleå attempts to close out their series on the road versus Örebro.
Andreasson is unique as he can play both center and the wing but has primarily played the wing of late. European free agents are always interesting to watch once they have been signed as they have to adjust to the North American ice sheet and style of the game. The Red Wings took a chance last offseason on Mathias Bromé, who was a star in the SHL but only registered two points through 26 appearances. 
Andreasson is only 23-years old, so there still is some time for development, and there are potentially roster spots up for grabs, but it is not a guarantee that he will play in the NHL next season. The Red Wings get the opportunity to acquire a player with potential upside without giving up an asset, which is always a good thing.
In this episode, we recap the World Championships, highlighting Kubalik, Seider, Mazur. Next, we take a long look at the 2023 first round and which players will be available at 9th and 17th.