The Edmonton Oilers have signed up-and-coming rookie netminder Stuart Skinner to a 3-year extension, paying him an average of 2.6 million a season. For the first year of the extension, Skinner will earn $2.1m in salary+ and a $200k signing bonus. Year 2 has him with $2.5 million; in the final year, he will earn $3 million. Stuart Skinner was supposed to be the backup goalie for the team for the foreseeable future but has taken over the reins in the early parts of the season with his strong play.
The Oilers signed Jack Campbell to a 5×5 contract this past offseason in hopes he would be the starting goalie of the future and solve an issue the Oilers have had for a long time now. Well, it is safe to say that it is, in fact, Stuart Skinner who has been the answer thus far.
After this year, paying Skinner half of Campbell's earnings seems like highway robbery. So far this season, Skinner has put up 2.83 Goals against average, and a .915 save percentage. Those results have earned Skinner a 9-8-1 record. It is safe to say if it weren't for the Oilers defensive struggles, Skinner's numbers could be even more impressive.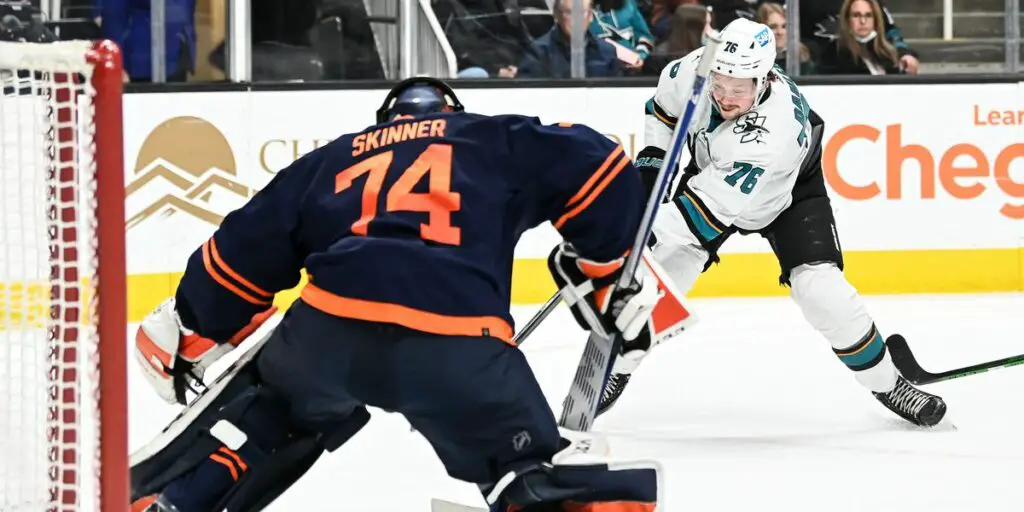 Now, the Oilers seem to have their goaltending tandem locked in for the foreseeable future, with Jack Campbell and Edmonton-born Stuart Skinner. All that is left to do now for fans is watch and hope that this plays out right for the team. Personally, I love the Skinner extension and hope to be at games for years to come yelling out "STUUU'. Do you think Stuart Skinner will live up to his contract? How do you feel about it?
The boys are back after a long break but have plenty to talk about as the playoffs are in full swing. We go series by series, looking at how teams have fared so far and who will come out on top. Thanks for listening! Please rate and review our show on your favorite listening platform. Check out our partner's website at www.insidetherink.com for all your latest hockey news.