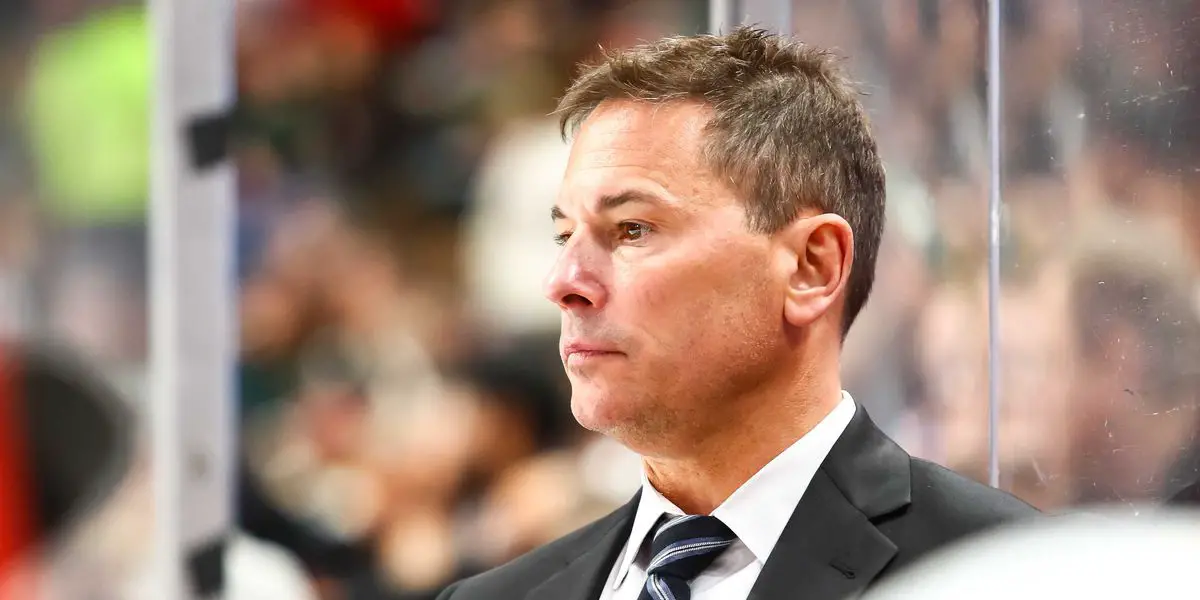 Bruce Cassidy spoke to the media on Thursday as the Vegas Golden Knights introduced the former Bruins' head coach as the third coach in the team's short five-year history. Cassidy was relieved of his duties by Boston on June 6th after leading the Bruins to the playoffs in all six of his seasons as head coach.
Cassidy stated that taking the Vegas job was a "no-brainer" after consulting his family about the move. Cassidy had mentioned that the Golden Knights shared his commitment to winning and that the talented roster was a good fit to try and win an elusive Stanley Cup. The former Boston head man said that the pressure of coaching in the "previous market" is something that will help him while leading the Golden Knights team that has come close to winning the Cup in its short existence.
Cassidy joked about being unemployed for a very short time by saying, "I was sick of being out of work." This will be Cassidy's third stint as an NHL head coach after stops in Boston and Washington, where he was fired 25 games into his second season by current Vegas General Manager George McPhee. When asked if Cassidy has something to prove, he responded, "I do. I got let go." Cassidy dismissed the notion of a "revenge tour" by saying that he just wants to prove he can lead a team to a Stanley Cup.
Bruce Cassidy has experienced a wide range of emotions in less than two weeks, but he has landed on his feet quickly. Vegas is a place where Cassidy wants to be, and he is excited about the opportunity. This is a stark contrast from his feeling when Boston fired him. Cassidy can now try to take a talented roster on a path to a Stanley Cup in a city that he recognizes has "got a good vibe." For Bruce Cassidy, there is undoubtedly a better vibe than ten days ago.
The Bruins rebound after a 3-game skid. NHL ratings are down on ESPN and Turner. Don't mess with the chemistry. Concerns about the Bruins veterans wearing down. Plus Beauties and Benders.