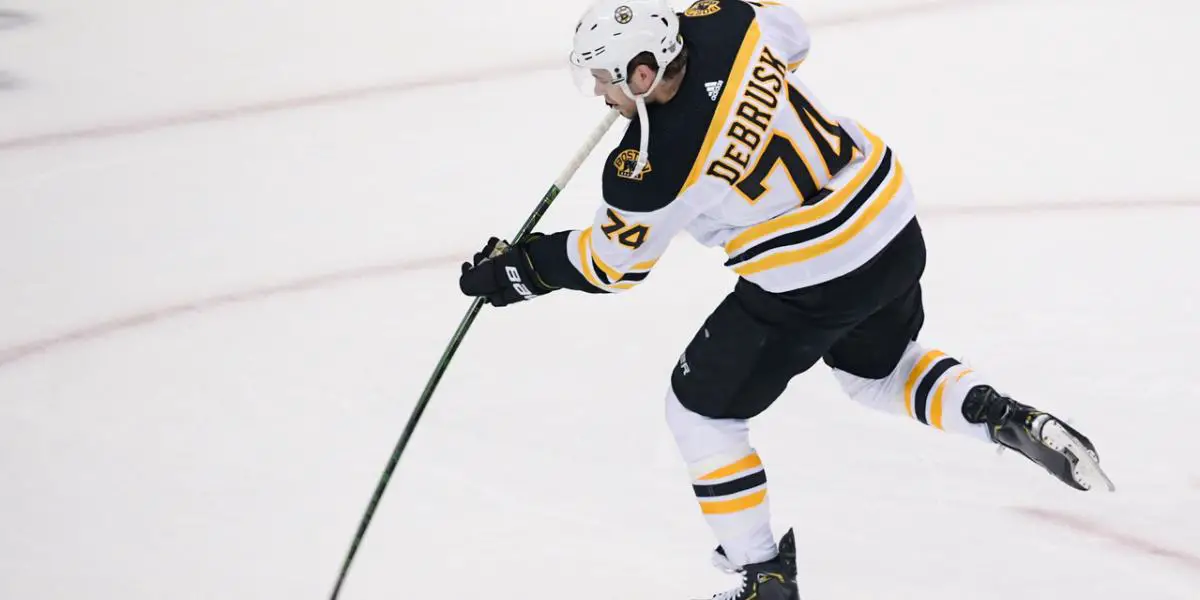 Jake DeBrusk's second goal of the game gave the Boston Bruins a 3-2 win in overtime over the Seattle Kraken Thursday night at Climate Pledge Arena in Seattle. It was the third win in a row for Boston while the Kraken have lost six straight.
The Bruins drew two Kraken penalties, one of them a four-minute double minor, early in the first period. But Seattle opened the scoring when Mark Giordano scored a short-handed goal, his sixth of the season off a two on 1. Brad Marchand took a bad line change as Giordano was entering the zone and walked in.
The Bruins would respond with a goal by Jake DeBrusk at the doorstep. The puck was batted out of the air and landed at the goal line, and DeBrusk tapped it in for his 10th of the season. Boston finished the first with a 17-8 shot advantage. The story of the period, though, was the Bruins' inability to capitalize on ten minutes of Kraken penalties. Seattle goaltender Philipp Grubauer, who has struggled recently, kept the Kraken in the game.
David Pastrnak gave the Bruins a 2-1 in the second period with a signature one-timer off a beautiful feed from Charlie McAvoy. It was Pastrnak's 28th on the year and fourth goal in his last three games. Later in the period, another bad line change would victimize the Bruins. Jordan Eberle scored on a three on 1, his 15th of the season to tie the game 2-2.
The third period was evenly played, with both goaltenders keeping the puck out of the net. The Bruins possessed the puck the entire overtime until DeBrusk scored his 11th of the year short side to win it. Linus Ullmark got the win for Boston with 25 saves. Grubauer made 36 saves in the loss.
Both teams' next opponent is the San Jose Sharks. The Bruins (30-17-4) are in San Jose Saturday. The Sharks host the Kraken (16-33-5) Sunday.
Season 2. Episode 1. Bruins Season Preview
–
Bruins Benders Podcast
Zdeno Chara's legacy, the prospects show some promise, and BOLD predictions!