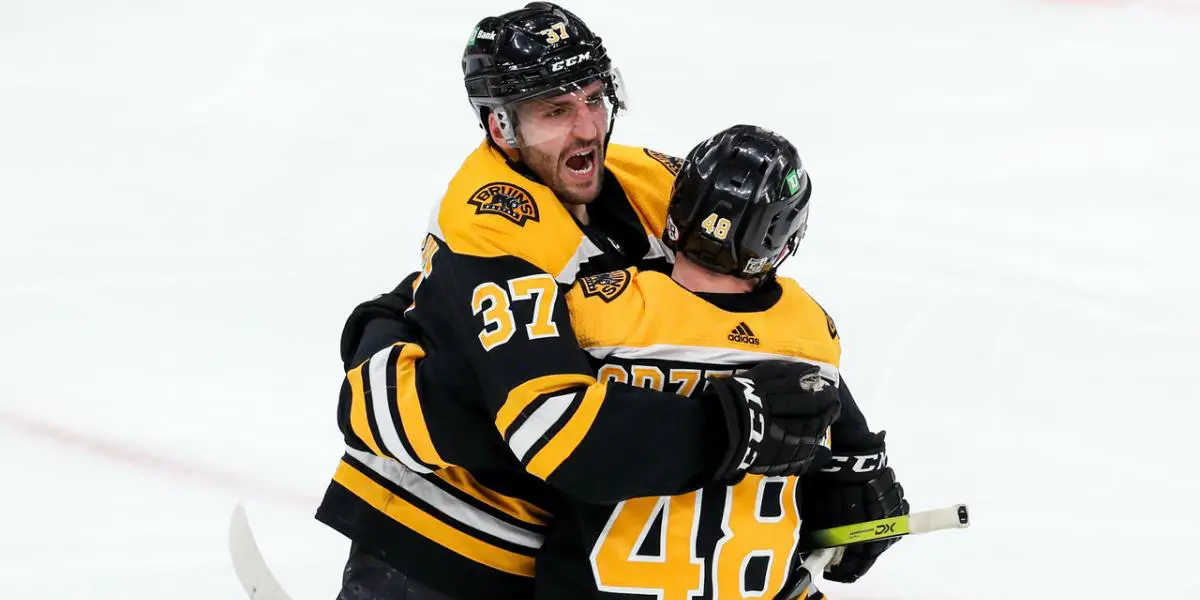 It's been 18 years in the making for the now Bruins Captain as he builds upon his Hall of Fame resume. The long-time Bruins center skated in his 1200th game earlier this season as he's been a constant for Boston since being drafted back in 2003.
Tonight was a special one as the Bruins took on the Buffalo Sabres for their final home game of the season. Bergeron entered the game with 397 career goals and 978 career points as he chased the 400 goals and 1000-point mark.
Thanks to his scoring tonight, which started early and often in the second period, Bergeron was able to check one of those milestones off his list tonight. Bergeron finished tonight's game with three goals and one assist for four points as the Captain propelled the B's to their fourth straight win. With his 25th goal of the season in the third period to give the first-line center a hat trick for the night, he hit number 400.
When the Bruins need him most, Bergeron always shows up. The Captain now will turn his head to the playoffs as he looks to win his second Stanley Cup Trophy in what may be his final NHL season.
Episode 51: Interview w/Jack Ahcan Episode 51 is back in action talking about the New York Paingers ITR bet, Can Buffalo Sabres make the playoffs? Is Vancouver in the wrong on the Boudreau treatment? Is Tocchet the right guy? Is Daryl Sutter the last Dinosaur in the NHL?YouTube: https://www.youtube.com/@insidetherinkTwitter: https://twitter.com/CueTheDuckBoatzFacebook: https://www.facebook.com/Cuetheduckboats/Thanks for listening! Please rate and review our show on your favorite listening platform. Check out our partner's website at www.insidetherink.com for all your latest hockey news. Also, catch all of the games in this year's NHL season by signing up for ESPN+ at Insidetherink.com/ESPN