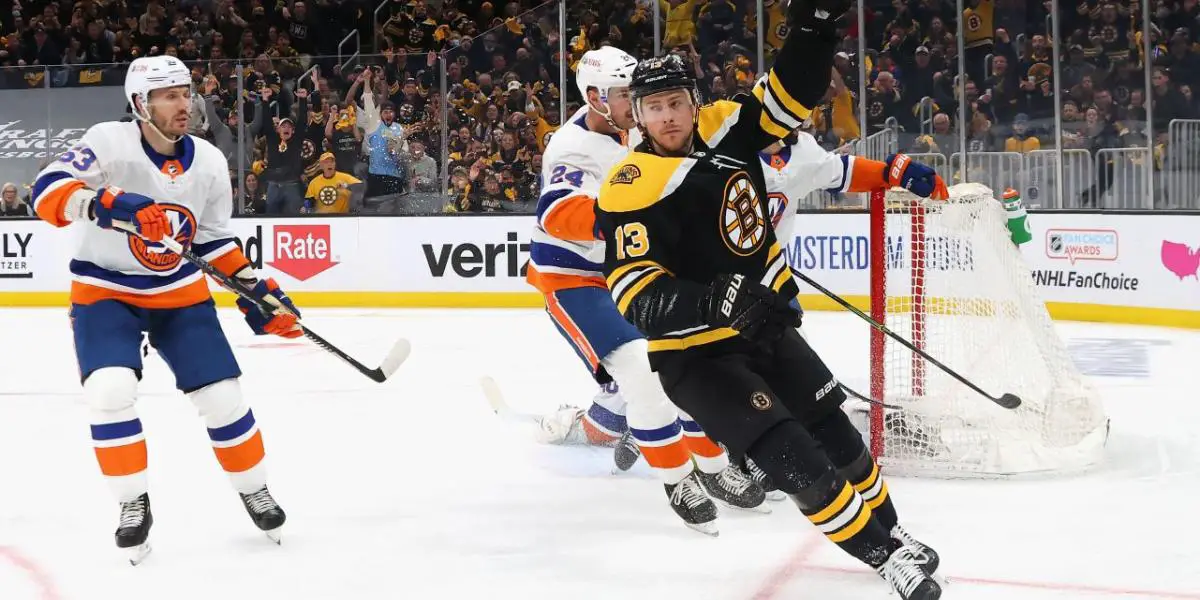 The Boston Bruins are set to take on the Carolina Hurricanes this afternoon for a do-or-die Game seven. The question on everyone's minds is can the Bruins win on the road? That has been the main problem for both teams this series, as the home team has won every time, leading us to this highly anticipated game seven matchups. Luckily for the Bruins, they've been in this spot a time or two as the storied franchise leads the NHL with the most Game sevens of all time. This afternoon's matchup will mark the 29th all-time Game seven for the Bruins as they have a 15-13 record in the previous 28.
For the Bruins, when their backs are against the wall, one player tends to show up. Brad Marchand is no stranger when it comes to scoring goals in elimination games, as he recorded his tenth such goal in Game six. His goal during Game six, it broke a tie with Peter McNab for the most playoff elimination goals in franchise history.
For the Bruins to be victorious this afternoon, they will need Brad Marchand to show up once again. After a slow start in games one and two, Marchand has been electric as he now has four goals and seven assists for 11 points. Marchand had his best game in Game four as he recorded a five-point night which was one point shy of tying the Bruin's single-game postseason points record of six.
The Bruins won't only be counting on Marchand tonight as they need all their lines to produce. This includes their line, especially as Charlie Coyle, Craig Smith, and Trent Frederic have had a quiet series. They can be the difference-maker this team needs, especially Coyle, who has had playoff success since joining Boston Back in 2019 at the trade deadline. Since coming to Boston, Coyle has the fourth most playoff goal in that span, as his 16 playoff goals only trail Brad Marchand (28), David Pastrnak (21), and Patrice Bergeron (18). So far this series, Coyle has scored two goals to go along with four assists for six points. The Bruins will need that playoff magic if they want to steal this Game seven win on the road and advance to the second round.
The boys head out west and north of the border as they cruise around the Pacific division previewing topics like Trevor Zegras, Calgary getting deeper, the Kings have a loaded prospect pool, and the NHL having some handsome coaches.Thanks for listening! Please rate and review our show on your favorite listening platform. Check out our partner's website at www.insidetherink.com for all your latest hockey news.