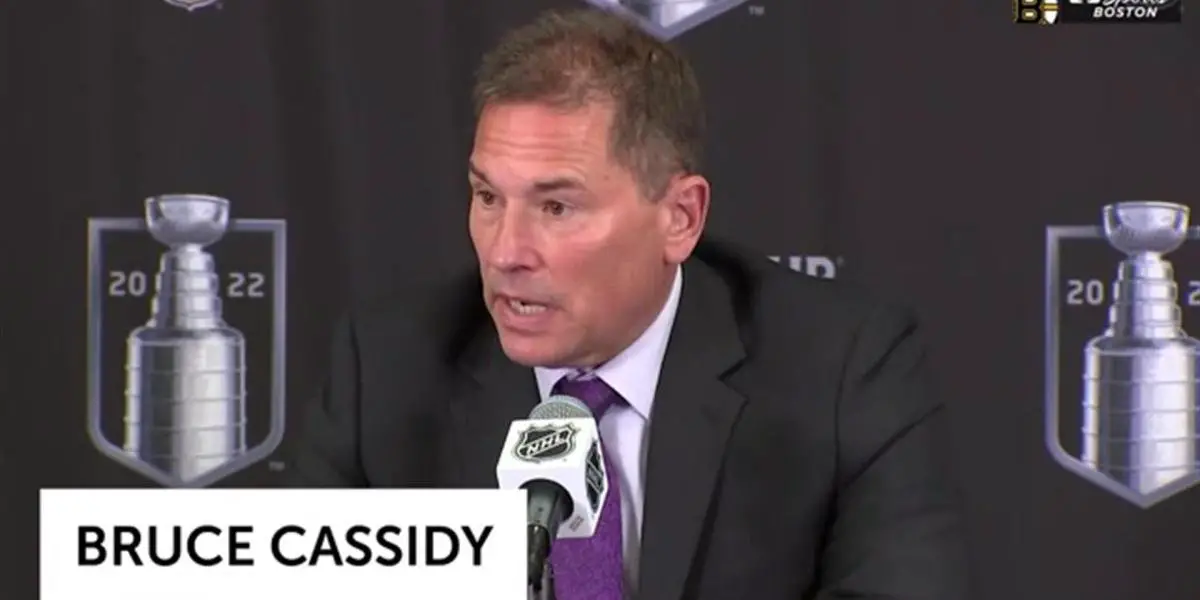 After a decisive win in Game 6, Bruce Cassidy has decided to pull a Rod Brind'Amour and take his case to the podium. Up to this point in the season, Carolina has had 33 chances on the powerplay and Boston 28. While a difference of six powerplays doesn't seem like a big deal, even two more powerplays in a game could change the tide of a series.
Brind'Amour has shown that taking grievances to the press works earlier in the series. Cassidy took his turn and commented, "They're a very good team at drawing penalties and they're a very good team at selling penalties." Is Cassidy inferring that the Hurricanes are diving on calls to get a powerplay? I believe so.
Going into a do-or-die Game 7, Cassidy is trying to give his team any extra advantages they can get. By pulling a Brind'Amour, how poetic. By the looks of the Bruins skate today, it looks like Cassidy will keep the same lineup as he did in Game 6. Unfortunately for Grzelcyk, he will sit yet again.
The boys are back after a long break but have plenty to talk about as the playoffs are in full swing. We go series by series, looking at how teams have fared so far and who will come out on top. Thanks for listening! Please rate and review our show on your favorite listening platform. Check out our partner's website at www.insidetherink.com for all your latest hockey news.