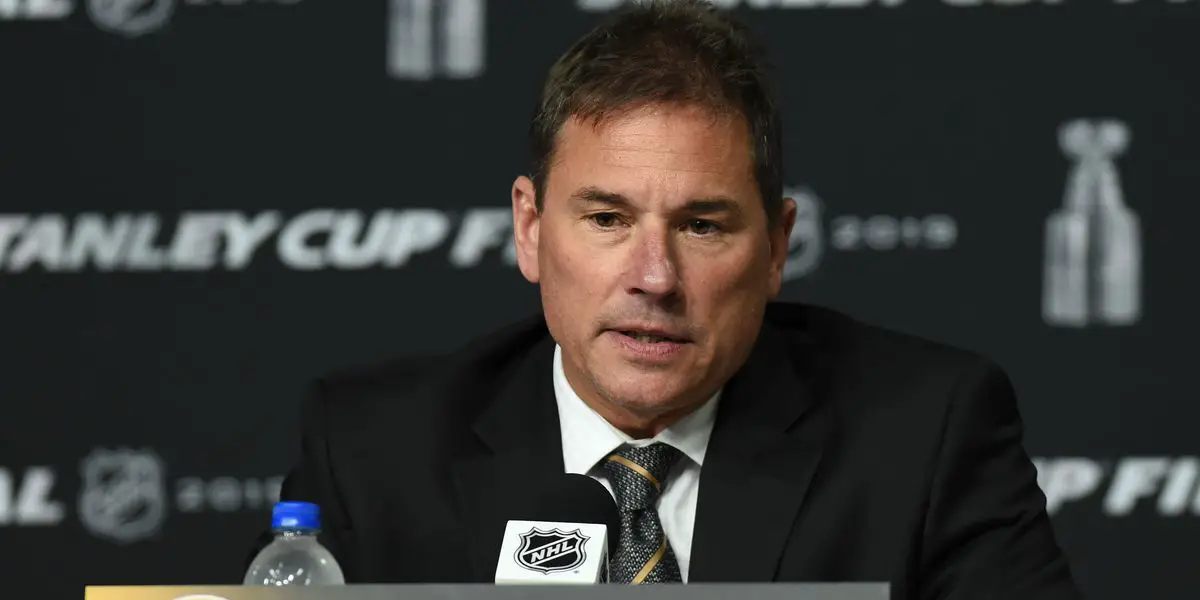 Bruce Cassidy spoke to the media via zoom Thursday regarding his surprising dismissal of Boston Bruins head coach three days prior. Cassidy was let go with one year left on his contract.
Cassidy began his press conference by thanking the city of Boston and Bruins fans and acknowledged that he wanted to remain the Bruins coach through the end of his contract terms. Cassidy went on to say that during exit interviews, he was told that he would coach through the end of his deal. But on Monday, General Manager Don Sweeney visited Cassidy at his home and gave him the news.
Cassidy had been the head coach in Boston for six seasons, and rumors of players having issues with Cassidy's communication and demands seemed to be true. Cassidy was asked about reports that he was too hard on players, and he confirmed that Team President Cam Neely had approached him and said to "be careful" with that. Sweeney told the media at his press conference that there needed to be a change in the message to the team.
When asked about Patrice Bergeron, Cassidy responded by saying that his relationship with Bergeron was "tremendous" and that "I want to take him with me" to his next job. The former Bruins coach wants to coach next season and has been in contact with many teams. Cassidy is confident that he did a good job and is proud of what the team accomplished, although the 2019 Stanley Cup loss is still something that bothers him. He felt that if he couldn't hold the players accountable, then he had nothing.
And finally, when asked if he felt he was a scapegoat, Cassidy said, " You guys will have to determine that." The circumstances surrounding Cassidy's firing are somewhat confusing. Being told you are safe and then being fired shortly after that is an awkward way to do it. The team ultimately felt that a change was needed. Whether that was agreed upon between Neely and Sweeney is unknown. But what is known is that Bruce Cassidy will be a coveted coaching candidate this off-season, and the Bruins will miss him.
Season 2. Episode 17. Renewing The Rivalry
–
Bruins Benders Podcast
The Bruins-Canadiens rivalry is renewed. Maine Mariners Goalie Michael DiPietro joins us! What happened in Vancouver? Where do the Bruins need depth the most?  Plus Beauties and Benders.