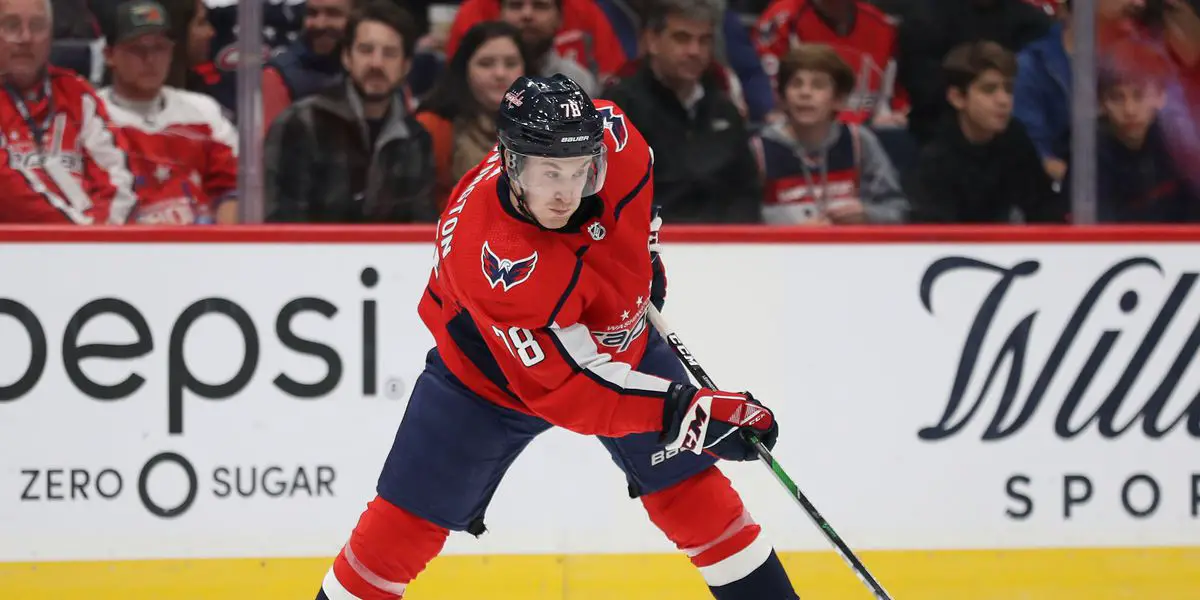 With the Bruins defensive core in shambles right now due to three players getting off-season surgery that will sideline them anywhere from four to six months, it's important to keep defenseman in the organization. While Tyler Lewington isn't a key contributor at the NHL level or a high-end prospect, he is a serviceable option if the Bruins need a body to fill in.
Just the other day, the former Bruins' defenseman announced he has signed a one-year deal with EC Salzburg of the Austrian ICE HL after spending the 2021-22 season with the Bs organization.
Lewington signed a one-year, two-way contract with Boston on July 28th, 2021. He was called up to the Bruins on an emergency basis on January 12th, 2022, and made his Bs debut the following day against the Philadelphia Flyers.
The 27-year-old spent the bulk of the season in AHL with the Providence Bruins. The defenseman collected two goals and seven assists for nine points in 55 games with a minus-3 rating. Lewington was a seventh-round 204th overall pick in the 2013 draft by the Washington Capitals but never seemed to latch on at the NHL level as he has been a career AHL player. Lewington now hopes to jumpstart his career with the change of scenery overseas.
Episode 51: Interview w/Jack Ahcan Episode 51 is back in action talking about the New York Paingers ITR bet, Can Buffalo Sabres make the playoffs? Is Vancouver in the wrong on the Boudreau treatment? Is Tocchet the right guy? Is Daryl Sutter the last Dinosaur in the NHL?YouTube: https://www.youtube.com/@insidetherinkTwitter: https://twitter.com/CueTheDuckBoatzFacebook: https://www.facebook.com/Cuetheduckboats/Thanks for listening! Please rate and review our show on your favorite listening platform. Check out our partner's website at www.insidetherink.com for all your latest hockey news. Also, catch all of the games in this year's NHL season by signing up for ESPN+ at Insidetherink.com/ESPN