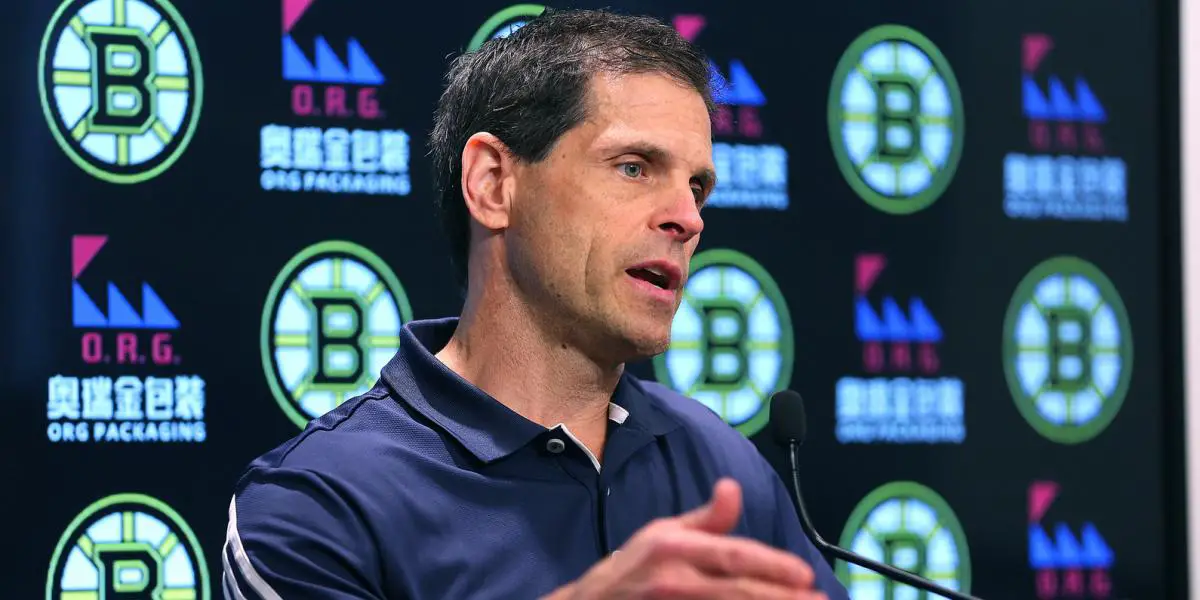 Tuesday morning Boston Bruins' General Manager Don Sweeney held a press conference to discuss Monday's firing of Head Coach Bruce Cassidy. Cassidy had led the Bruins to the playoffs in all six seasons as coach, and the team finished the 2021-22 campaign with 107 points and were eliminated in seven games by Carolina in the Stanley Cup Playoffs.
Sweeney began the presser by saying that firing Cassidy was a "very, very difficult decision." The decision, however, seemed to cause some influence from the players as Sweeney talked about needing a "new voice" and that collectively the players were on the same page. Sweeney acknowledged a fan base that is upset with the firing and the direction of the team. But ultimately, although Cassidy is a "terrific coach", a change needed to be made.
As far as a new coach, Sweeney mentioned that structure is important regardless of the talent level. But one comment was made that was striking. Sweeney noted that it might take, not unlike 2015, some changes to the roster. At that time, Sweeney took over the general manager duties and made seven trades, including deals that saw Milan Lucic, Carl Soderberg, and Dougie Hamilton move on to other teams. Playing younger players might be the goal going forward.
Sweeney has a list of candidates to be considered and will begin that process right away. The Bruins will also be in the market for another assistant coach after Kevin Dean's departure. When asked if Cassidy lost the room, Sweeney said "no." But a new voice and direction are needed. In his end-of-season press conference, Team President Cam Neely mentioned a "change in the way we coach." This comment is now a precursor to the decision to let Cassidy go.
With the change in coach and the multitude of surgeries that will have five players recovering into the season, a rebuild may be in order for the Boston Bruins, and Don Sweeney is in charge of that rebuild for now. Even Sweeney commented that he has the latitude to make the changes needed, and if it doesn't work out, the Jacobs family will find someone else.
Sweeney also said that he would be reaching out to David Krejci regarding a possible return. It is yet to be determined if Patrice Bergeron will return. Sweeney noted that Bergeron had too much respect for Cassidy to endorse his firing. Team toughness is a necessity, as Sweeney mentioned on Tuesday. Most thought a rebuild was out of the question and more of a retool was in play. But now, after this press conference, there is even less of a clear plan for the Bruins.
Season 2. Episode 37. It's Going To Be A Long Off-Season
–
Bruins Benders Podcast
The Bruins off-season will be longer than expected. We like some CHL rules changes. The Bruins defense needs to be nastier, not just bigger. Can this core going forward win a Cup? Plus Beauties and Benders and Rod Brind'Amour whines.