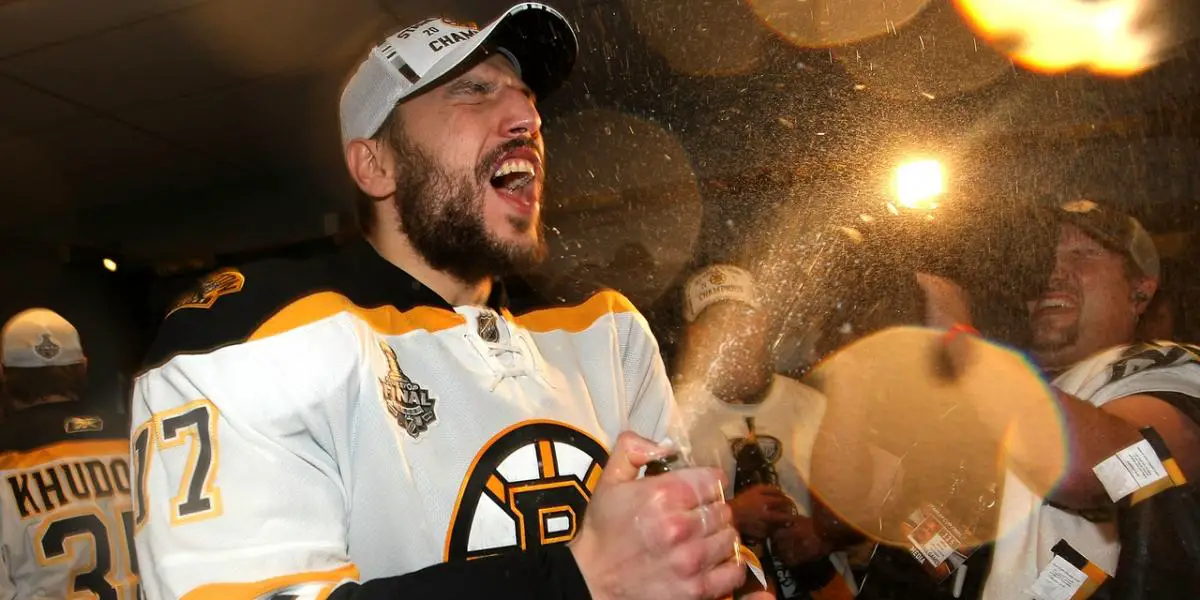 With a lot of attention this offseason on whether Don Sweeney should remain as general manager and Bruce Cassidy as head coach, it's essential to look at how we got here. While the drafting of young talent has never been Sweeney's strong suit and the development of young talent has not been Cassidy's over the last six years, the question remains how the Bruins have been able to sustain success?
The Boston Bruins have been a consistent playoff team since their fourth Stanley Cup in franchise history back in 1970. In those 52 years, the Bruins have missed the postseason just seven times and no more than two consecutive years at a time. The Storied franchise has been a perennial playoff team which also means that drafting at the front is not a luxury they are afforded. For being such a successful franchise, the most pay the price of not being able to draft the Connor McDavids, Sidney Crosbys, and Auston Matthews of the world. Instead, they most rely heavily on their scouting department to find those players that have plenty of upsides, whether it be in the back end of round one or somewhere in round two. Over the past 20 years, the Bruins' general managers have been able to do just that with the drafting of Patrice Bergeron, David Krejci, Milan Lucic, Brad Marchand, and David Pastrnak.
Patrice Bergeron
Bergeron got the drafting success started when he was drafted in the second round, 45th overall in the 2003 NHL Draft. Since then, he has been a mainstay on the Boston Bruins as he anchors the top line. In his 18 seasons with the storied franchise, he has collected 400 goals and 582 assists for 982 points in 1,216 games. The Bruins' current captain is as clutch as they come, with 49 goals and 78 assists for 127 points in 167 playoff games. Adding to his stats, Bergeron helped the organization win the Stanley Cup in 2011. He also has four Selke trophies to his name, as he's been a significant reason for the Bruins' continued success over the last two decades.
Milan Lucic
The man that embodied the true meaning of being a big bad Bruin, Milan Lucic, was drafted in the second round, 50th overall, at the 2004 NHL Entry Draft. Lucic would go on to play 566 games for Boston as he played a crucial part on the 2011 cup-winning team. He would record 139 goals and 203 assists for 342 points in his Bruins career. Nicknamed Looch, he was the ultimate power forward during his days as a Bruin, as he collected 1,580 hits and left the fans on the edge of their seats every time he laid the body. He played 96 postseason games with Boston, where he put up 26 goals and 58 assists and helped lead the Bruins to two Stanley Cup Finals.
David Krejci
The Bruins hit the nail on the head when they drafted David Krejci in the third round, 63rd overall, in the 2004 NHL Draft—already having Patrice Bergeron on their team. The Bruins added an elite second-line center giving them high-end talent down the middle of their top six. He played all 962 games of his career with the Boston Bruins and collected 215 goals and 515 assists for 730 points. He led the NHL in playoff points in both the 2011 and 2013 Stanley Cup playoffs. Krejci was clutch in the playoffs as he tallied 42 goals and 82 assists in 156 postseason games. While Krejci ended his NHL career earlier than many expected as he returned home to the Czech Republic to play in front of friends and family. There is the possibility he returns this season for one more run at the cup before finally calling it quits for good.
Brad Marchand
Known as the little ball of hate, Brad Marchand was drafted in the third round, 71st overall, in the 2006 NHL Draft. Being undersized, Marchand has fought tooth and nail every game to propel himself to the league's top echelon. Along the way, he has amassed 351 goals and 444 assists for a total of 795 points in 874 games. One of the most important players to this team since being drafted; he has been a part of the Bruins' core and a key playoff contributor. He has tallied 49 goals and 69 assists for 118 points in 139 playoff games and was also an integral piece of the 2011 Stanley Cup Championship.
David Pastrnak
Part of the next generation that will anchor this Bruins team into the future, David Pastrnak was drafted in the first round, 25th overall, at the 2014 NHL Entry Draft. Compared to the others on this list, he was a little higher of a pick but was still a steal at where he was drafted compared to his draft class now. In 510 games, he has 240 goals and 264 assists for 504 points, as well as 30 goals and 44 assists in 70 career playoff games. Pastrnak has been a key contributor to the power play over the years as he is a pure goal scorer. At age 26, the sky is the limit for the young right winger as he already has two 40 goal seasons to his name. From the 2014 NHL Draft, Pasta ranks second in points, only behind Leon Draisaitl, drafted third overall by the Edmonton Oilers, who has 616 points.
While the Bruins have had their fair share of misses in the draft, especially in recent years by Don Sweeney, the franchise as a whole has had success. While making trades and signing free agents is an essential key aspect of retooling a team, being able to draft homegrown talent to build a core is even more crucial. Thanks to these draft picks listed above and others not mentioned, such as Charlie McAvoy, the Bruins have been able to build a core that lasted for decades and will continue to thrive for years to come.
The boys are back after a long break but have plenty to talk about as the playoffs are in full swing. We go series by series, looking at how teams have fared so far and who will come out on top. Thanks for listening! Please rate and review our show on your favorite listening platform. Check out our partner's website at www.insidetherink.com for all your latest hockey news.