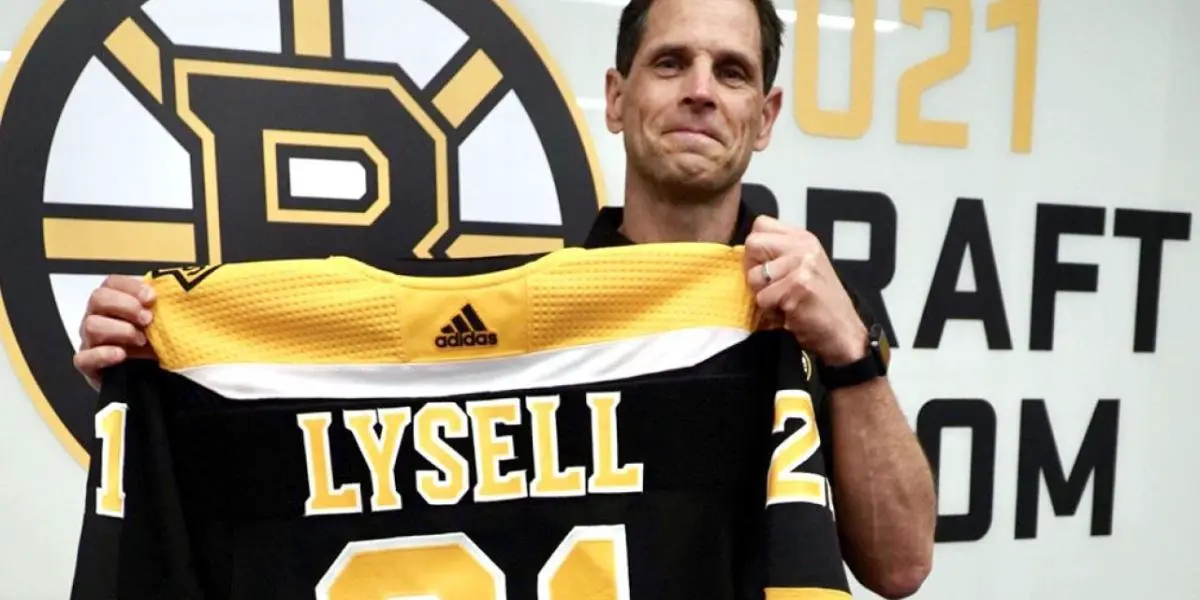 After a disappointing end of the season, there are a lot of questions that need answering for the Boston Bruins. Is Bergeron retiring, should they deal a big piece, and is a complete rebuild in order, just to name a few. There are a bunch of hard truths to swallow and not a lot of light at the end of the tunnel after the way their season ended. One question that I haven't seen people talking about is; is Fabian Lysell ready to take the next step?
Before the draft last season, Lysell was a bit all over the place when it came to projecting where he would go. Dobber Prospects had him going as high as 3rd, while Craig Button had him going as low as 27th. When draft night came, he fell roughly ten spots into the laps of the Boston Bruins. At the time, his stats didn't jump off the page, only putting up 3 points in 26 games for Frolunda in the SHL. That seems low, but keep in mind that he was only 18 and was playing against men at extremely reduced minutes. His production picked up at the World Junior Tournament, and he put up 9 points in 8 games. To begin this season, he opted to move to Vancouver and play for the Giants in the WHL.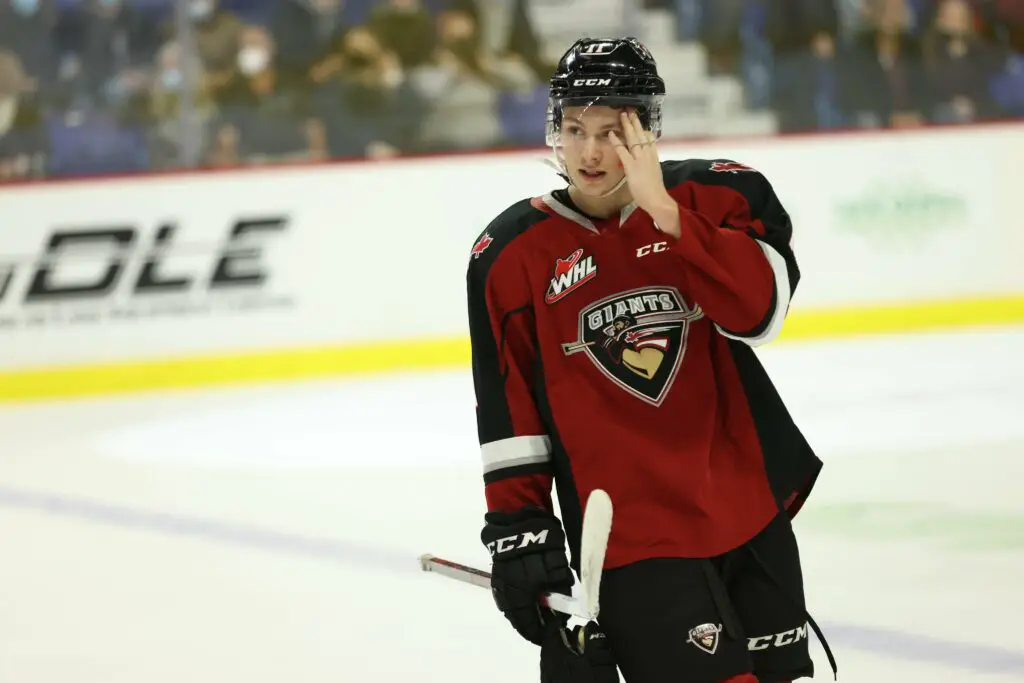 This seems like it was the right decision, and he adjusted to North American ice pretty quickly. In just 53 games, Lysell led the club with 22 goals and 62 points in his rookie year. To put that in perspective, the next best player on the team had nine more games played and 18 fewer points than Lysell. When he was drafted 21st overall last year, he was being looked at as the potential steal of the draft. This regular season proved that he wasn't just a flash in the pan and that he could be ready to go sooner than the Bruins thought. When the WHL playoffs started, Lysell took over. He had a league-leading 17 assists and 21 points in only 12 games and was on the highlight reel almost every night.
These stats are all well and good, but will they translate to the next level? I'm of the opinion that if Lysell has a good preseason and development camp this fall, he will get his shot with the big club early in the season and, hopefully, will continue his impressive production.
He has yet to commit to the Bruins as he is only 19 and 1 year into his WHL career. It's yet to be seen if the Bruins will pull the trigger and bring him to the AHL or if he will play another year with the Giants, but the thought of him in Providence next year is enticing. There are two sides to this coin, and both options would be good for his development.
If he opts to stay in Vancouver, he is another year older and may be able to dominate the younger competition and put up even more points. If he goes to the AHL, he has the potential to play in the top 6 for Providence and be put up against men where he will need to develop into a complete 200-foot player. There is a small chance that the Bruins will give him a shot in the NHL right away and that he could slide into DeBrusk's soon-to-be-vacated roster spot. I wouldn't rule that out completely, as the last Bruin forward to jump right into the lineup out of nowhere and stay there was some guy named David Pastrnak. Either way, the future looks bright for the Bruins #1 prospect, and I can't wait to watch him develop next season.
Season 2. Episode 17. Renewing The Rivalry
–
Bruins Benders Podcast
The Bruins-Canadiens rivalry is renewed. Maine Mariners Goalie Michael DiPietro joins us! What happened in Vancouver? Where do the Bruins need depth the most?  Plus Beauties and Benders.