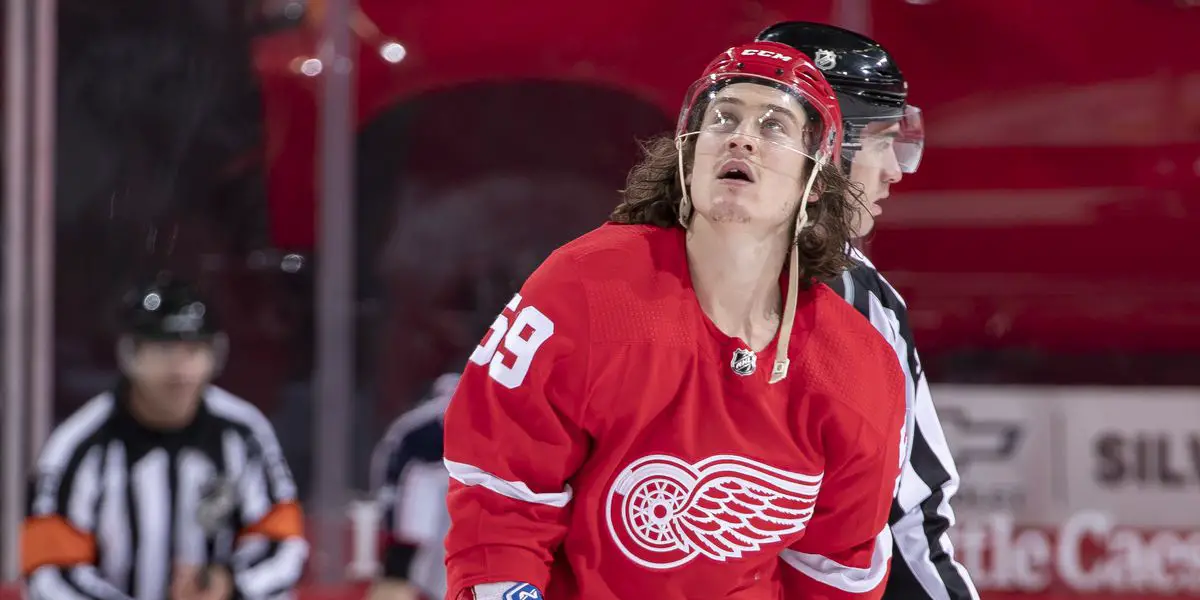 Now that the Bruins have hired a new head coach, it's time for general manager Don Sweeney to bring in the much-needed talent this team needs to succeed. New head coach Jim Montgomery will have his hands full as he navigates a roster that will start the season with a long list of injuries to key players. If the Bruins wish to be successful and regain Cup contender status, they must make some roster additions from top to bottom. Even with the reported return of team captain Patrice Bergeron to the top line, this team still has glaring holes to fill.
One of those holes is secondary scoring, as outside the top-six, the Bruins lacked production. According to The Fourth Period, the Bruins are looking to address that issue with Tyler Bertuzzi. The gritty left-winger from the Detroit Red Wings has had his name linked in trades since last season's trade deadline.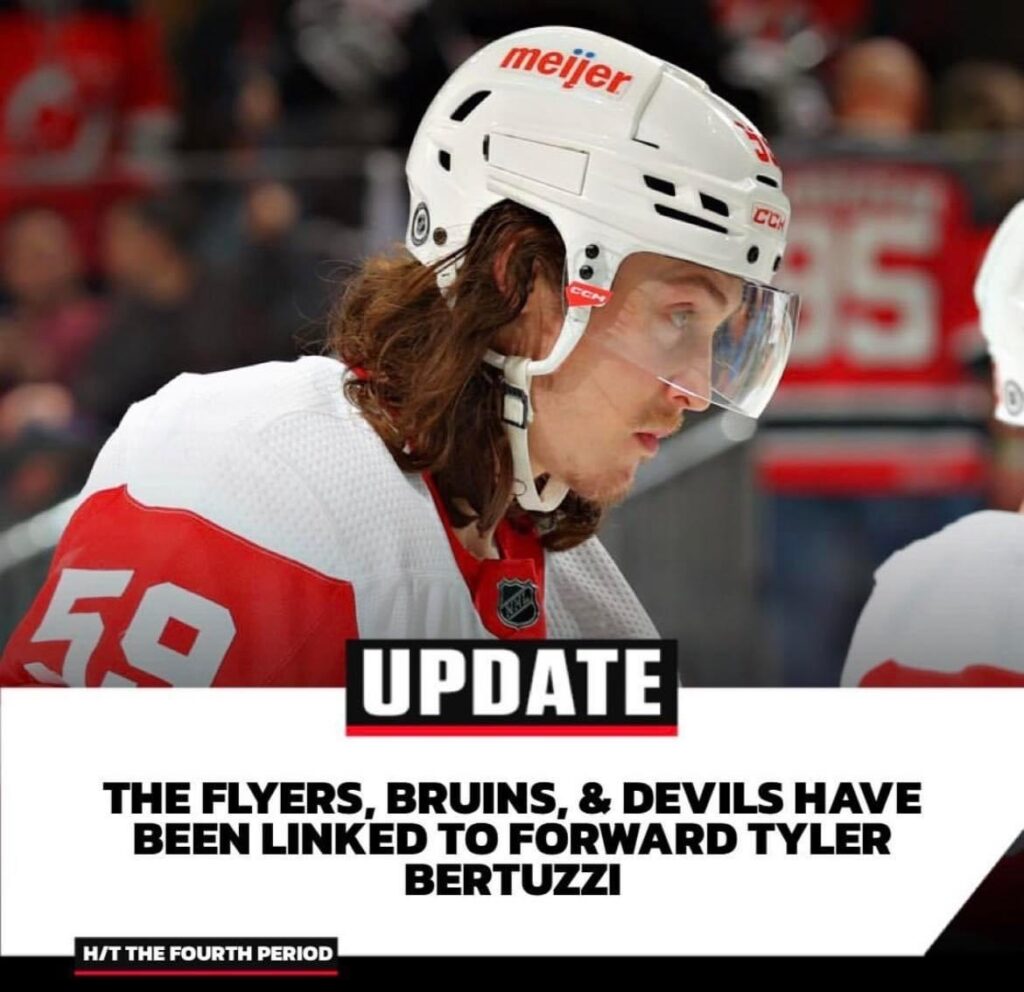 Bertuzzi would be an excellent addition to the Bruins as he is coming off a career year that saw him score 30 goals and tally 32 assists for 62 points in 68 games. Bertuzzi plays a gritty, physical style of hockey which the Bruins could use. With top-line left winger Brad Marchand recovering from off-season hip surgery, Bertuzzi could fill in on the top-line until his return.
There are two issues facing a possible Bertuzzi trade, though. The biggest issue is his vaccination status, as he is one of the few players in the league to refuse the vaccine. Due to his status, he is unable to play in Canada, which causes concern, especially when the Bruins matchup with Toronto.
The second concern is the status of Bertuzzi's contract, as the 27-year-old has one year left at $4.75 million. When he does become a free agent after next year, he is due for a significant payday, especially if he has another 30-goal season. With the Bruins already needing to address David Pastrnak's contract, which will be up at the same time, it will make it that much harder if they do look to retain Bertuzzi long-term. If the Bruins are looking for a one-year rental, then that is a different story, but for the return, Detroit will be looking for, that would not be an intelligent move by general manager Don Sweeney.
The Bruins will be linked to many names this off-season, but figuring out which deals will be best for the team now and in the future will be most important. The Bruins seem eager to go all in this season as it may be Patrice Bergeron's last. The lack of cap space will be an obstacle but one they can overcome. This has already been a roller coaster off-season, and it seems that the craziness is just getting started.
The boys squeak in an episode before Jake heads off to Florida. They touch on the Bruins' recent milestones, especially Bergerons 1000 points. They head over to the metro to see can Pittsburgh and Washington turn things around before heading out west to take Shane Wright and the Seattle Krakheads.Thanks for listening! Please rate and review our show on your favorite listening platform. Check out our partner's website at www.insidetherink.com for all your latest hockey news.