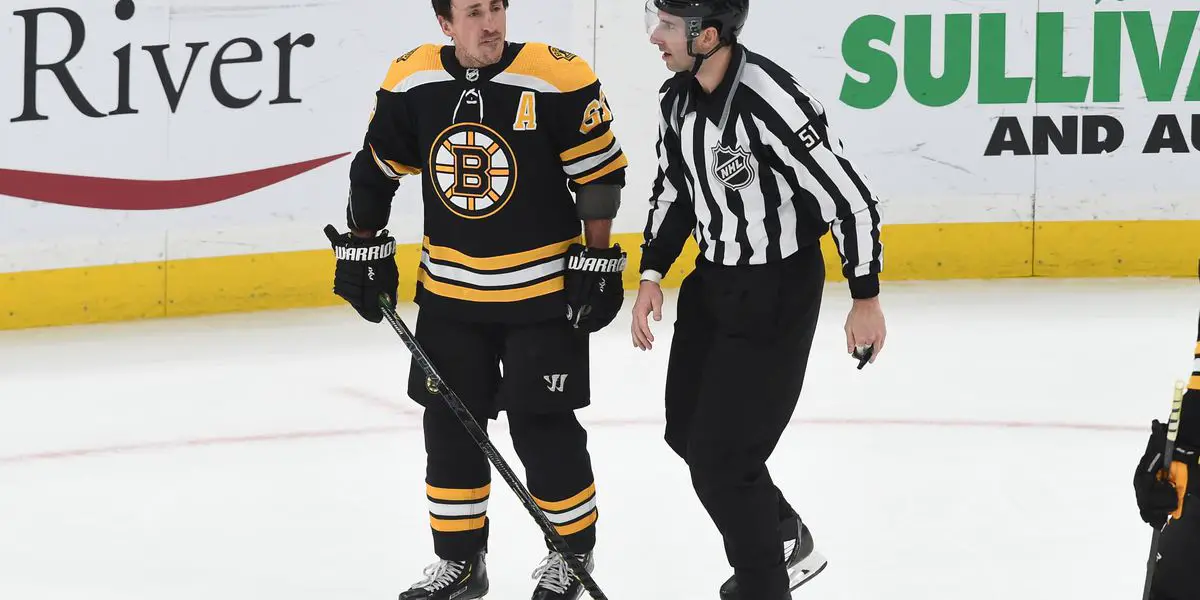 The Department of NHL Player Safety announced $5,000 fines for two Boston Bruins players for stick infractions in Game 2 of the 5-2 win by the Carolina Hurricanes on Wednesday night.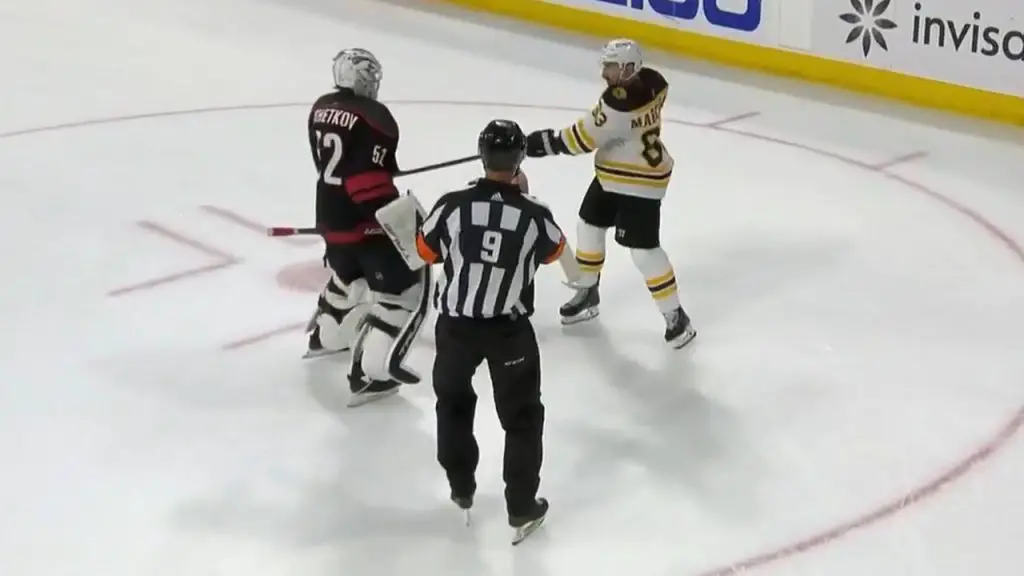 Brad Marchand was fined $5,000 for slashing Carolina goalie Pyotr Kochetkov during the second period and with the Bruins down 4-1. Kochetkov looked to play the puck out of his glove to a teammate, and Marchand contacted him from behind. The goalie then slashed Marchand, who then gave a two-handed slash in return. Both players were given two-minute minors on the play. This is the second incident for Marchand with an opposing goalie. In February, Marchand was suspended six games for high-sticking Pittsburgh Penguins' goalie Tristan Jarry.
In the third period, Bruins' defenseman Derek Forbort was also fined $5,000 for high-sticking Carolina forward Teuvo Teravainen. The defenseman was defending Teravainen near the boards when he swung his stick one-handed at the forward. Forbort was assessed a double minor for high-sticking.
Game 3 of the series is Friday in Boston, with the Hurricanes leading the series two games to none.
The Bruins rebound after a 3-game skid. NHL ratings are down on ESPN and Turner. Don't mess with the chemistry. Concerns about the Bruins veterans wearing down. Plus Beauties and Benders.