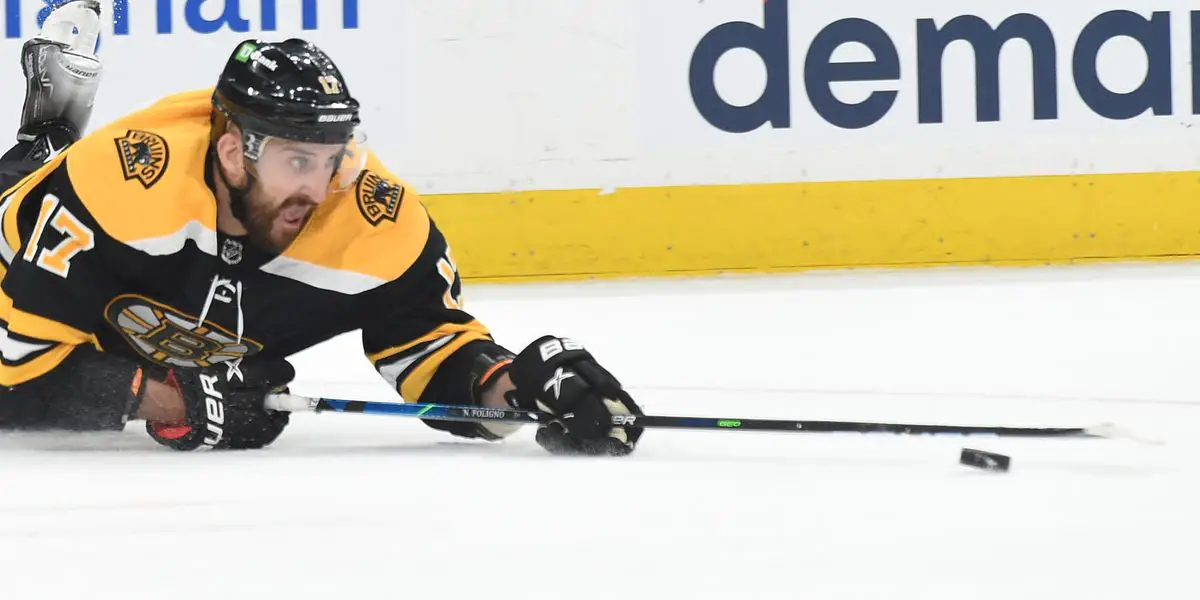 The Bill Masterton Memorial Trophy is "given to the player who best exemplifies the qualities of perseverance, sportsmanship, and dedicated to hockey." The 2023 Masterton Nominee for the Boston Bruins is Nick Foligno.
There is no doubt that Foligno has faced a significant amount of adversity since he was traded from the Blue Jackets to the Maple Leafs two seasons ago. Foligno ended up with a back injury after a couple of games with the Leafs that saw him be a nonfactor for their playoff run. This ended up with Foligno being talked about negatively, considering the Leafs had given up a first round pick for him. Not his fault at all, but it set the scene.
Following the back injury, Foligno signed a two year contract with the Boston Bruins that started off on the wrong foot, leading to some speculating he would be traded or bought out in the offseason. Foligno played in 64 games during the first year of the contract, totaling 13 points and -13. Not great.
The Bruins didn't cave under the pressure of a potential albatross contract. They brought Foligno back for the final year of the contract, and he lived up to all the expectations. Playing in 60 games thus far, he has tallied 26 points and is a +18. Much better than last year. But it's more than just the on-ice performance. Foligno has been very visibly part of the leadership core on this team and is making an impact on all of the younger Bruins players. They often call him "Uncle Nick."
Congratulations to Nick Foligno on the nomination! Best of luck!
The boys are back after a long break but have plenty to talk about as the playoffs are in full swing. We go series by series, looking at how teams have fared so far and who will come out on top. Thanks for listening! Please rate and review our show on your favorite listening platform. Check out our partner's website at www.insidetherink.com for all your latest hockey news.