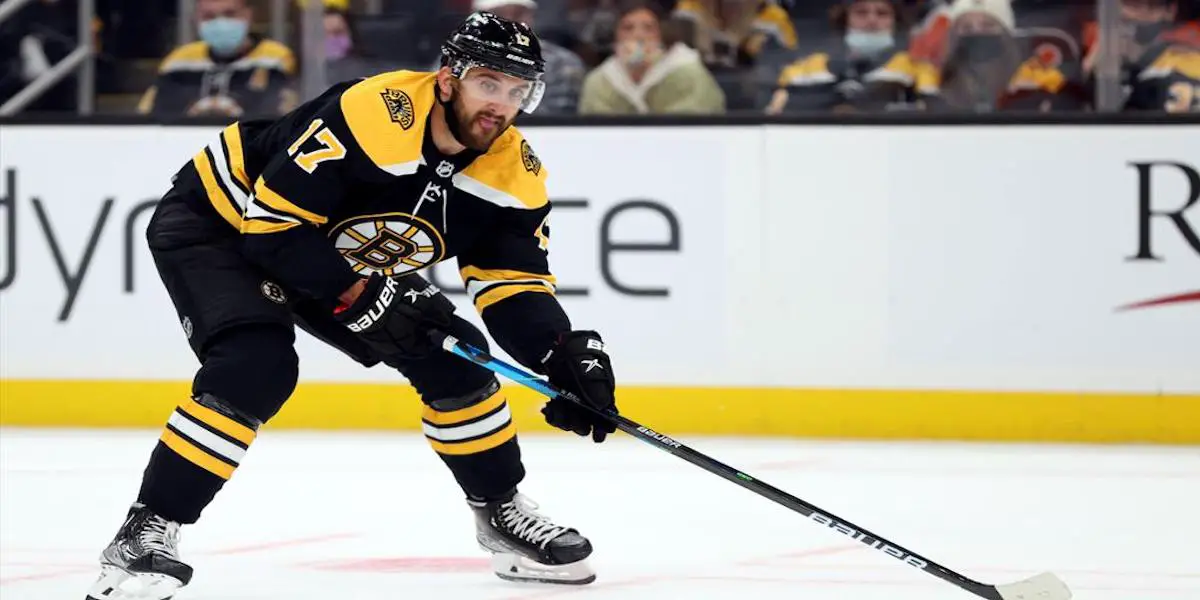 Nick Foligno was born in Buffalo, New York, on October 31, 1987. Foligno comes from a family of hockey players. His great uncle-in-law is former New York Rangers and Detroit Red Wings goaltender Eddie Giacomin who was inducted into the Hockey Hall of Fame in 1987-1988. Giacomin played 609 NHL games over 13 seasons. Nick's father, Mike Foligno, played for four NHL teams over 15 years and was famous for jumping after scoring goals. Mike was a finalist for the Calder Trophy for Rookie of the Year in 1979-80 and played in 1,018 NHL regular seasons games before being inducted into the Buffalo Sabres Hall of Fame in 2001-02. Nick's brother Marcus Foligno plays in the NHL for the Minnesota Wild and was a fourth-round draft pick of the Sabres in 2009. Former NHL first-round pick Wade Redden is Nick's cousin-in-law. Redden played for four teams and retired in 2012-13 after 14 seasons.
Nick Foligno played his freshman year at Hershey High School in Pennsylvania as a 14-year-old, scoring 16 goals with 21 assists in 18 games. In 2002-03, Foligno played half the season with Hershey (41 points in 13 games) before joining the Central Penn Panthers in the Metropolitan Junior Hockey League for 31 games, scoring 11 goals with 17 assists. Then it was off to the United States National Development Program, where the winger played for the U-17 and U-18 teams with 15 goals and 21 assists in 61 total games and an impressive 6-4-10 line at the World Hockey Championships in six games.
The right-shot forward played just four games for the U-18 National Team in 2004-05 before leaving for the Sudbury Wolves of the Ontario Hockey League, where he would play with many future National Hockey League players, including Marc Staal, Benoit Pouliot, and Adam McQuaid. In his first season, the left wing registered ten goals and 28 assists in 65 games. The next season, Foligno broke out with 24 goals and 46 assists and an appearance in the CHL Top Prospects Game. In 2006-07 Foligno became an Assistant Captain and totaled 88 points on the season.
Nick Foligno Drafted 28th Overall by the Ottawa Senators in the 2006 NHL Draft
The Ottawa Senators selected Nick Foligno in the first round of the 2006 NHL Draft. Foligno was the second left-wing chosen (Michael Frolik – 10th pick). The 6-foot, 210-pound wing currently ranks sixth among 2006 draftees with 1,081 NHL regular season games played.
Foligno's NHL Debut To Today
Nick Foligno made his NHL debut with the Ottawa Senators on October 3, 2007, in a 4-3 season-opening win over the Toronto Maple Leafs and played 7:36 of ice time with two shots on goal in 10 shifts. Foligno played five seasons with Ottawa and scored his first NHL goal on October 18, 2007, against the Montreal Canadiens in another 4-3 win.
On July 1, 2012, Nick Foligno was traded to the Columbus Blue Jackets for Marc Methot. After 599 regular season games with Columbus and 142 goals with 191 assists, Foligno would change teams again, this time traded to the Toronto Maple Leafs as part of a three-team deal on April 11, 2021, where he would play seven regular season games with four assists and four playoff games.
Then on July 28, 2021, the Boston Bruins signed Nick Foligno to a two-year contract on July 28, 2021, worth $7.6 million. In his first season, Foligno struggled with two goals in 64 games but rebounded with ten goals before suffering an injury. Nick Foligno will be an unrestricted free agent at the end of the 2022-23 season.
The Bruins Preseason has begun! Matthew Poitras, Johnny Beecher, and Mason Lohrei have stood out. Matt Grzelcyk expendable? Can the Bruins be more physical? And much more!DraftKings Sportsbook – Boston's hometown Sportsbook is LIVE right here in Massachusetts! Bet local on all your favorite sports from the comfort of your own home with DraftKings. To celebrate, ALL new customers will receive up to TWO HUNDRED DOLLARS in BONUS bets when you sign up for DraftKings Sportsbook using code ITR! You can now bet local on money lines, spreads, props, and more with one of America's top-rated Sportsbooks – DraftKings Sportsbook!  Download the DraftKings Sportsbook app and sign up with code ITR to get up to TWO HUNDRED DOLLARS in BONUS bets to use now that mobile sports betting is live in Massachusetts. That's code ITR only at DraftKings Sportsbook. If you or a loved one is experiencing problems with gambling, call 800 327-5050 or visit helplineMA.org to speak with a trained specialist, free and confidentially, twenty four seven. 21+. Physically present in MA. Eligibility restrictions apply. Subject to regulatory licensing requirements. Eligibility and deposit restrictions apply. Opt in required. Bonus issued as free bets. Terms at draftkings.com/MA.