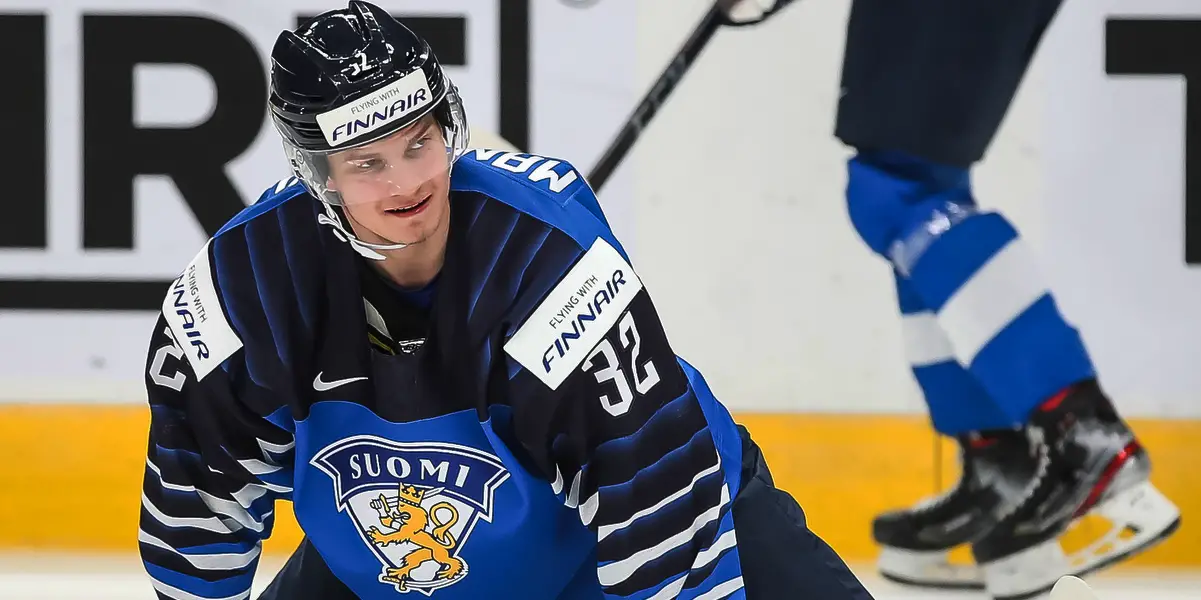 The Boston Bruins have been rebuilding a barren prospect pool in the last few seasons, and some of these young players are beginning to blossom into potential NHL players. Fabian Lysell, Georgii Merkulov, Mason Lohrei, and goaltender Brandon Bussi could be called on to assume roles on the Bruins roster as early as next season. Other prospects, Brett Harrison, Frederic Brunet, and Dans Locmelis, made huge strides in their development during the 2022-23 season. The future is looking much brighter, which might not say a ton, but it's a start.
Related Story: Boston Bruins Sign Mason Lohrei To Entry-Level Contract
Another former Bruins draft pick is progressing very well in the Liiga League in Finland. The Bruins drafted center Matias Mantykivi in the sixth round in 2019 as a project who had good offensive attributes. The Lappeenranta, Finland native totaled just six points in 42 games in 2019-20 for SaiPa, then just nine points in 43 games the following season. In 2021-22, Mantykivi joined Ilves and flourished, registering 31 points and then 33 points this last season.
The 5-foot-11, 165-pound center had a terrific playoff with 12 points in 12 games. Mantykivi quickly rose up the charts in the Bruins system and caught the eye of scouts. The rights to the unsigned forward expire on June 1, and General Manager Don Sweeney will have to decide whether to sign the young center to an entry-level deal without a lot of wiggle room to take on salary with cap restrictions surrounding the organization.
McKeen's annual report was released with their top-five drafted Europeans, and Mantykivi was on the honorable mention list. As Dominic Tiano points out, Mantykivi's agent is former Bruins nemesis Claude Lemieux who is also the agent for Bruins defenseman Hampus Lindholm.
So now we are a week away from a decision on re-signing Matias Mantykivi or allowing him to become an unrestricted free agent. If the Bruins want to sign him, the organization will have to shed some contracts to do so. There is also the fact that the Bruins need to develop young centers, with Merkulov and Matthew Poitras already in the mix. If the Bruins can not sign Mantykivi, he should not be unsigned for long.
Season 2. Episode 38. Special Guest Terrence Wallin
–
Bruins Benders Podcast
Maine Mariners Coach Terrence Wallin makes a return visit to recap the season. Should the Bruins make room for Tyler Bertuzzi? Will the Bruins move some core pieces? I guess there is more time for golf and more!