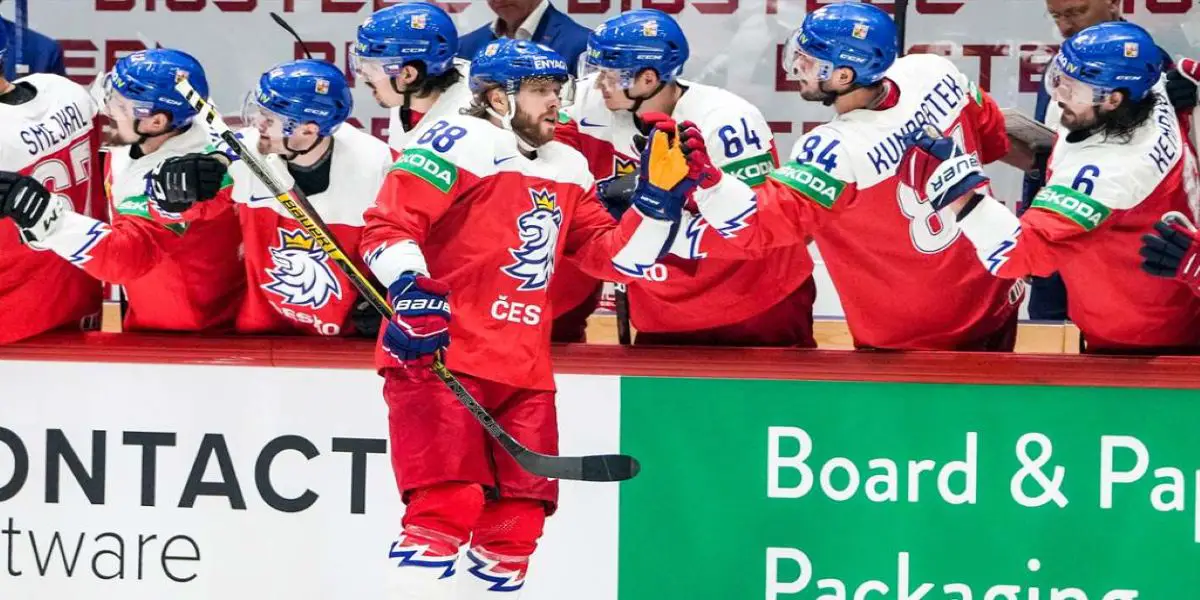 The Ice Hockey World Championships have reached the semifinal round, and the United States, led by Boston Bruins goaltender Jeremy Swayman will face host Finland in one matchup. But it is the other semifinal game that has piqued Bruins fans' interest even more.
Czechia faces Canada on Saturday for the right to play for the Gold Medal. Current Bruin David Pastrnak has been reunited with former Bruin David Krejci to form a potent duo that Bruins fans have seen before. Krejci has registered two goals and eight assists in eight tournament games, while his teammate Pastrnak has scored four goals with three assists in five games after arriving mid-tournament following the end of the Bruins' season. Upon Pastrnak's arrival, the tandem showed instant chemistry at even strength and on the power play.
Their reunion has provided results that are not surprising to Bruins fans. Their instant chemistry has fans of the Black and Gold wondering if it is enough to convince the 36-year-old Krejci to consider returning to Boston for the next NHL season. Krejci left at the end of the 2020-21 season to play in his native Czechia but has not entirely closed the door on returning to Boston.
With the status of fellow center Patrice Bergeron still undecided, one logical choice for the Bruins to help fill his potential void would be to sign Krejci to a short term deal and take advantage of his chemistry with Pastrnak and the offensive skills of Taylor Hall to form a new top-line in Boston. It is unknown if Krejci will consider coming back and at what price tag it will take for his services.
And don't forget Krejci's comments to the Czech media in January when he said, "Coach Cassidy never let us play together…After years, I leave Boston, and it is suddenly possible." Krejci mentioned that he and Pastrnak always felt comfortable playing together. It is certainly something to consider, especially if Bergeron decides to retire.
The two Czech teammates will try for a Gold Medal in the World Championships, but maybe in the near future, they can make a bud for hockey's most coveted award, The Stanley Cup. Bruins fans can only hope.
Season 2. Episode 17. Renewing The Rivalry
–
Bruins Benders Podcast
The Bruins-Canadiens rivalry is renewed. Maine Mariners Goalie Michael DiPietro joins us! What happened in Vancouver? Where do the Bruins need depth the most?  Plus Beauties and Benders.