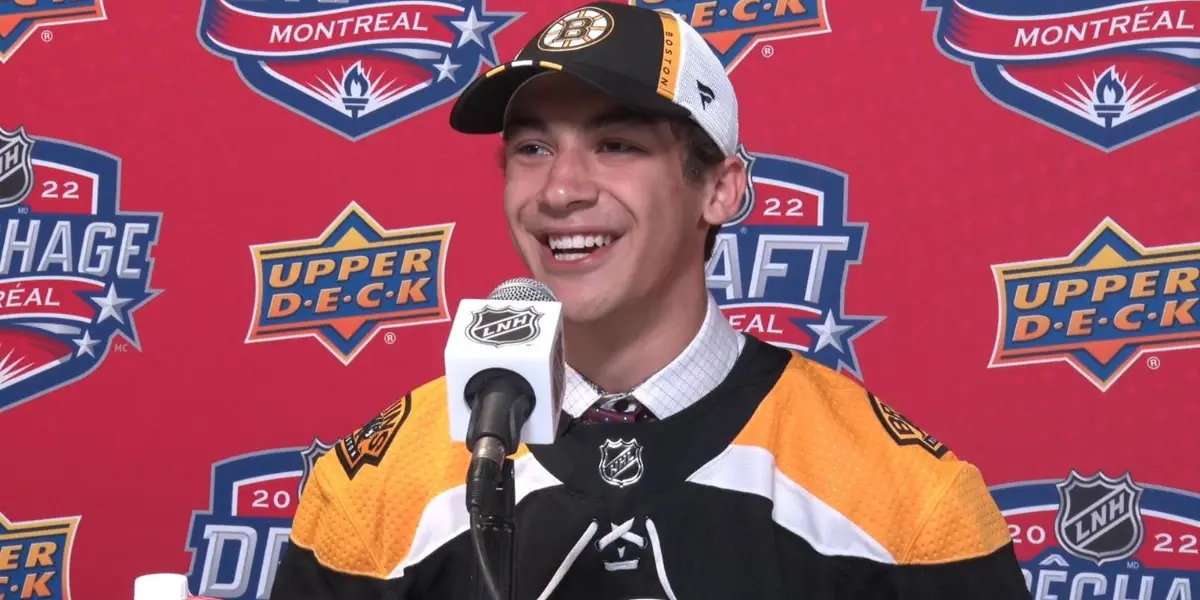 The Boston Bruins announced on Friday that the team has signed forward 2022 second-round draft pick Matthew Poitras to a three-year entry-level contract beginning with the 2023-24 season worth an annual NHL salary cap hit of $870,000.
The 19-year-old center spent the 2022-23 season with the Guelph Storm of the Ontario Hockey League. The Brooklin, Ontario, native ranked second in the league in assists and was tied for fifth in the league in scoring. His 79 assists were second most in franchise history and fourth-most in OHL history. Poitras finished the season with 95 points as Guelph was eliminated in the first round of the OHL playoffs.
The slick playmaking forward was a nominee for the Red Tilson Award for Most Outstanding Player in the OHL. Past recipients of this prestigious award are a long list of players who became top NHL players. John Tavares, Tyler Seguin, Connor McDavid, Mitchell Marner, Alex DeBrincat, and Jordan Kyrou have all won the OHL's Most Outstanding Player award in past years.
The 5-foot-11, 180-pound forward appeared in 68 games with Guelph in his first OHL season in 2021-22, registering 21 goals and 29 assists for 50 points. Poitras participated in the Bruins Rookie Development Camp last summer and is projected to attend again in July.
Poitras was selected 54th overall in the 2022 NHL Entry Draft and projects to spend one more season with Guelph in the OHL before potentially joining the Bruins.
Season 2. Episode 38. Special Guest Terrence Wallin
–
Bruins Benders Podcast
Maine Mariners Coach Terrence Wallin makes a return visit to recap the season. Should the Bruins make room for Tyler Bertuzzi? Will the Bruins move some core pieces? I guess there is more time for golf and more!