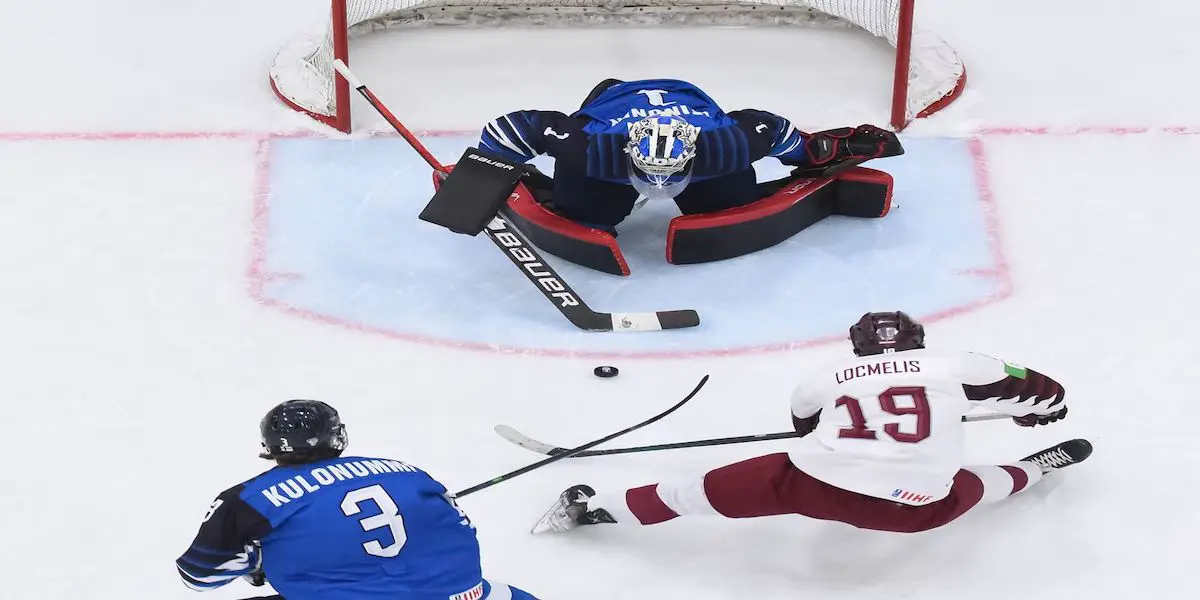 The Boston Bruins drafted Latvian center Dans Locmelis in the 4th round of the 2022 draft. Since joining the organization, he has done nothing but prove he is an underrated prospect in the Bruins organization.
The 18-year-old has continued that trend with his strong play early on in the 2023 World Juniors. Latvia is not known as a powerhouse team in the tournament, but thanks to Locmelis, he helps keep them above water.
In his second tournament game, he was especially impactful during their matchup with Switzerland. Thanks to his hard work early in the game, he was able to hunt down a rebound for his first goal of the tournament, which tied the game 1-1.
Locmelis' contributions didn't end there for team Latvia, as he once again made his presence felt during the shootout. Even though his team were the underdogs, he made sure they put up a fight to the very end. In the sixth round of the shootout, Locmelis got the nod and did not disappoint as he converted on a beautiful shot.
Unfortunately, Locmelis and Latvia dropped the game 3-2 to Switzerland and are 0-0-1-1 after two games.
Locmelis is looking to build off this summer's tournament, where he recorded one goal and one assist in five games.
The 18-year-old is enjoying a terrific season in Sweden with 33 points in 21 games.
The boys are back after a long break but have plenty to talk about as the playoffs are in full swing. We go series by series, looking at how teams have fared so far and who will come out on top. Thanks for listening! Please rate and review our show on your favorite listening platform. Check out our partner's website at www.insidetherink.com for all your latest hockey news.