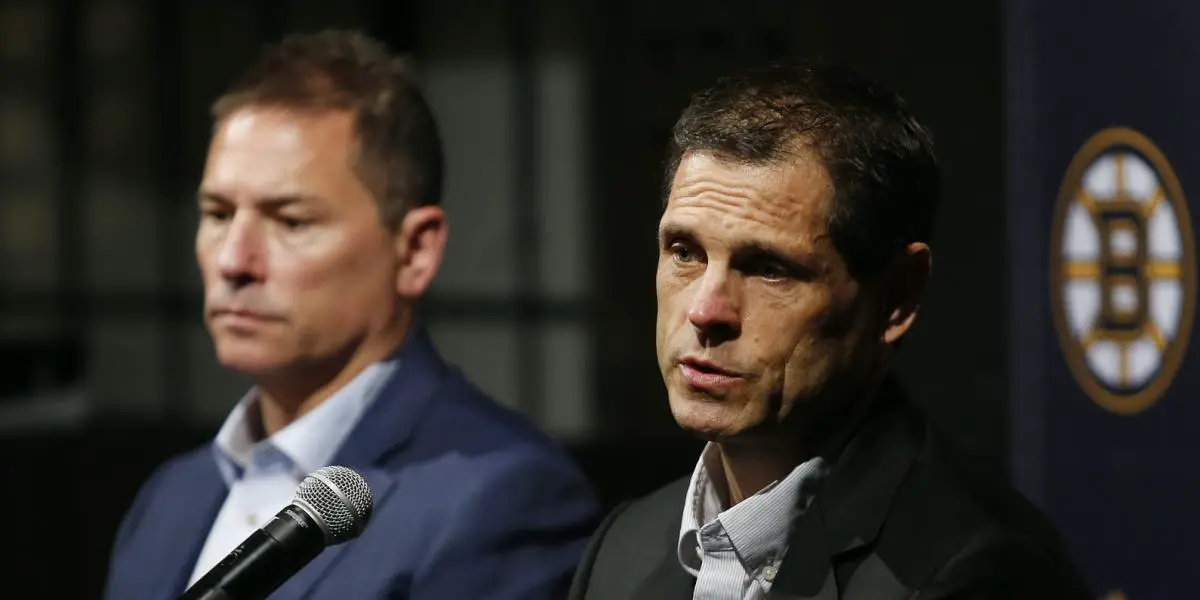 With the potential final years of Patrice Bergeron upon us, Bruins management has been vocal about trying to give the current core a good chance at a Stanley Cup run. This year, however, hasn't turned out the way Don Sweeney has hoped, which has caused a lot of confusion in the fan base for where expectations are for this team.
Forward Group
With David Krejci leaving to play in Czechia this offseason, he was the only significant subtraction from last year's forward grouping. Unfortunately for the Bruins, this is a problem they likely weren't expecting either. This hole in the lineup has been somewhat remedied by moving David Pastrnak to the second line to flank Taylor Hall and Erik Haula. The second line has been more productive since the switch at the cost of the first line is taking a bit of a slide in production.
Craig Smith has been the replacement for Pastrnak on the top line, and it just hasn't worked. Smith has six goals and ten assists on the season thus far while playing in 41 games. Not the type of production you want to see while getting 14:33 average ice time per game. Nick Foligno was another offseason addition that was expected to fill middle six ice time for the Bruins, and it hasn't been a good fit whatsoever. Injuries have plagued Folignos' season thus far, and he's only taken the ice in 31 games. He has tallied only one goal and seven assists so far while being a whopping -10(the worst on the Bruins roster).
Since the Bergeron injury & Marchand suspension, the third line of Frederic, Smith, and Coyle has been a welcomed delight. The trio has shown great chemistry, pace, and tenacity. Bruce Cassidy has even commented about how well this line is playing, and it's an ideal line. Was that a shot in the dark to Bruins GM Don Sweeney? Is Cassidy asking for a top-six winger so that Smith can be placed on the third line? I think so.
So, where does this leave the Bruins? Ideally, to "fix" the forward group, a top-line winger and second-line center would need to be added to the group to call it elite. With needing two pieces upfront and the current market prices compared to the Bruins tradeable assets, this isn't going to be a reality. One will have to be prioritized and cross your fingers that internal talent can get you by.
Defensive Pairs
Coming into the season, the biggest addition to the back end was supposed to be Derek Forbort. Forbort was destined to play the top pair with Charlie McAvoy and replace Chara. That just hasn't been the case; Forbort has found himself on the bottom pair and even in the press box this season. What an upsetting $3m AAV to have on the books. When looking at pure analytics, McAvoy & Gryzelyck followed by Carlo & Reilly are your best top four matchups. That leaves you with Vaakenienen, Forbort, Clifton, and Moore to round out your third pairing. On most nights, the defense isn't something you're noticing, which is a good thing. But at the same time, you are looking for more from the Bruins backend.
Sweeney has a perplexing situation with what the backend needs in terms of an acquisition. While most would agree that a top pair left-shot defenseman is the way to go, who is that, and how much will that cost? Jakob Chychrun has been the biggest name on the market, and yes, it could be a phenomenal addition. The cost is just too rich for the Bruins' pockets right now. No impactful defenseman such as Lindholm, Chychrun, Chiarot, or Giordano seems to be in the price range for Boston either. This leads me to feel as if we see no defenseman brought in, or at the very least, it will be bottom pairing depth.
In Net
Jeremy Swayman and Linus Ullmark are back between the pipes once again after a failed Tuukka Rask return. Leave it there, and don't rock the boat again—end of story.
Conclusion
So, where does that leave the Bruins? You are looking for a top-line winger, second-line center, and a top-pair left-shot defenseman to make this team into a Stanley Cup contender. To accomplish this feat, the Bruins would have to mortgage years' worth of assets away for what will mostly be rental players, and this is not ideal. Patrice Bergeron is in the final years of his career, and yes, that should be taken into consideration, but the Bruins would be better served to punt this season and make profound roster changes in the Summer.
In my eyes, moving on from Forbort, Foligno, DeBrusk, and Moore in the offseason will give the Don Sweeney a chance to make some impactful moves and have the ability to use trades at the draft and free agency to make those necessary moves. All-in-all, Sweeney should hold onto as many chips as possible and go into the offseason ready to make big moves for a Cup run.
Episode 51: Interview w/Jack Ahcan Episode 51 is back in action talking about the New York Paingers ITR bet, Can Buffalo Sabres make the playoffs? Is Vancouver in the wrong on the Boudreau treatment? Is Tocchet the right guy? Is Daryl Sutter the last Dinosaur in the NHL?YouTube: https://www.youtube.com/@insidetherinkTwitter: https://twitter.com/CueTheDuckBoatzFacebook: https://www.facebook.com/Cuetheduckboats/Thanks for listening! Please rate and review our show on your favorite listening platform. Check out our partner's website at www.insidetherink.com for all your latest hockey news. Also, catch all of the games in this year's NHL season by signing up for ESPN+ at Insidetherink.com/ESPN